We're back with some of my favorites of the best wedding venues in Oak Glen! Oak Glen is know for their apple season and the best "mile high" apple pie. I'm sure many of you know that it's also an incredibly popular spot to say I do! Prepare to be blown away by some of my all time favorite venues.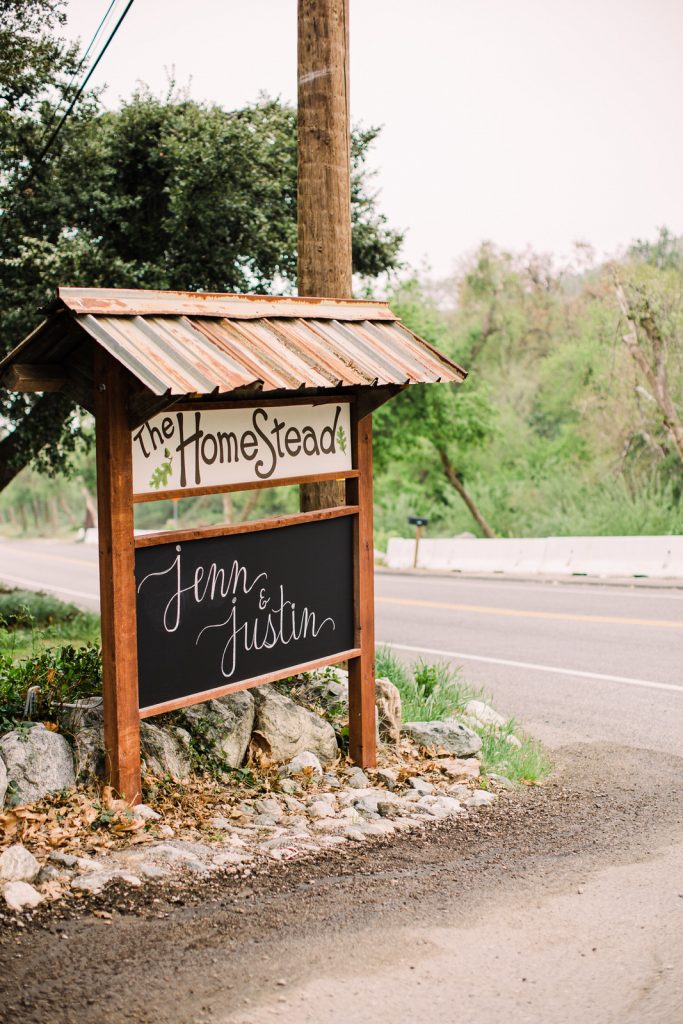 Now anyone who has been around knows that The Homestead is top of my list for best wedding venues in Oak Glen. Not only is the staff incredible and keep everything running smoothly, but there is a sense of magic to every wedding I've ever been to there. In the spring you are surrounded by green mountains and flowers, the summer offers a cooler respite from the heat and gives you the perfect setting to dance the summer night away under the stars, and the fall? Oh in autumn The Homestead truly shines with falling leaves during the ceremony and bright pops of color all around. And the best part of it all are the additions of a s'mores bar or popcorn machine among other fun perks. Top it all off with one of the best djs around who keeps the party going until the very end of the night and The Homestead is definitely one of the best wedding venues in Oak Glen!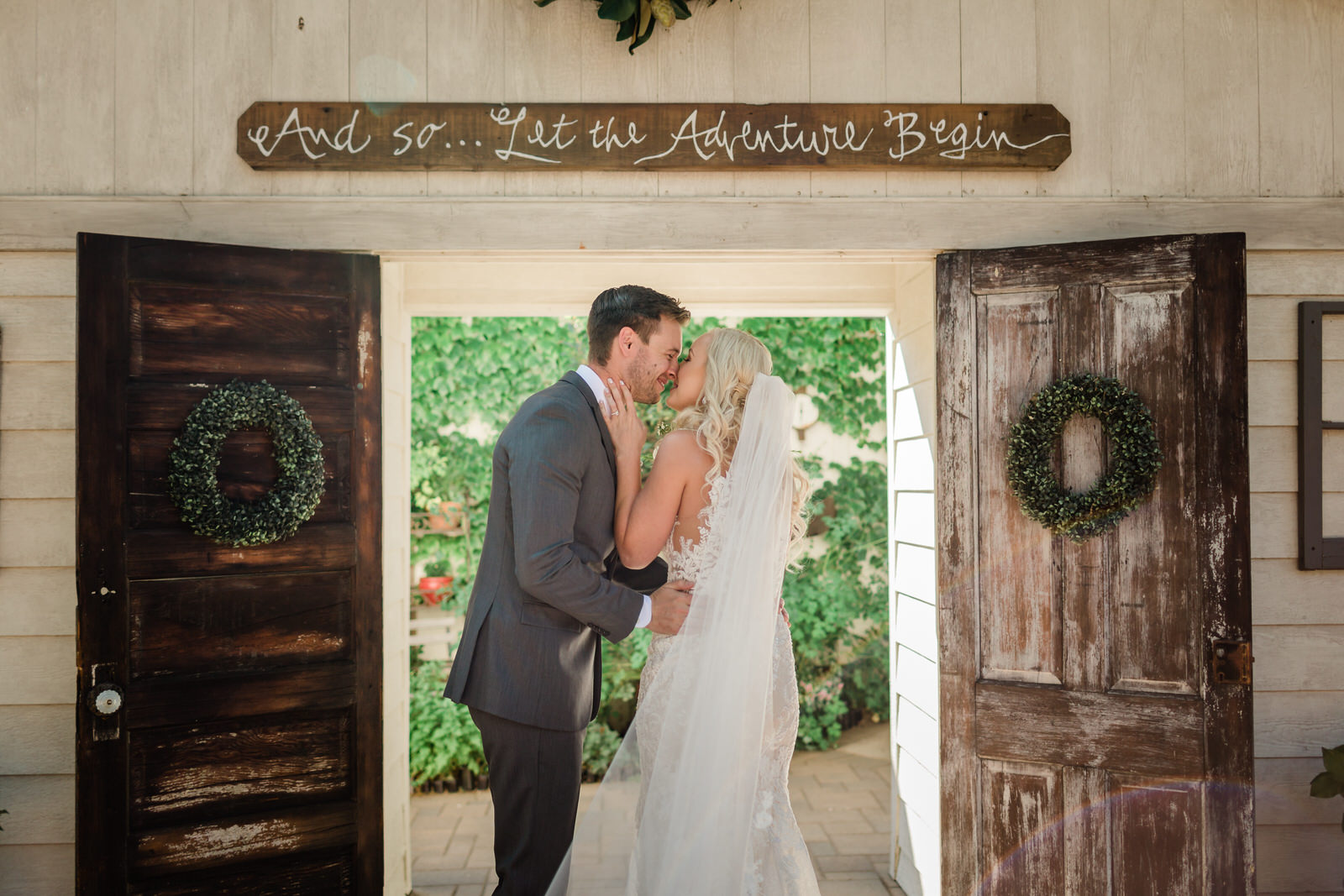 Check out weddings at The Homestead at Wilshire Ranch in all seasons! A spring wedding, summer wedding, fall wedding, and winter wedding.
If the sweetness of the rustic vibe isn't for you, then the elegance of Serendipity might be for you. This one is not only one of the best wedding venues in Oak Glen but also one of the most stunning venues you'll ever see. With an unrivaled ceremony and reception view, rose lined paths going up and down the hills, a coy pond, the lover's tunnel covered with vine, and the most beautiful barn as another alternative for a reception of ceremony spot. There is nothing that compares to this stunning venue! There is even an option to arrive in a horse drawn carriage to complete your fairytale day!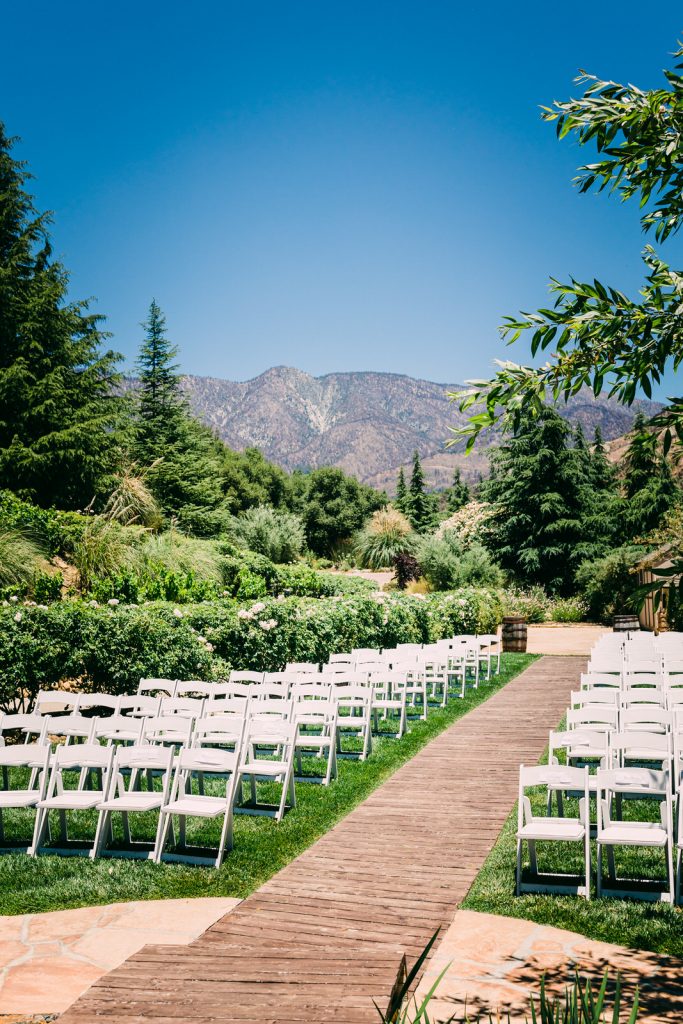 After arriving to your bright ceremony overlooking the hills and valleys below on a horse drawn carriage, you can take advantage of all of the incredible spots around Serendipity. During the reception you can sneak away for sunset photos along the highway (with the added benefits of congratulations being yelled from passing cars). Then the party starts under the stars and they light the massive stone fire place to keep your guests warm and cozy in between dances. To wrap your wedding up perfectly, a sparkler exit surrounded by celebrating friends and family sends you off into married life! Check out this summer wedding at Serendipity Gardens here!