You're in for a treat with this foggy wedding at the Homestead in Oak Glen! If there is anything that makes a wedding feel so much more magical, it's definitely dancing the night away in the fog!
Justin and Jenn were supposed to have their wedding in the fall of the previous year and overcame many obstacles to finally get to this incredible day. They were one of the first reschedules for both their engagement session and wedding. After having cancer surgery after a scan showed Justin's cancer was back, we were finally able to end the year with their golden engagement session (check that out here). It felt like such a poignant way to end the year since they had been through so much in a year that had put everyone through a lot.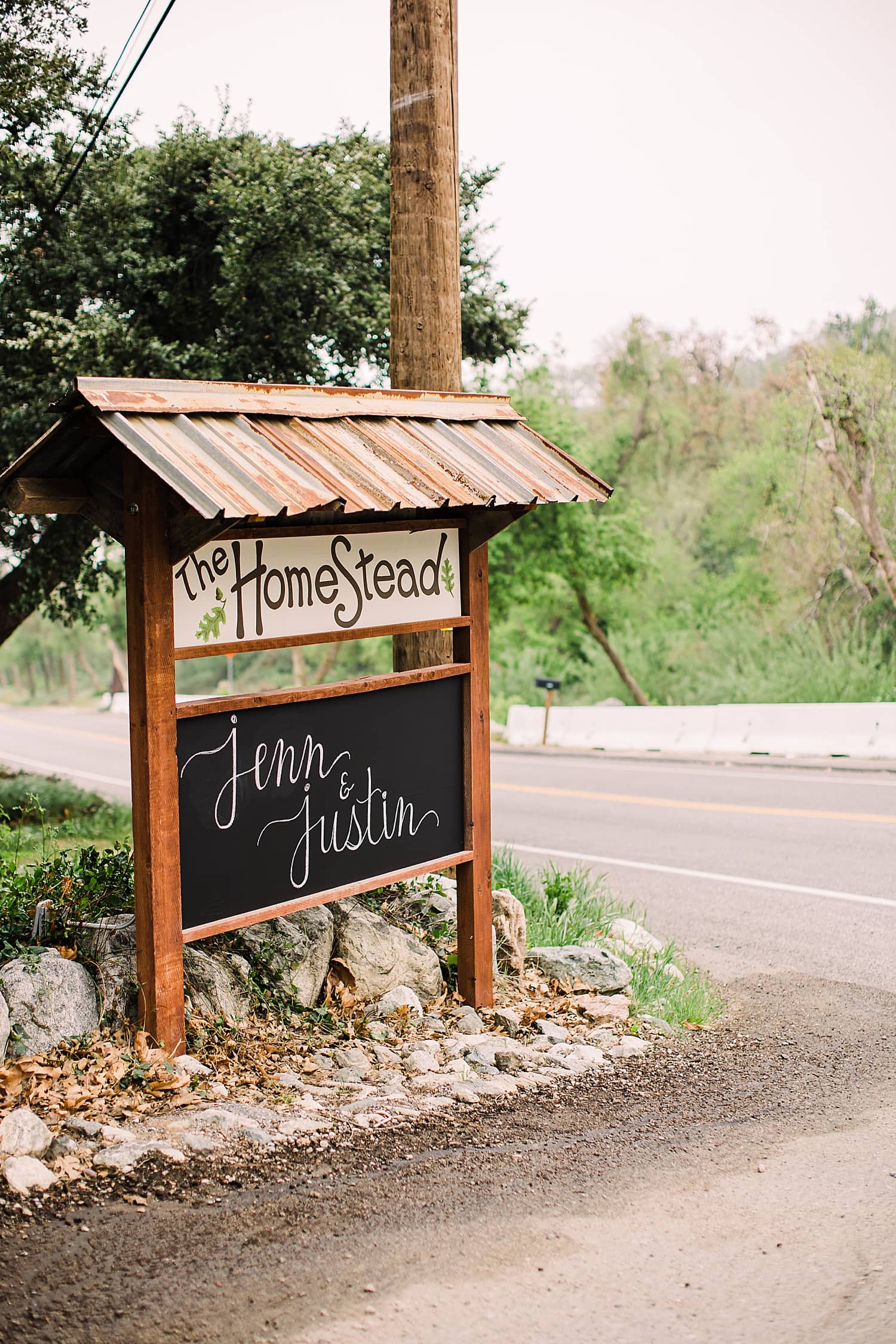 The Homestead is one of my favorite venues, with its elegant rustic feel and welcoming staff. Recently the property came very close to a wildfire and we were all so happy to see that it was saved! While the day was overcast and foggy, the property was bursting with spring colors that worked together so perfectly with the colors of this wedding.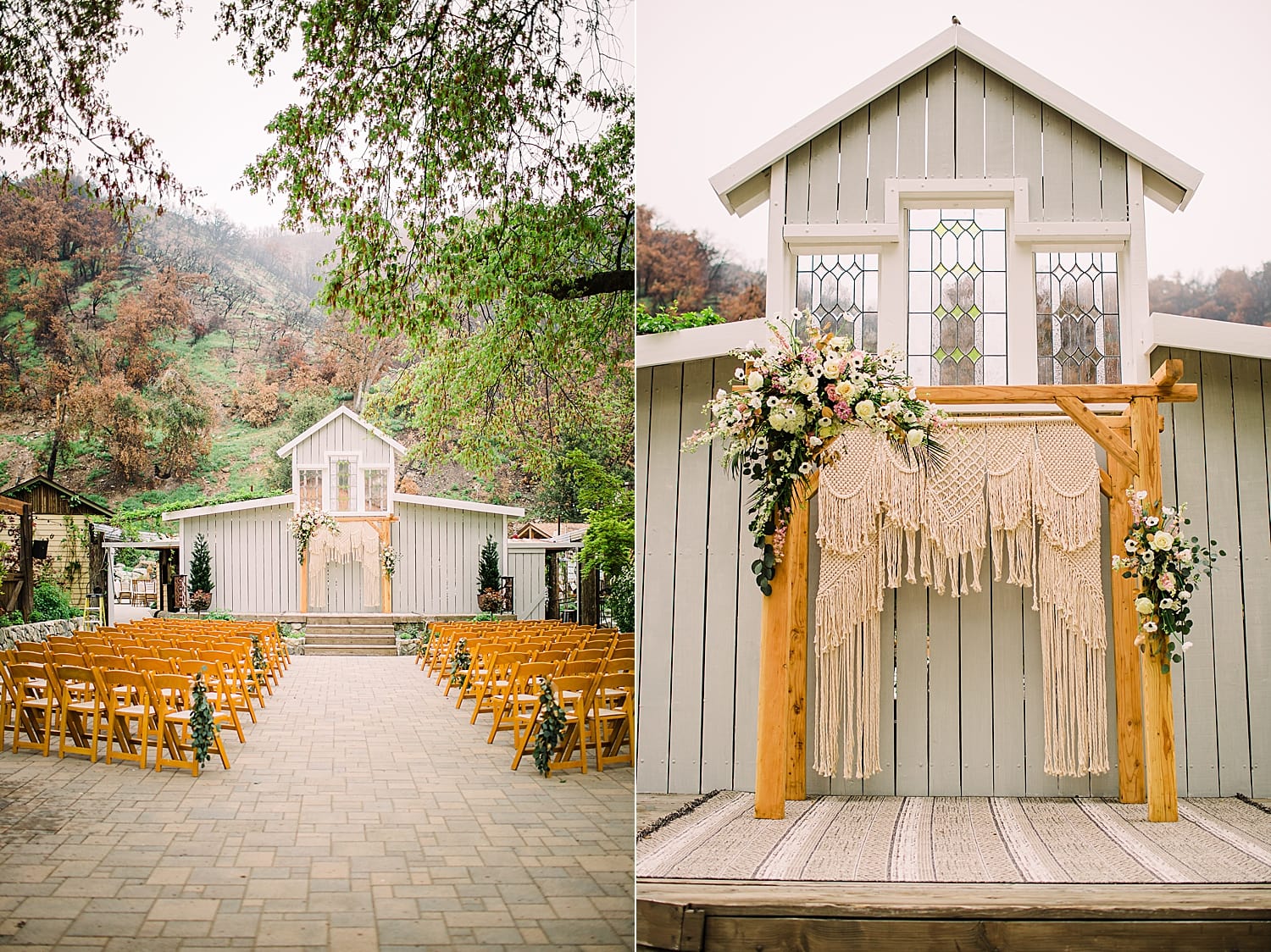 Through all obstacles the foggy wedding at the Homestead in Oak Glen finally arrived. A pandemic, cancer surgery, his brother's heart attack, and his mom's stroke the week before the wedding made this day all the more poignant and profound. Justin's mom was there in the front row to see her son watch his bride walk up the aisle and his brother stood by as his best man.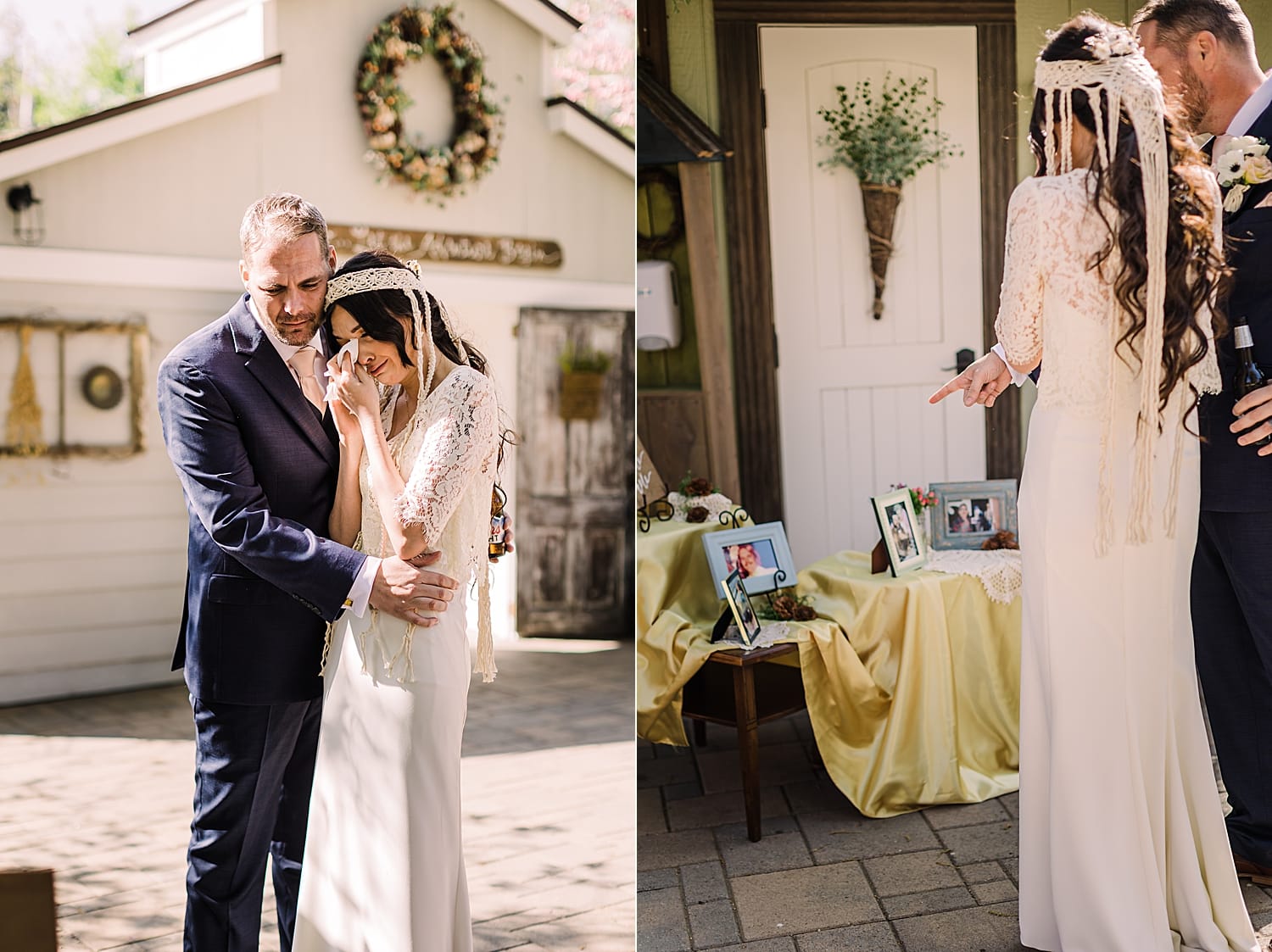 With handmade macramé as the accents (Jenn even made herself a macramé veil) the sun starting shining on them during the ceremony and during our time for photos. The memorial table was one of the most important details, honoring the ones they love that couldn't be there to celebrate with them.
During the reception Justin and Jenn snuck away for a second grand entrance…but this time dressed in traditional Korean wedding costumes! Before the sunset, the fog rolled back in and they danced the night away surrounded by clouds!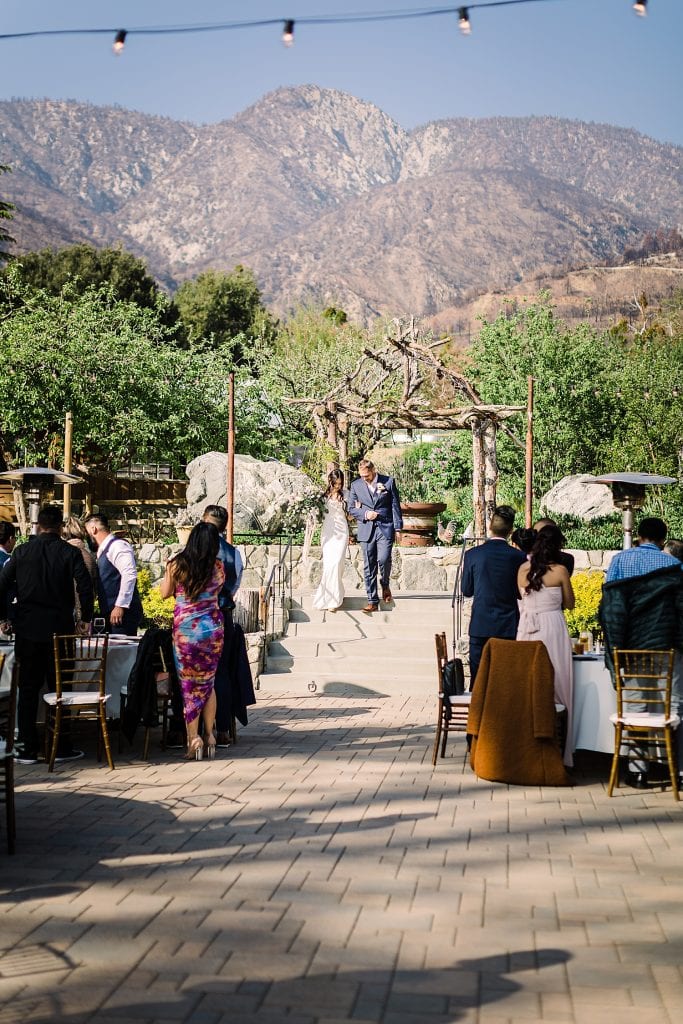 Venue, cake, florist The Homestead
Hair and make-up: Veronica Lara