I can't wait to share with you this Serendipity Garden Oak Glen summer wedding with Quin and Alyssa! Serendipity is one of the most beautiful venues I've ever had the privilege to photograph (I wrote all about my favorite venues in Oak Glen!) and it was so exciting to return there! The last time I was here was many years ago and they've added so much since. As before, you take a stroll down a path surrounded by white roses down to the main ceremony site that overlooks the entire valley. The main reception area boasts the most stunning outdoor stone fireplace and has a prime view of the sunset. There is an epic barn on the property that can serve as either another ceremony and reception space for the perfect blend of elegant and rustic. There's even a rose covered tunnel, gorgeous pond with water lilies, and a little waterfall. There's so much more that Serendipity offers that I could entire blog post just gushing about the property and staff.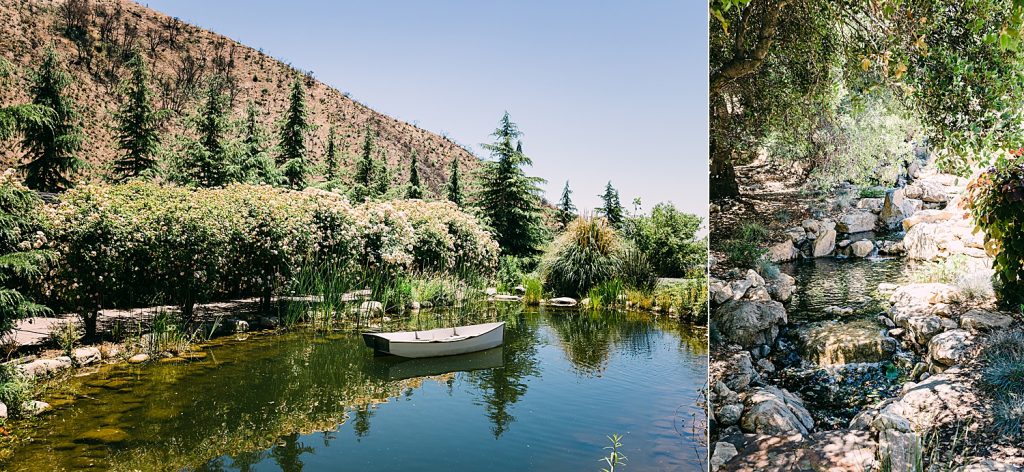 Quin and Alyssa and I had such a fun time at their Lake Gregory engagement session (check that out here!). They met in a bar one night and shared one drink. Little did Alyssa know Quin was planning to move to Minnesota a month later. When he told her his plans had changed she knew that the feeling she had about him during that first drink was right. His best man brought this up during his speech mentioning that after meeting a girl "with beautiful eyes", Quin no longer seemed to bring up moving. He proposed with his grandmother's ring (and oh my what a ring!)) and when it came down to planning their Serendipity Garden Oak Glen summer wedding, Alyssa picked her grandma's birthday as their date.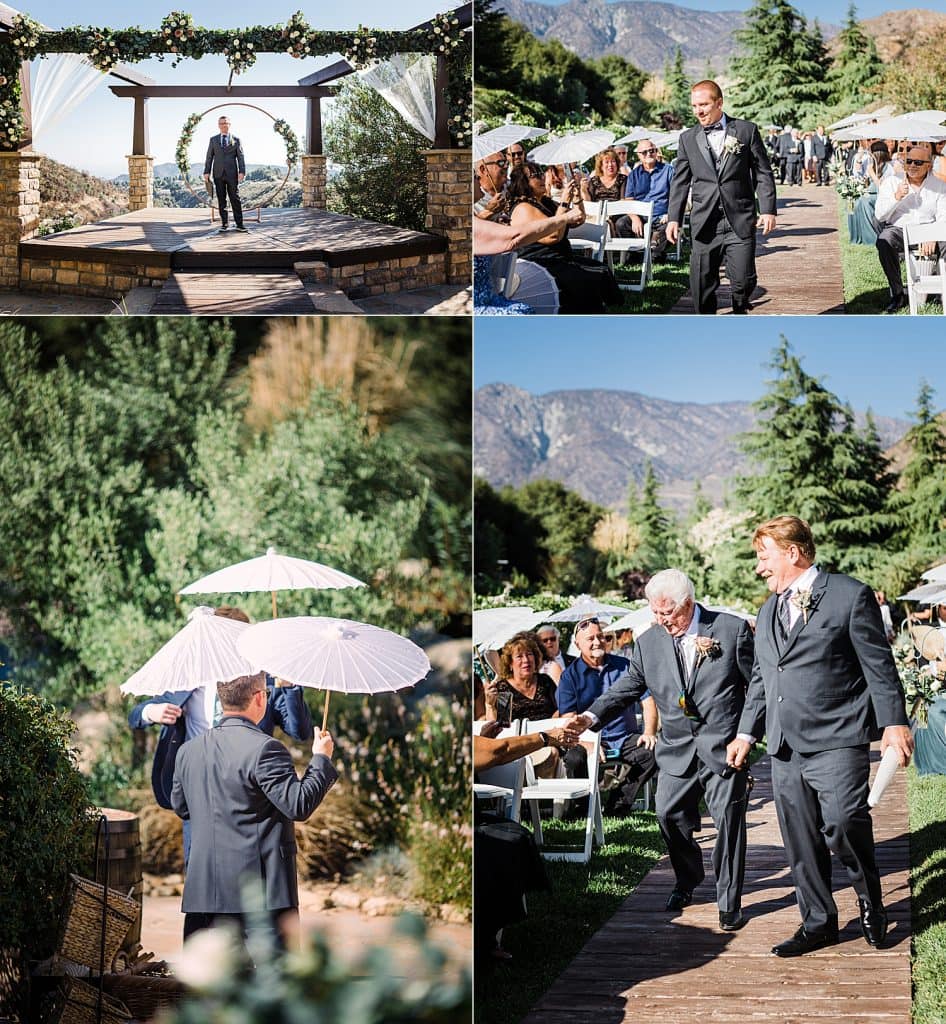 I mean LOOK AT THIS RING! They had a custom band made to perfectly fit the organic shape of his grandma's ring. To make the night even more perfect, Quin's grandpa (who gave him the ring to give to Alyssa) was the star of the dance floor.
If you loved this Serendipity Garden Oak Glen summer wedding, check out a wedding at another one of my favorite Oak Glen venues!
Vendor love!
Venue – Serendipity Garden Weddings
Florals- Flowers Etc Beaumont
DJ – Musical Phunktions
Bakery – Michelle's Bakery
Decorating – The Olivine Collective
Videography – Ethan Sigmon/Monroe Films