This fall wedding at The Homestead in Oak Glen is something truly magical. The Homestead is one of those amazing venues where every single wedding feels special even if I'm there several times a year (check out a winter wedding, a spring wedding, and a summer wedding there!)…but this wedding outdid them all and you'll see why. Oak Glen is a beautiful area all year around, but in the fall it really shines the most. If you're familiar with the area, it's famous for its apple groves which means October and November people show up in droves to pick apples and eat the famous mile high apple pie. It's a madhouse in the best and most tasty way possible.
I've photographed a wedding at the Homestead in Oak Glen throughout the seasons and each one is magic…but I have to say that once the colors change nothing can beat a fall wedding! Not only are there brightly colored trees popping out here and there throughout the property, they frame the ceremony site in the most incredible way. I mean what beats falling leaves DURING the ceremony?!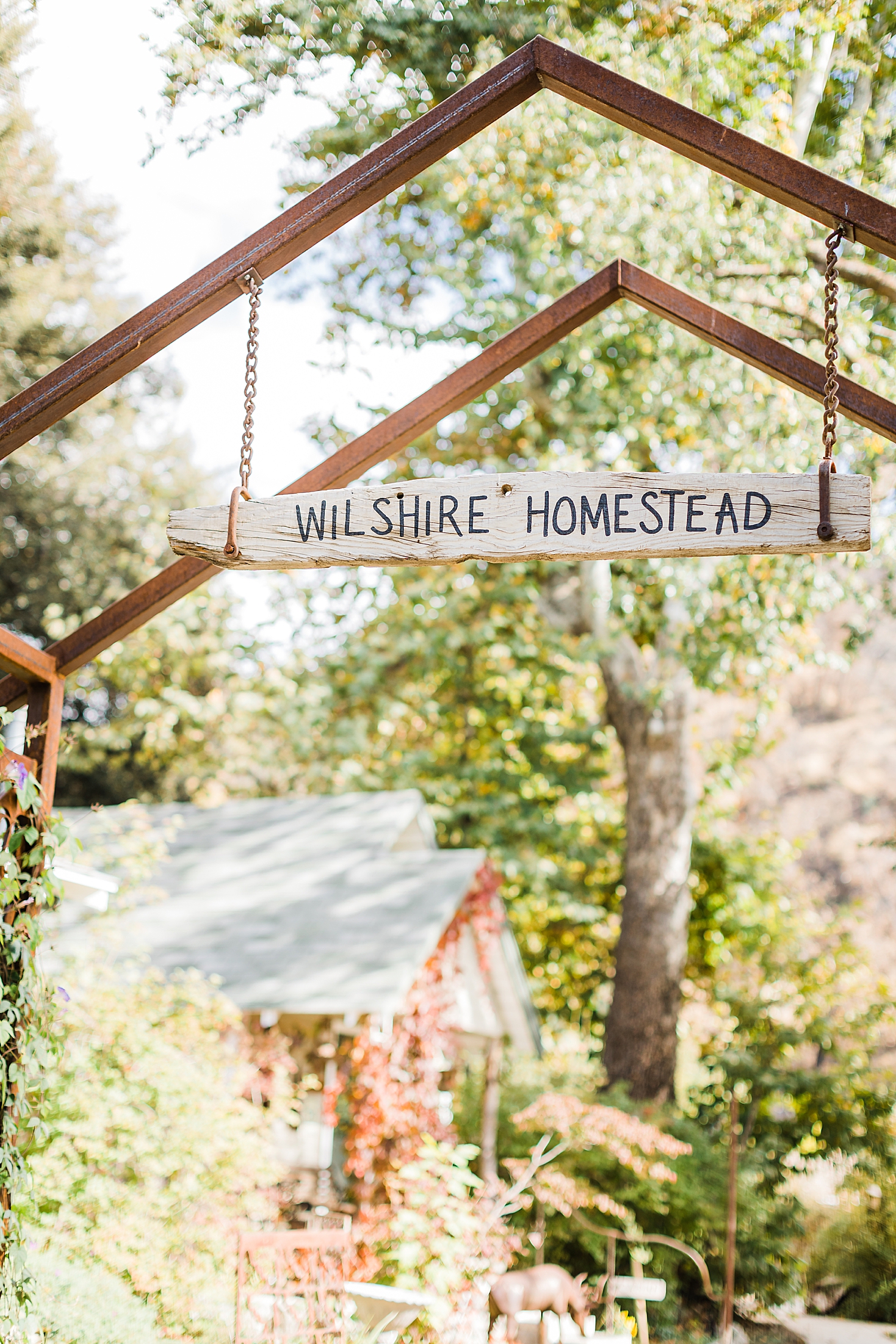 The other reason this wedding is so special is that I've been able to watch Brian and Ashley's relationship unfold in the last four years. From coworkers to a blossoming relationship that endured Brian's bootcamp, being stationed overseas in the Marines, and a fight with cancer. I always joked that if he didn't propose to her I would do it myself for him. By the time Brian made his way back to the US and California, he did so with a stunning engagement ring hiding in his pocket. You can check out their engagement session here! Ashley texted me afterwards only with "KRISTEN" and my response was that I better see a picture of a ring or a Brian one knee. She responded with both.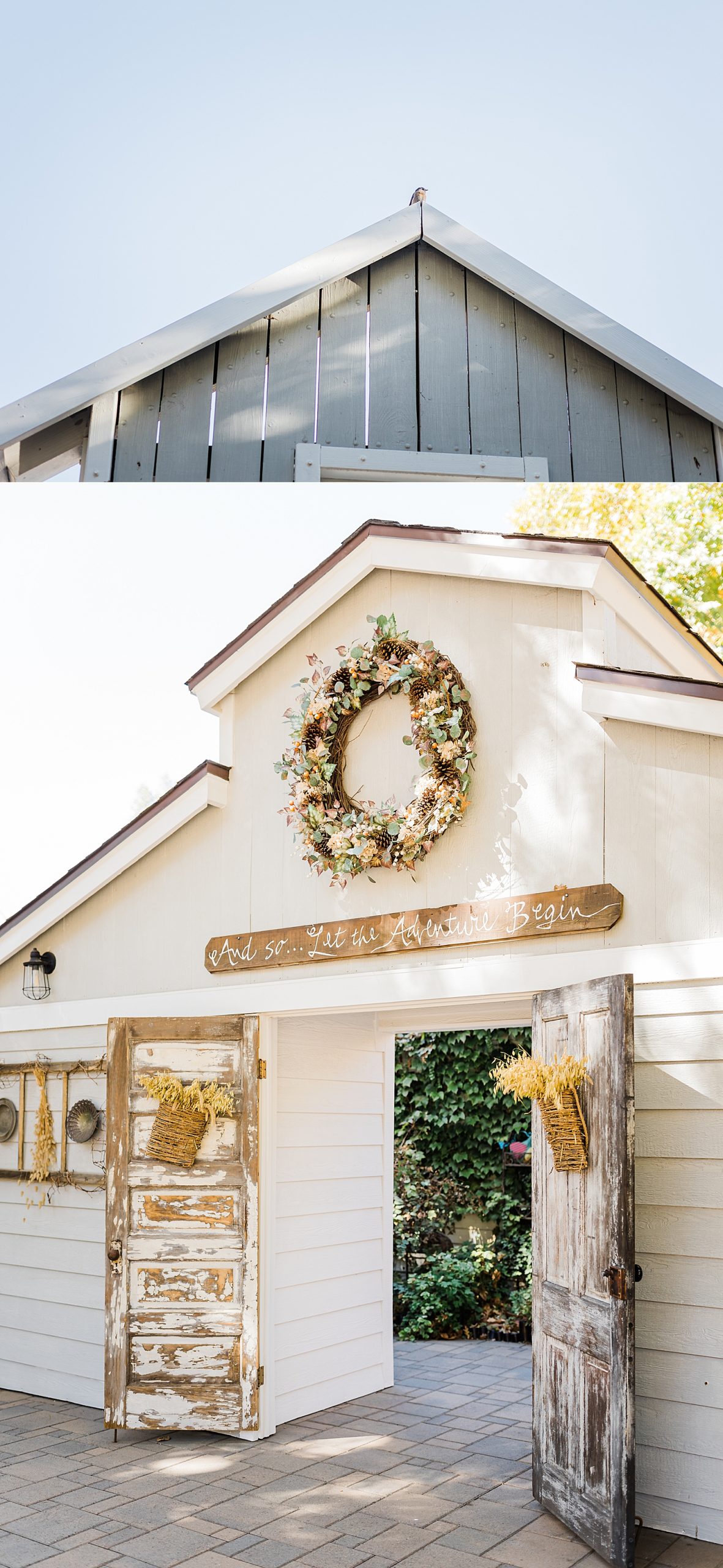 As Ashley started planning we talked a lot about what kind of venue she was looking for. My favorite was her request for a desert venue with no dirt. You tell me how the desert won't have dirt. I sent her galleries of weddings at some of my favorite venues. The Homestead was one of my top recommendations (duh) and it turned out her sister had already booked a venue tour for her! Some mad texting to confirm availability between me and the venue and it looked like it would be a fall wedding at The Homestead in Oak Glen.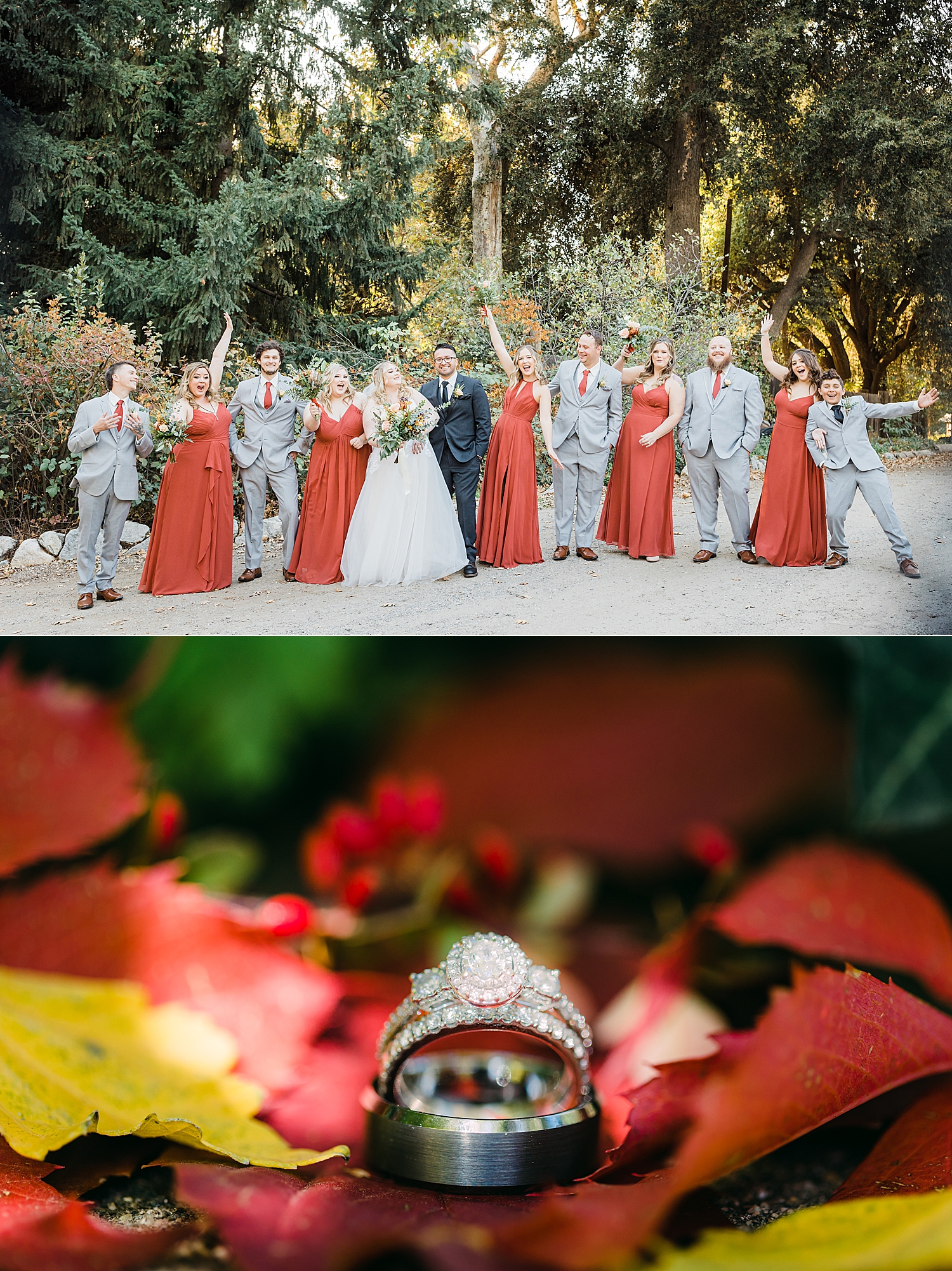 After frolicking through the autumn leaves and not dying as we ran out in the street (did I mention Oak Glen is a madhouse in the fall?), it was time to get this party started as the sun started to set behind the mountains. There was a choreographed first dance (Ashley got to dip Brian and she told me it was all she wanted in life) and dance with her mom that turned into a dance with her older brother and sister. Ashley lost her father several years earlier and a family dance felt like a perfect way to honor him. An aggressive bouquet toss (please enjoy Ashley's sister yelling and pushing a lady out of the way only to not catch it) and competitive garter toss (a little birdie told me the two that caught all of these developed a crush that night) well that was a fun way to kick off a night of dancing. There was pie (PIE) and s'mores and as always the best dj kept the dance floor going. Brian and Ashley ended their fall wedding at The Homestead in Oak Glen with a final dance alone to an Ed Sheeran song surrounded by their loved ones.
Vendor love! The Homestead for everything!