The typical June gloom lingered the entire day making our long and adventurous hike for this Oak Glen engagement in wildwood canyon nice and cool. The most amazing thing about these trails is that many people take their horses around the area and there's tons of wildlife as well like deer and bobcats (from a nice safe distance).
Courtney and Kaleigh are getting married at rustic farm in Hemet so an outdoorsy engagement session where we had to hike deep into the mountains of Oak Glen behind Yucaipa was perfectly fitting. I knew just the trail but forewarned them it was quite a bit of a trek. With perfect timing Kaleigh was immediately mesmerized by the two horses that we did happen upon and Courtney promised one day she'd get her one (and NOT a mini horse). I'm putting this on the internet as proof that it happened.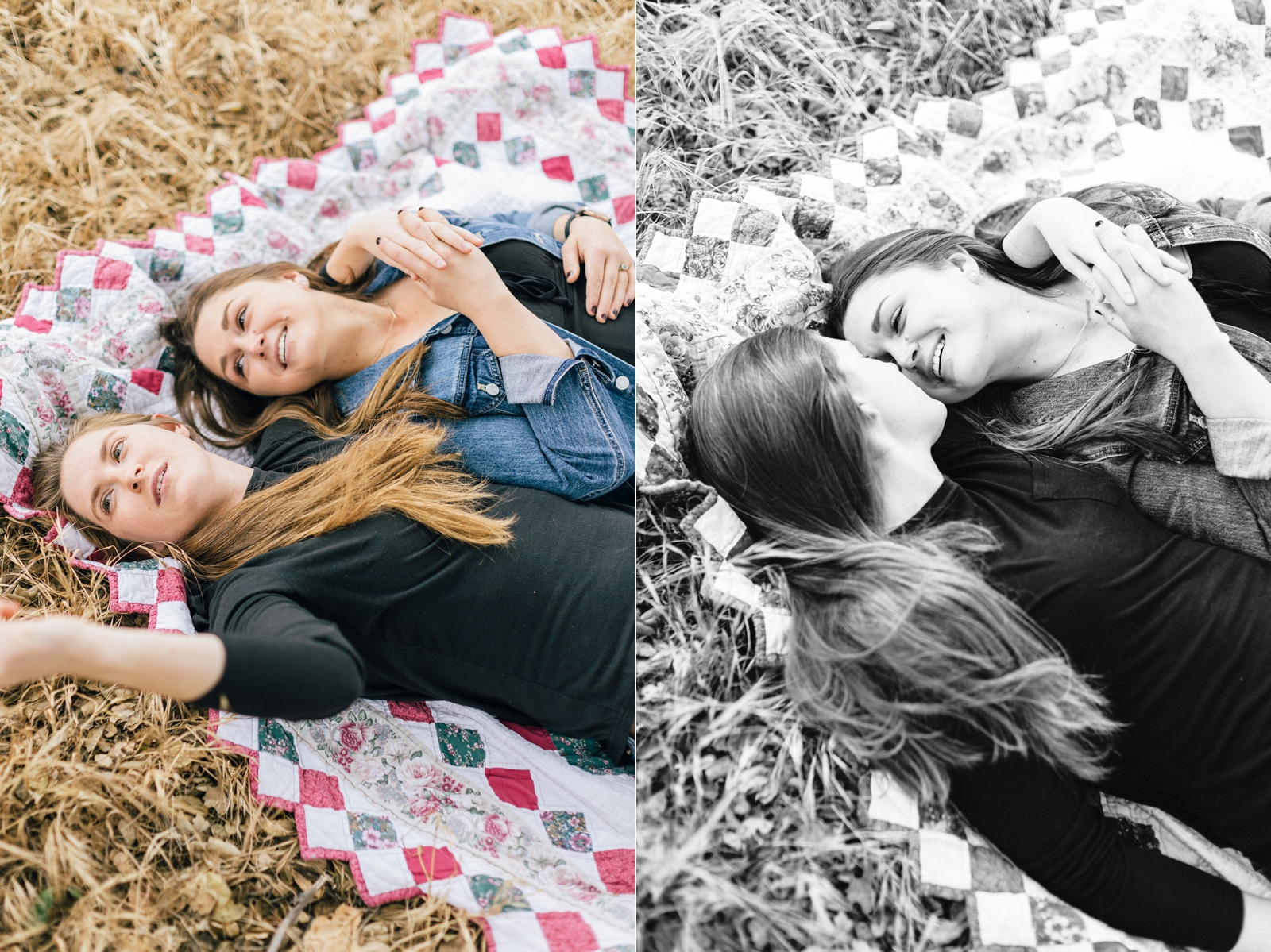 These two met in the military with Courtney making the first move. She had seen Kaleigh around and knew she had really cool tattoos. While waiting for transportation she sat down beside her, slapped her on the knee, and said "Tell me about yourself!"
They love to laugh and have fun together which makes taking photos easy (plus can we all agree that no other couple has better hair?!) They even helped get all the prickly plants out of my shoes from the many open meadows I made them frolic through. Courtney is also pro photography subject. Her mom was deeply into photography while she was growing up so she developed an ease and love of being in front of the camera. All of these things made the session a joy. Lots of love, lots of laughter, lots of cuddles and kisses, and all while adventurously frolicking with the fog rolling into the mountains behind them.
If you loved all the fun we had at this Oak Glen engagement in Wildwood Canyon, you'll love this Yucaipa engagement too! And keep an eye out for Courtney and Kaleigh's wedding at Heart and Home Farms!