First things first, this Fairview Park sunrise engagement in Costa Mesa was so much fun because Tess and Evan are a BLAST!
I have a handy dandy engagement session guide to help all of my couples prepare and plan. After sending that on over we also came up with the plan for a sunrise engagement session to avoid the heat and the crowds. When we started talking about locations, initially there were several super secret spots near to me that I had in mind. Unfortunately the week of…well in true California fashion there was a massive wildfire in the area. We opted for me driving out to Costa Mesa instead.
As with many engagements I finally got to meet Tess and Evan in person the morning of their Fairview Park sunrise session. There wasn't just one stop to get coffee before this sunrise session…there was two. I was caffeinated and ready! We got out of the car and Tess and I literally ran at each other and hugged. There's so much communication and planning before a session and wedding that by the time a couple meets me in person, I feel like we're already the best of friends.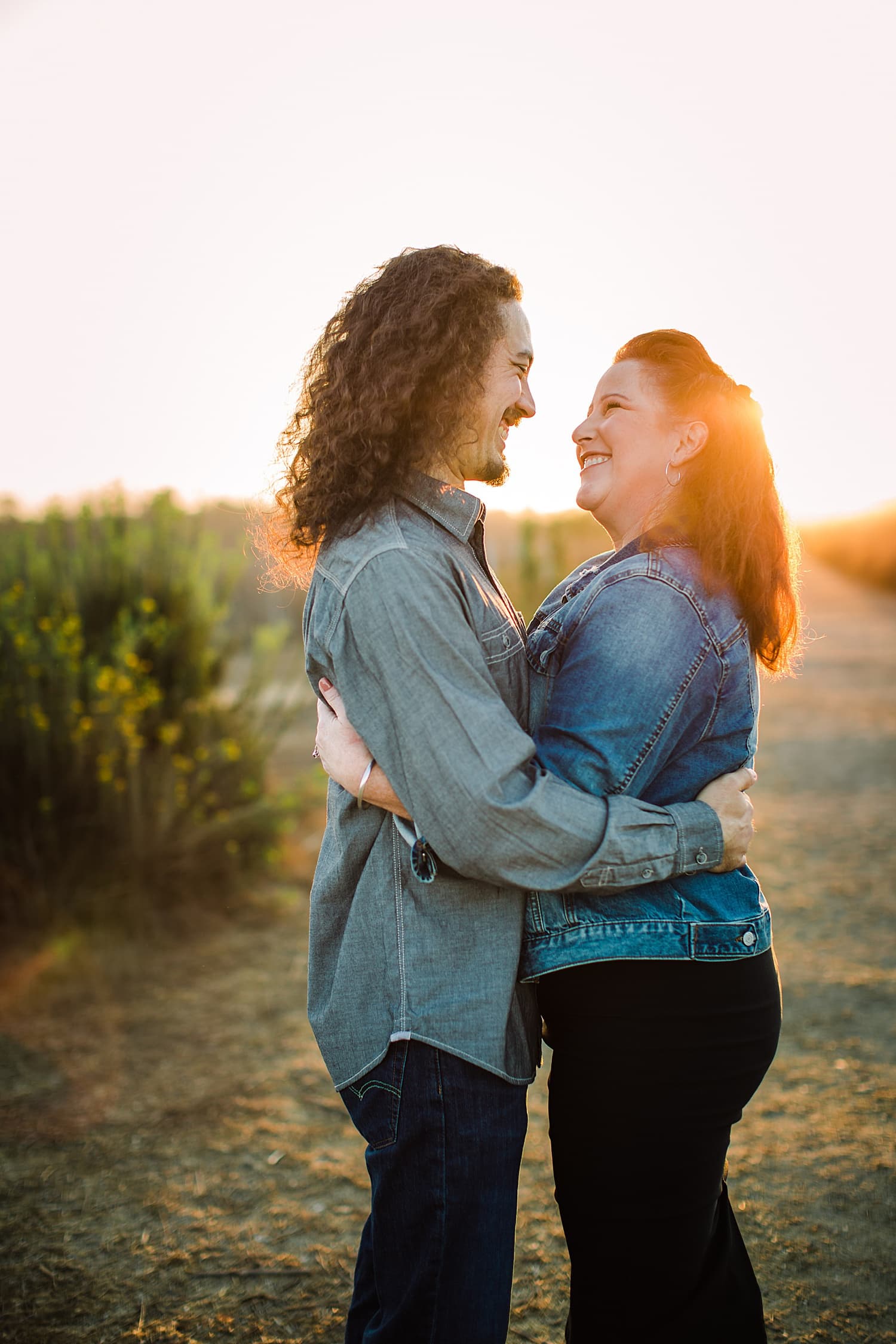 Tess and Evan met at a Halloween party that she was dragged to eight years ago. She got there and immediately caught sight of Evan and his smile and here we are. Since they met at a Halloween party, they are getting married on the anniversary of the day they met! You guessed right. That's means a wedding on October 31st! It'll have fall accents to celebrate the season and I can't wait.
If you loved this Fairview Park sunrise engagement session, check out this Redlands engagement session. And if you're wondering if an engagement session is for you, I have this nifty blog about the pros and cons of engagement photos!