To say this was a Downtown Redlands sunrise Engagement is a rather limiting how amazing this all was and how many iconic spots we hit downtown. Jeremy and Hayley flew in from New York and woke up before dawn (looking this good I might add) to drive to Redlands. I awaited in a dark parking lot (the movie theater people were VERY suspicious) and our first stop was to caffeinate ourselves at the barely open Starbucks.
Now I'm going to put a disclaimer here. I love Redlands. My dad (a lifelong, avid bicyclist) used to take us to the bicycle races as kids. Downtown Redlands is amazing and they're doing so much to make it even more of an attraction while still keeping very true to the spirit and history. BUT each spot we went to is CONSTANTLY overrun with photographers and an overwhelming amount of the time it is photographed in a VERY cliche way. A google result will show you the same thing in front of the same building in the same way with the same props (ugh I hate props). As a result I have avoided all of the spots we took advantage of for probably a decade. The benefit of a sunrise session was both avoiding the summer heat, the traffic, and the crowds while giving us the freedom to fully use the area in a way worthy of these beautifully artistic humans deserved.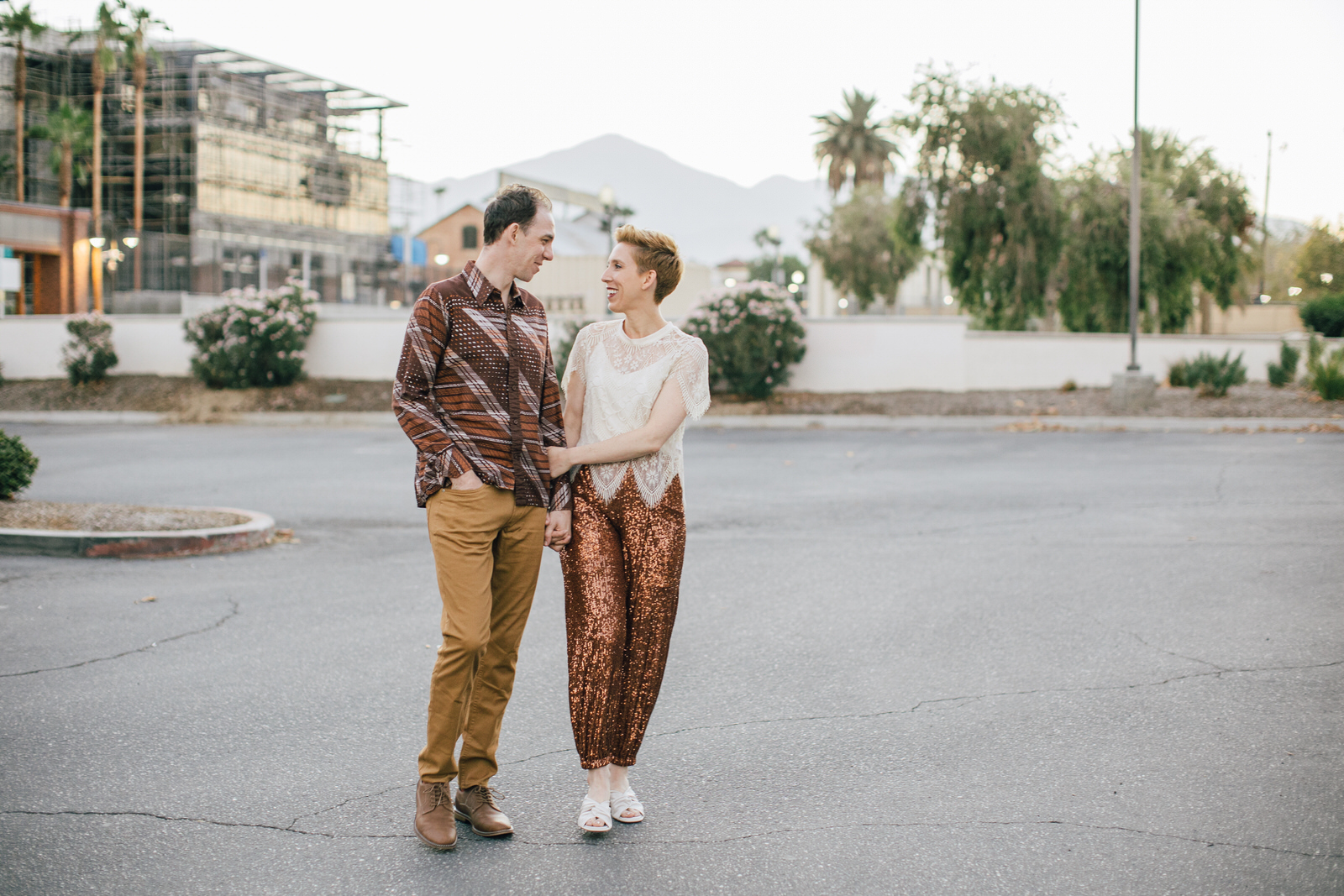 Jeremy and Hayley are both performers so it was only right that we made our second stop The Redlands Bowl and our final destination The Redlands Theater Festival in Prospect Park. We laughed and danced and laughed even more as Redlands started to wake up. Jeremy finally got to mess up Hayley's hair and they gave each other a sweet hug as I reluctantly sent these two on their way with a breakfast spot recommendation. To say I'm in love with them is an understatement and I can't wait for their October wedding!
If you loved this Downtown Redlands sunrise engagement, then you love this epic foggy sunrise session and this Downtown Fullerton sunrise engagement!