This Dana Point Ocean Institute Elopement is one fun story! Just the week before I was at an engagement session (check that out here!) when I was approached by a woman asking if I was a photographer. I gave her my card and she said she was an officiant that might have a wedding. On the way home I got a text from Kristy about her elopement in less than a week and we got to planning! Since neither one of us are local so we relied on the officiant to decide on the exact spot to meet up.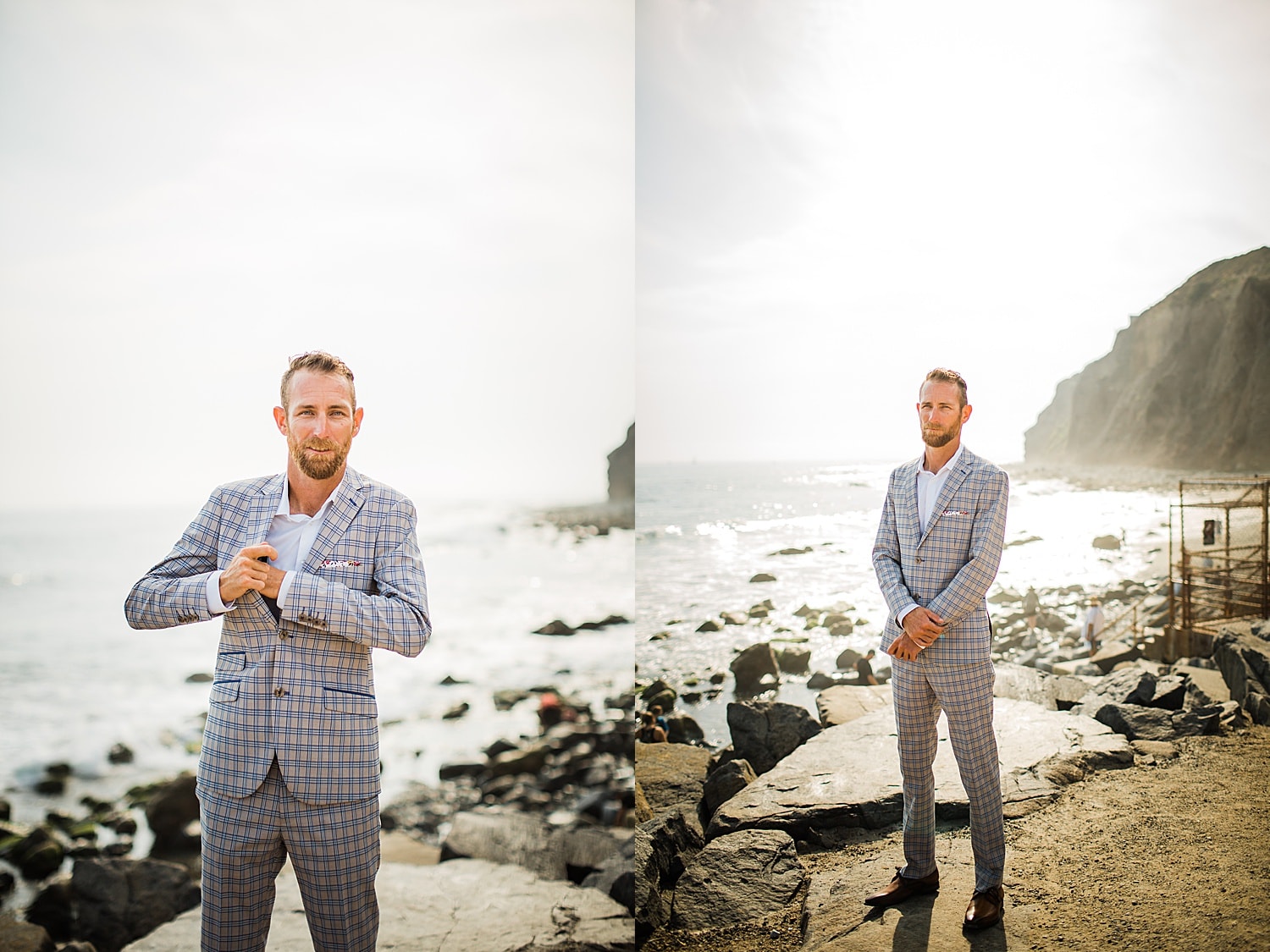 Todd was easy to spot as the only man in a dapper suit at the beach who looked like he was waiting for someone. I talked over where I wanted everyone to be standing for the ceremony and we got it all set up just in time for Kristy to walk up the "aisle" after her adorable ring bearer and flower girl (Kristy's own kids).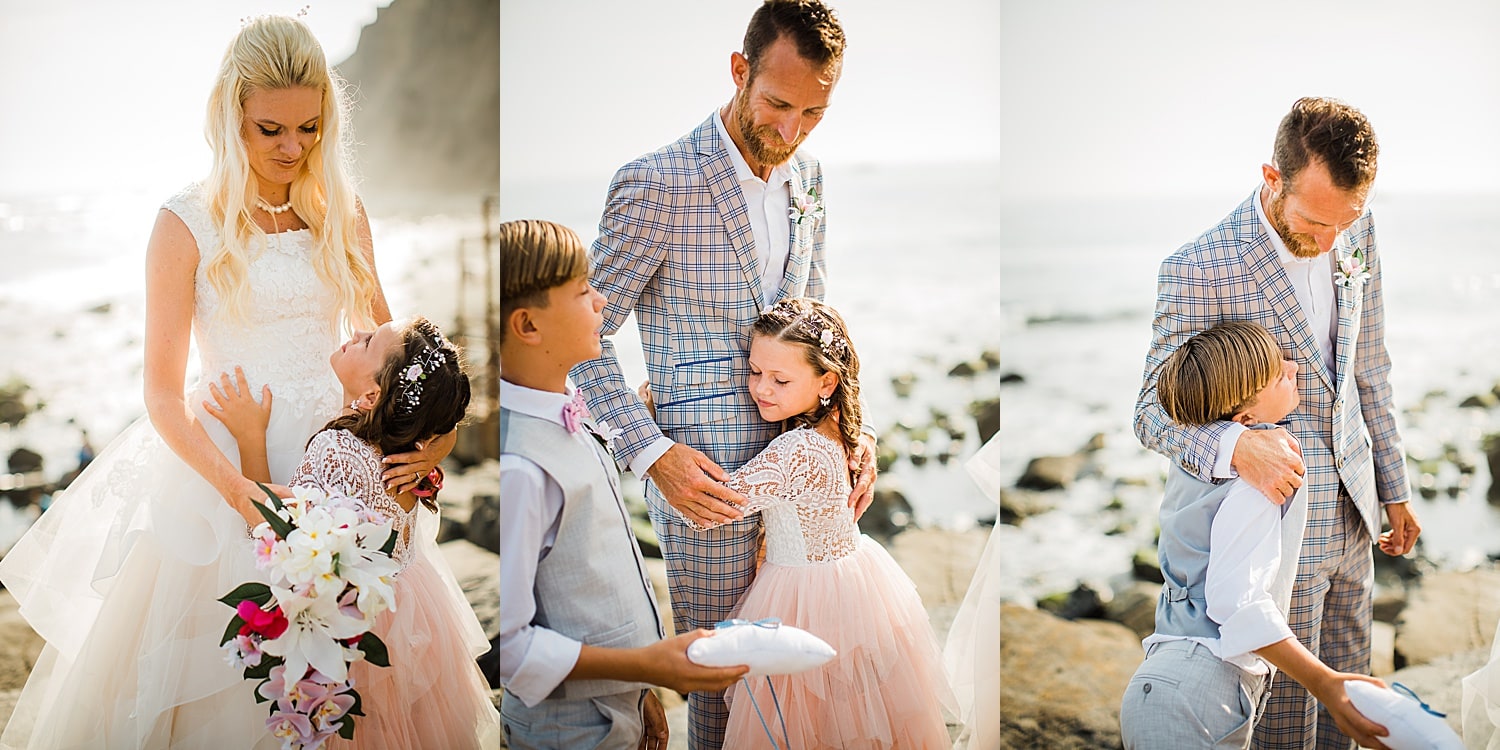 After the ceremony, I got to officially meet Kristy and man oh man did I already adore her. Her personality could light up the sky. We talked about where to go to take photos and I asked her how willing she'd be to go to the beach. Unbeknownst to me, Kristy is FEARLESS and unbeknownst to Kristy I am a crazy photographer that loves to make couples jump into nature. To think an accidental run in with her officiant brought us all together for this magical few hours for their Dana Point Ocean Institute elopement. If you loved this elopement, check out another Dana Point elopement!
Since they came all the way from Utah to elope, we finished up our adventure elopement with some family photos with their new little family and all their toes in the sand!
If you loved this Dana Point Ocean Institute elopement then check out this Laguna Beach engagement, this San Clemente engagement, and this styled session for some of the many times I've peer pressured people into the water with me.