This Dana Point Elopement is something truly special. Jessica's cousin, Adrienne, is a high school friend of mine and I met Jessica when I was up in Seattle photographing sessions several years ago. When they pulled together their elopement, she assumed I wasn't available until her cousin reached out to me. Since I was fully booked, I hadn't been taking on any more sessions or weddings for the year, but thankfully we were able to fit in their elopement!
When I arrived, Jessica filled me in on how they met and the adventure of closing on their first house just the day before and their future plans of a big, multicultural wedding. Her best friend pulled together the ceremony setup in ways that would make the best wedding planners proud. With details that gave honor to the groom's passed mother and her grandfather, including the hidden diamond in her engagement ring that came from his mother and a second diamond band that was going to be designed from diamonds from her mother. Every sweet detail honored their families.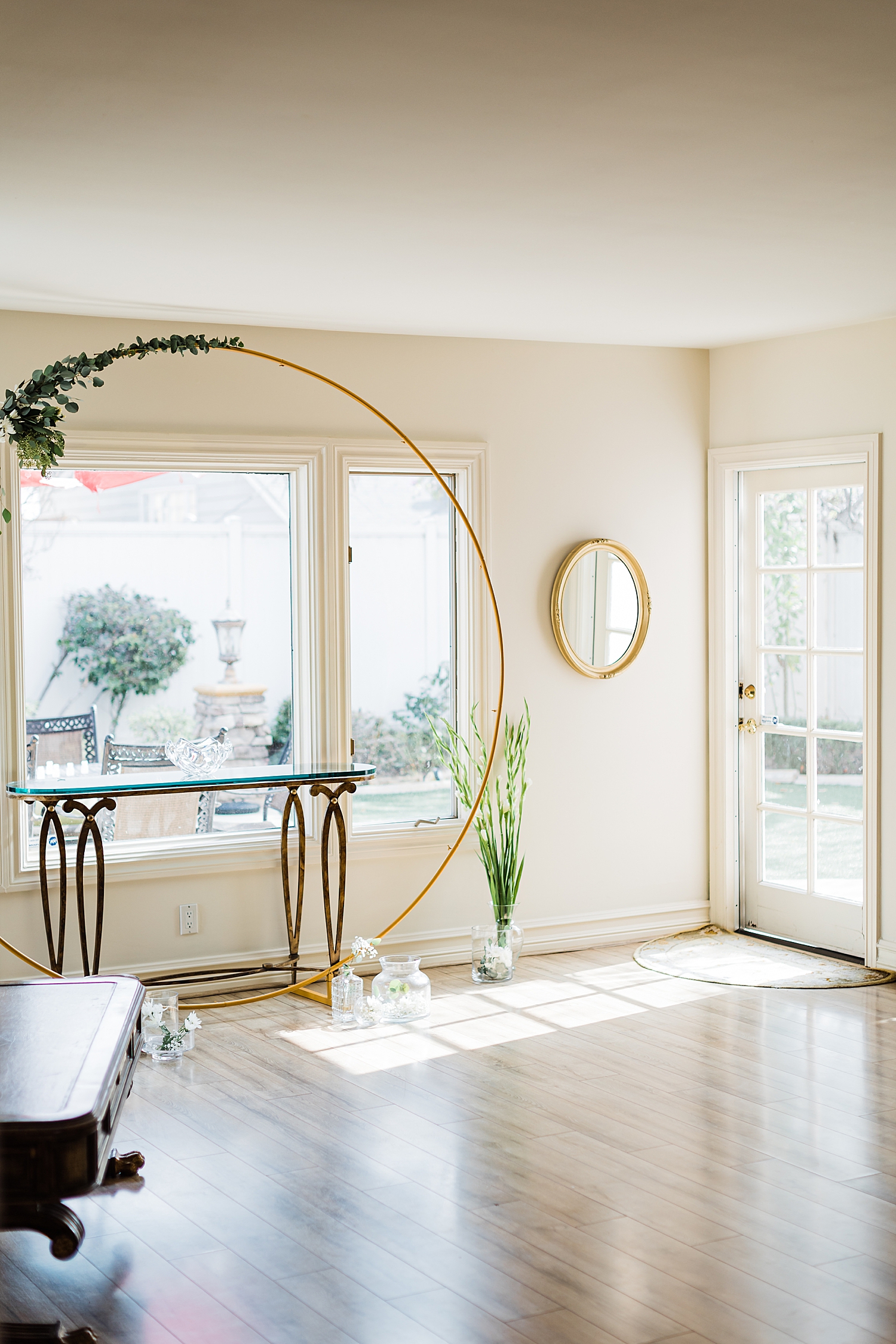 The groom's sister officiated the wedding and his nephew was the reluctant ring bearer. Jessica's mom and dad walked her out and a guest of honor was her sweet grandma who helped raise her. They had the most tender moment after the ceremony, tearfully signing their love for each other that touched everyone there (including myself).
After the intimate ceremony, we headed to the nearby Bluff Top Trail to take some photos with just the two of them. We ended on such a fun note, laughing joyfully and joking as nearby onlookers walking their dogs wished them congratulations.
If you liked this Dana Point elopement, check out this Corona mansion elopement, this Idyllwild elopement, this Lake Arrowhead Elopement, and this Temecula elopement.