Rinku reached out to me for a summer engagement in Big Bear Lake during their stay up there during Labor Day weekend. They had a trip planned and it seemed like an excellent time to fit in mountain engagement photos! A quick google search led them to me and we started to plan!
When they got to their airbnb they started searching for local areas with a view of Big Bear Lake but many of the spots were closed to reduce fire danger. It didn't seem to slow down the busyness of the holiday weekend and everyone was out on their boats on the lake and out enjoying all that the mountain has to offer. (A little side note that when out in natural areas, please take care of them by not setting fires and cleaning up trash.) With my suggestion, we headed to one of the my favorite spots that offers tons of walking paths and a variety of views.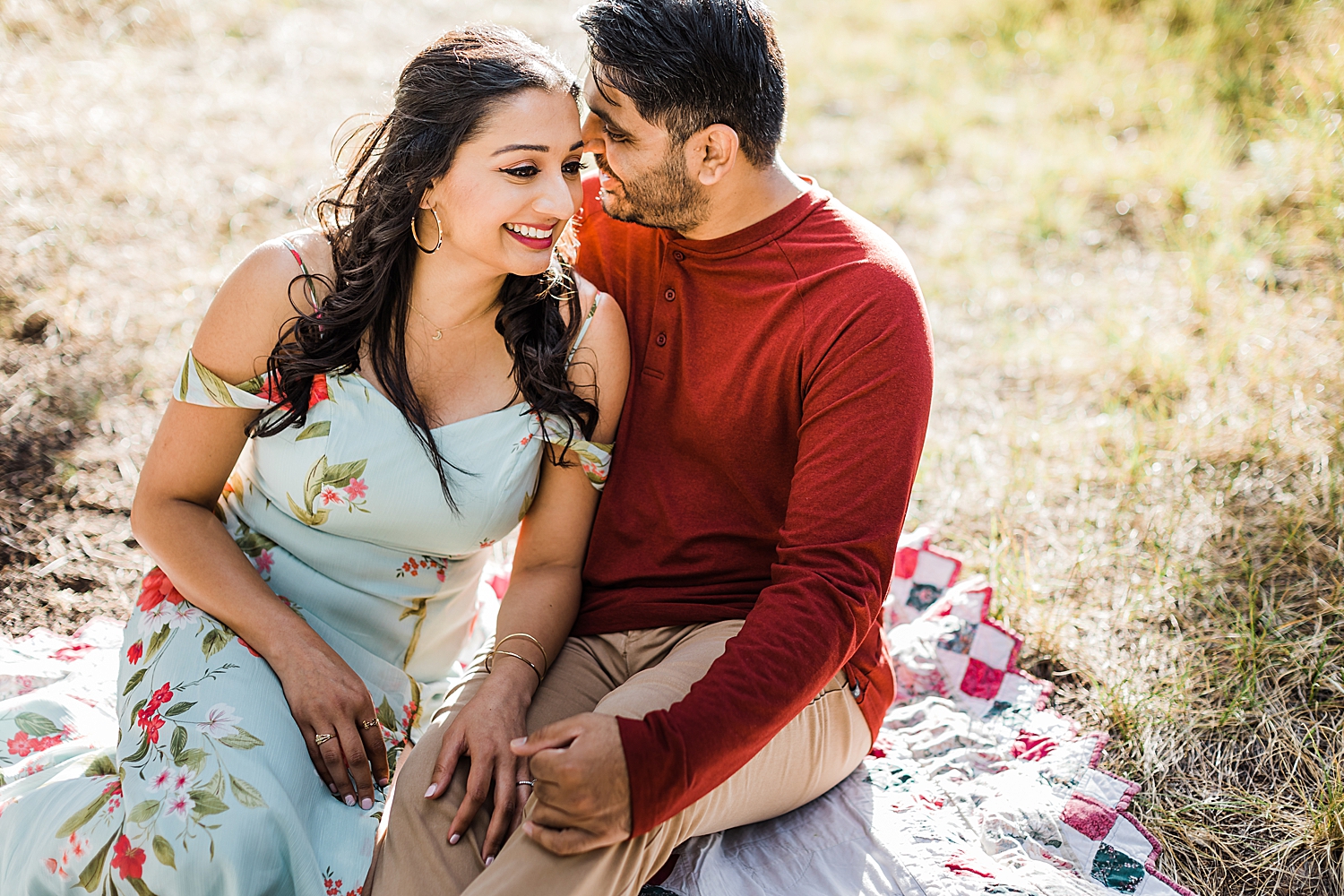 Rinku and Jaimin are getting married in a destination wedding in Cancun (ummm…yes please).
With the holiday weekend coming to an end, we had the paths all to ourselves during our summer engagement at Big Bear Lake. We kept to the approved areas to not damage the natural beauty of our surroundings but did include a little frolic into the trees and down to the lake. As a family out fishing packed up and headed back out, we danced as the sunset turned the skies into cotton candy.
Check out another fun Big Bear engagement!