After several reschedules, Luke and Irina opted for this elegant Corona mansion elopement. They found this mansion on Airbnb or Vrbo and their immediate family flew in to help make their day perfect. Curious about their new wedding venue, they did some research on the property and found out it was once owned by former Anaheim Angel! Needless to say we knew it was going to be an epic location!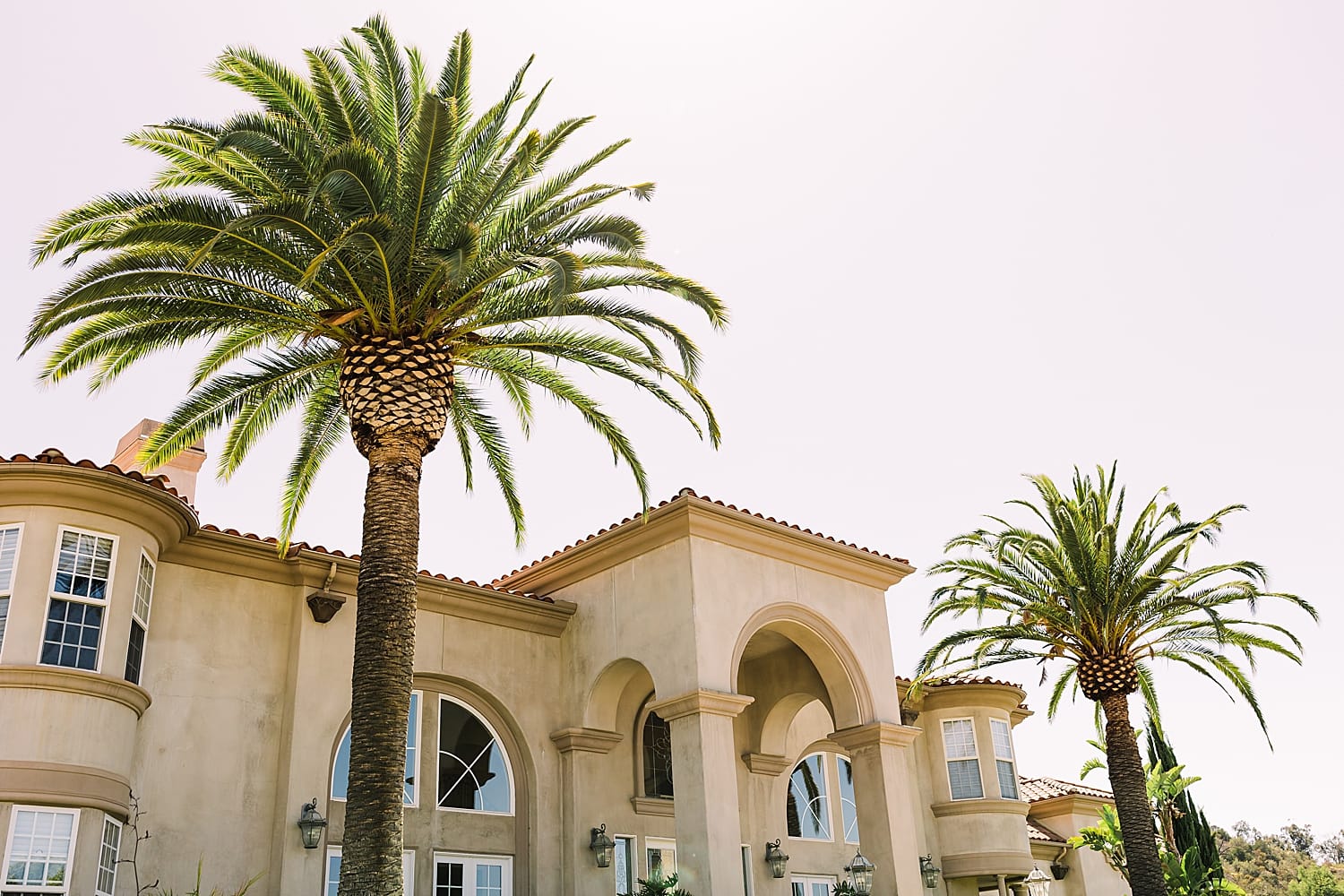 Irina was living in Manhattan and was visiting family and friends in Chicago when she walked into a bar and met Luke. As the relationship progressed she knew he was the one when she walked into his apartment and saw his bookshelves. As an avid reader herself, she melted and knew he was the one for her.
With her sister as her matron of honor and his brother as his best man, Irina's nieces as the flower girls, and Luke's mother as the officiant, they finally had the little wedding of their dreams. Irina also wore her mother and father's original wedding bands as her something old and borrowed.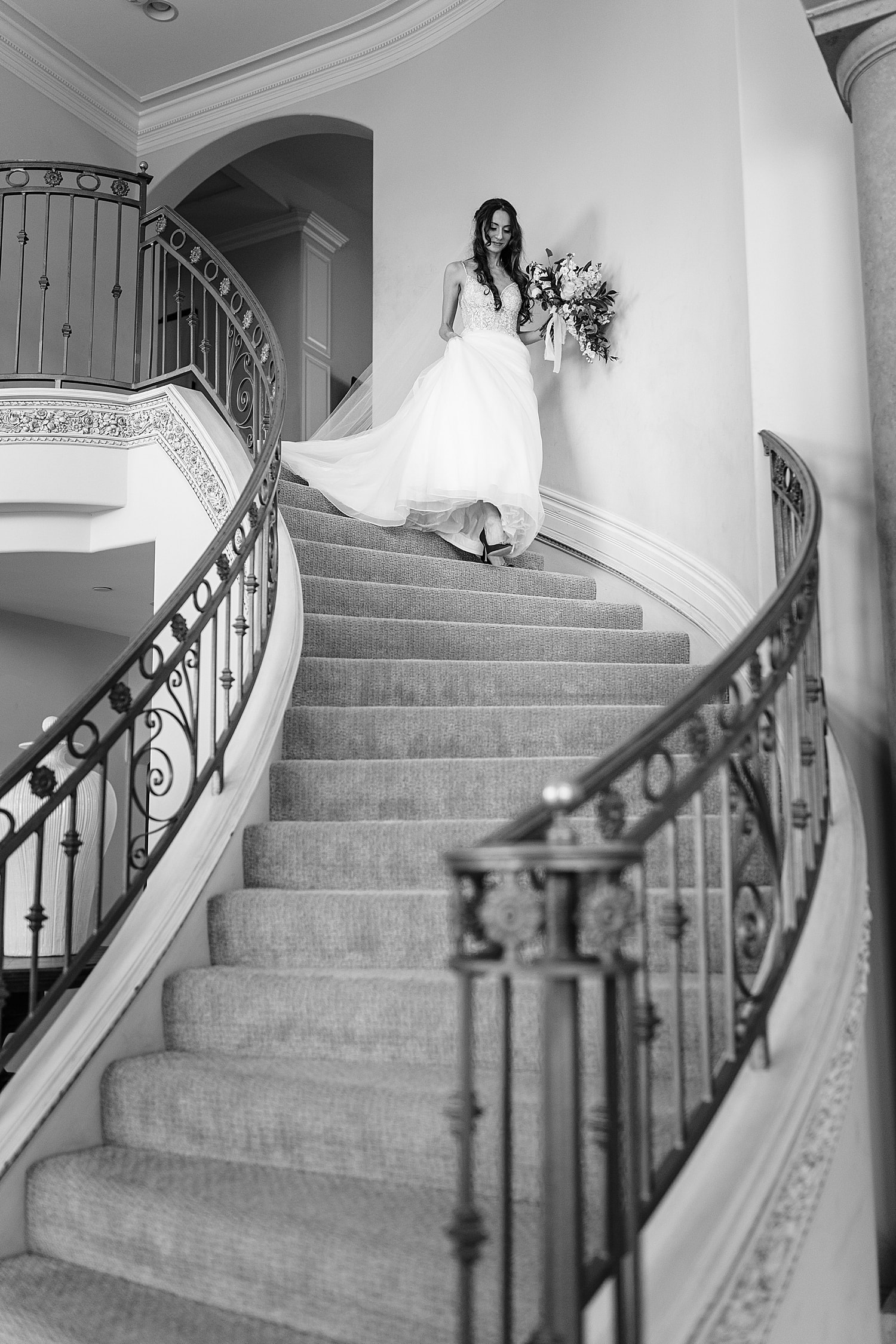 I showed up early on the day of the wedding to take a walk around for this Corona mansion elopement. Irina's beautiful sister showed me through the many rooms, the ceremony site beside the impressive pool, and the hiking trail that was on the property through beautiful overgrown, wild gardens and a view of the hills and valley below.
After the ceremony, we explored the beautiful front the property with its fountains and perfectly manicured landscaping. If it weren't for the palm trees it could almost feel like were were at a villa in Italy. Then to the start of the hiking trail on the property where there were rows of drooping pepper trees to hide ourselves in. Irina hiked all the way to the top (WITHOUT her Sex in the City red Minolo Blahniks of course…that she found on sale and couldn't resist).
If you love this Corona mansion elopement, check out this Temecula mansion elopement and this Valley Center wedding!