If you're anything like me, well your mountain loving heart is going to skip a beat with this Idyllwild spring mountaintop wedding! Tony and Bri's original wedding plans had to be reimagined and they decided to go with a plan true to who they were! Bri met Tony a decade earlier when she was visiting family in Idyllwild. She needed volunteer hours for her physical therapy school and walked into the only PT clinic in town and there she met the only PTA in the clinic.
Over the years she not only met but exceeded keeping up with the adventurous nature of her mountain guy. You name it and she was ready to conquer all the adventures and love of the outdoors. Every speech at the wedding mentioned how she took to the love of hiking, skiing, climbing, you name it. So it only seemed fitting that they plan their wedding in Idyllwild, on the mountain he grew up on and where they met so many years ago! In fact they drove down in a camper from Washington to get married! Have I mentioned how much I loved them?!?!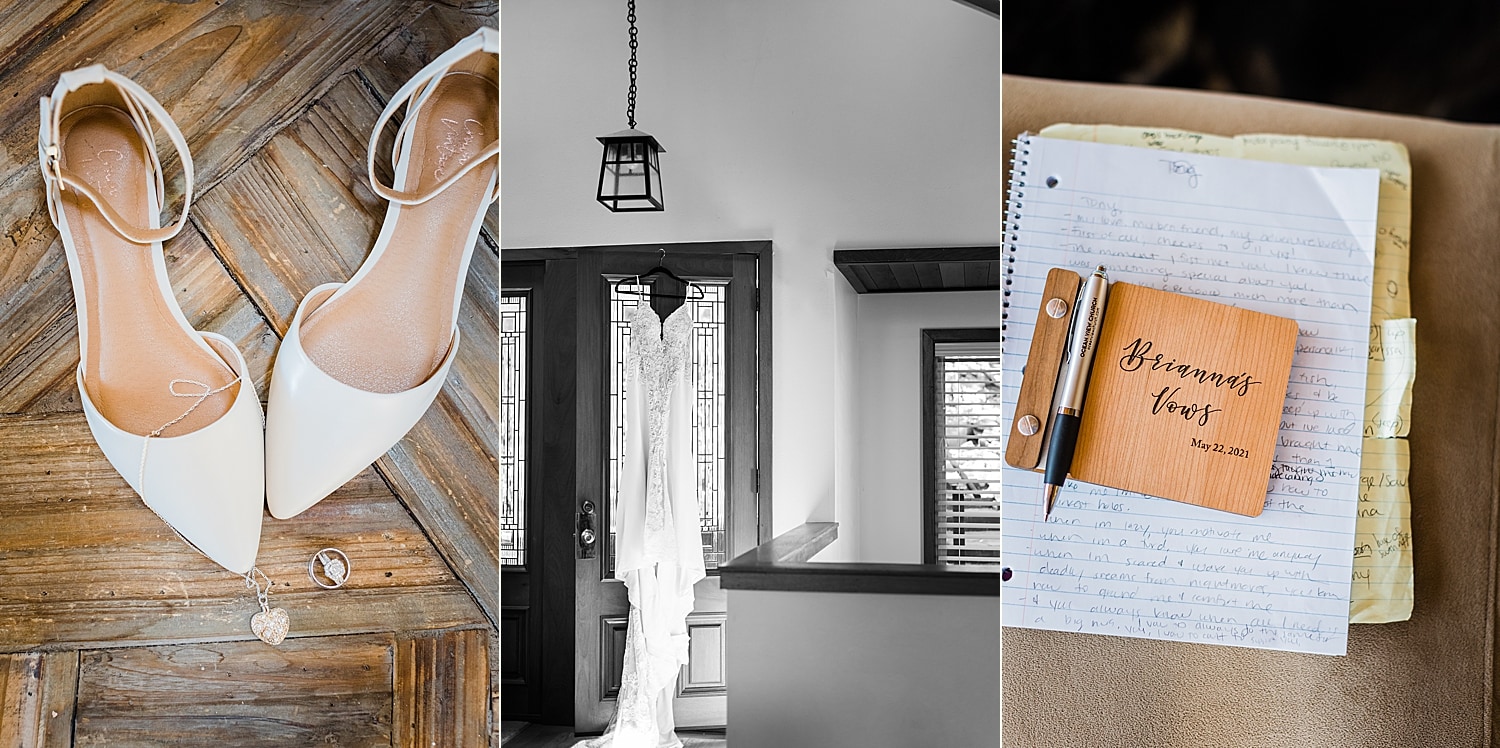 If you've been around for any length of time, you know that I grew up on a mountain myself. It might be a different mountain but it was still so familiar! In fact at the reception I talked to two people who knew people where I came from. Because small town mountain life is the same!
After getting ready at a stunning airbnb specifically chosen for the view of the mountain they fell in love on, they read their vows privately with the view in the background. After their first look and private vows, we all off-roaded to the ceremony site! Brianna and Tony do not disappoint in their choice of views either! The location was not easy to get to but it was well worth it!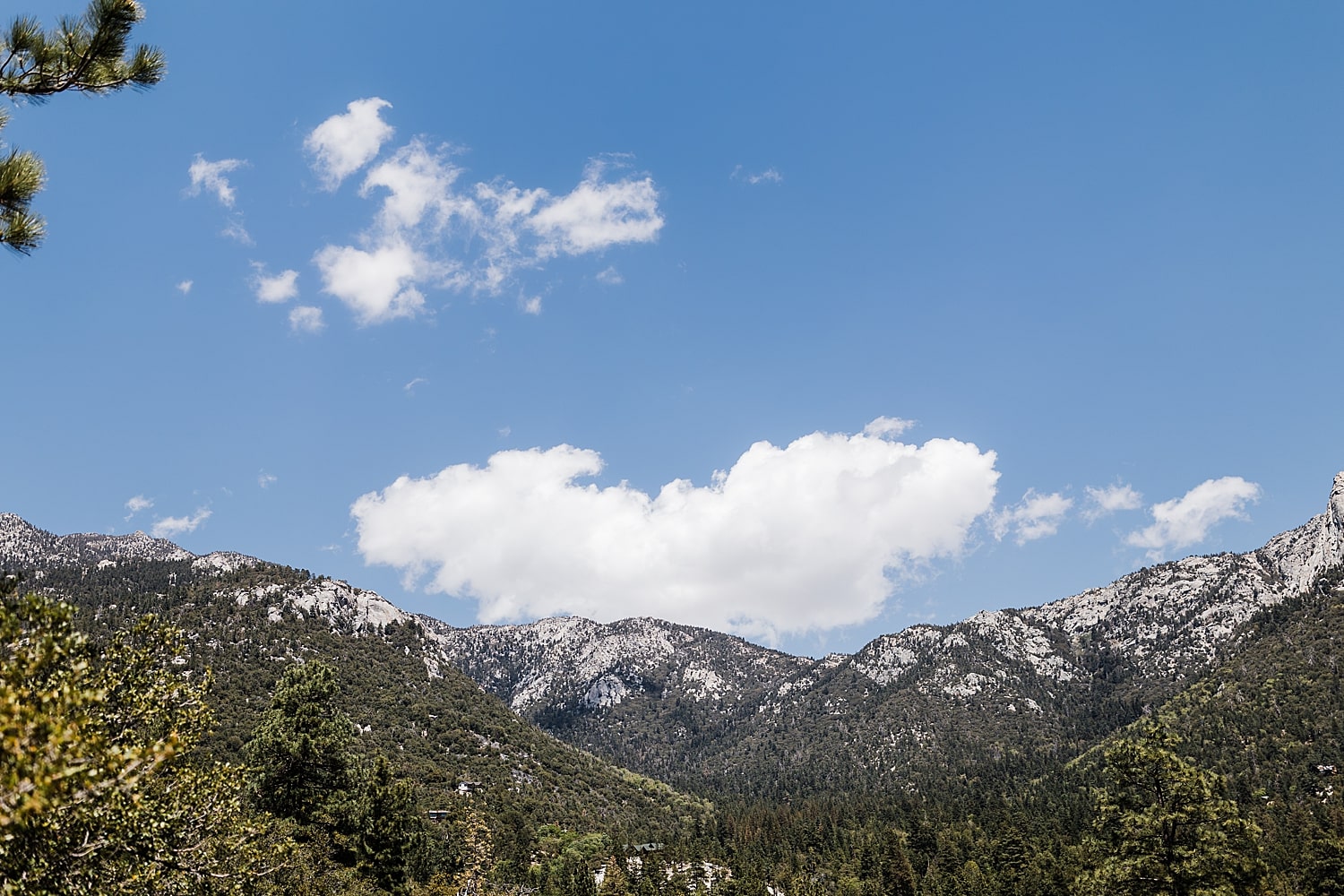 Next up for our Idyllwild spring mountaintop wedding a two part reception! In an open clearing off to the side of the ceremony spot they had it all set up to dance and have a champagne toast surrounded by trees and loved ones. A massive oak tree was wrapped with photos of their decade of adventures together and all of the places they've been. After that it was off to the Idyllwild Brewpub where all of their local friends were invited to drop in and have a drink with them! I've come to the conclusion that every wedding should end at a mountain brewpub because it really the best way to end the small-town mountain night!
Now if you're feeling inspired by the beauty of Idyllwild, check out this Idyllwild elopement and this Ferro Restaurant wedding!