We're wrapping up the year with this ranch wedding in Nuevo. We last saw this sweet couple at their mountain engagement (check that out here)! Stephanie's family owns the loveliest several acres on a hill with a view of both the desert valley below and also the different mountains California has to offer in the distance. We hid ourselves away in her childhood bedroom as her mother buttoned her into her wedding dress while Eduardo was tucked away in another corner of the house with his friends.
Some location scouting earlier provided the perfect secluded location for the intimate first look in a garden by brightly colored chicken coops. As Stephanie walked up behind Eduardo, her nervousness turned into giddiness. I've seen many a first look and this was the first one that was equally filled with emotion and joyous excitement and that continued for the rest of the day. Over and over again, Stephanie kept saying through her tears how happy she was. Away from the hustle of the rest of the day, they said their vows privately and tearfully as they were both overcome with the emotion and joy of their wedding day.
With the desert valley and mountains behind and the sun streaming between two stunning pepper trees, their ranch wedding in Nuevo included numerous family members and traditions throughout the ceremony. But the emotion coming off of Eduardo and Stephanie never wavered from pure joy, often sharing several moments of tearful laughter between the two of them. I don't know if I've ever seen a couple so giddy to marry each other.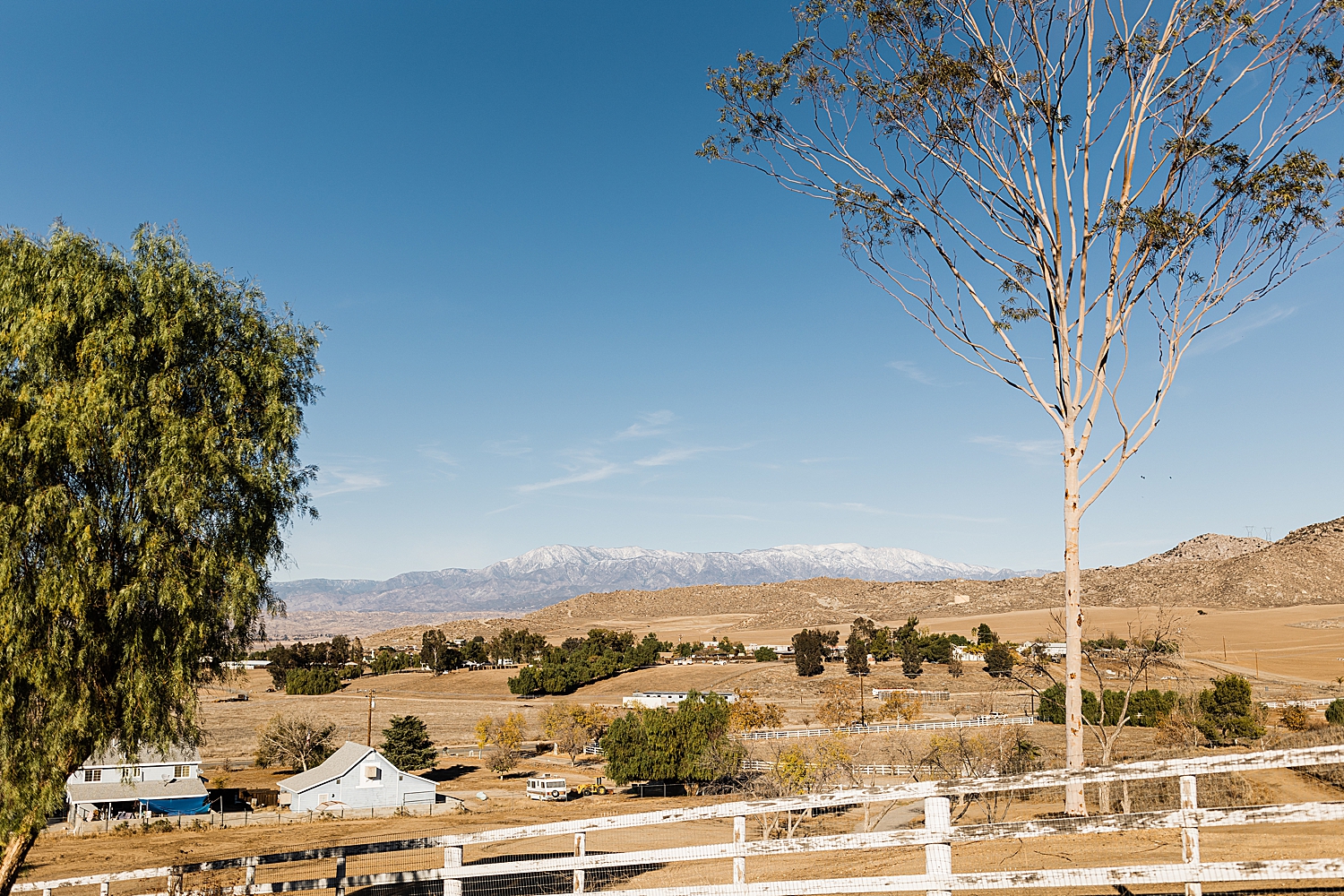 Just in time to catch the sunset, we took advantage of the many pepper trees as these two high school sweethearts let it fully sink in that they were finally married.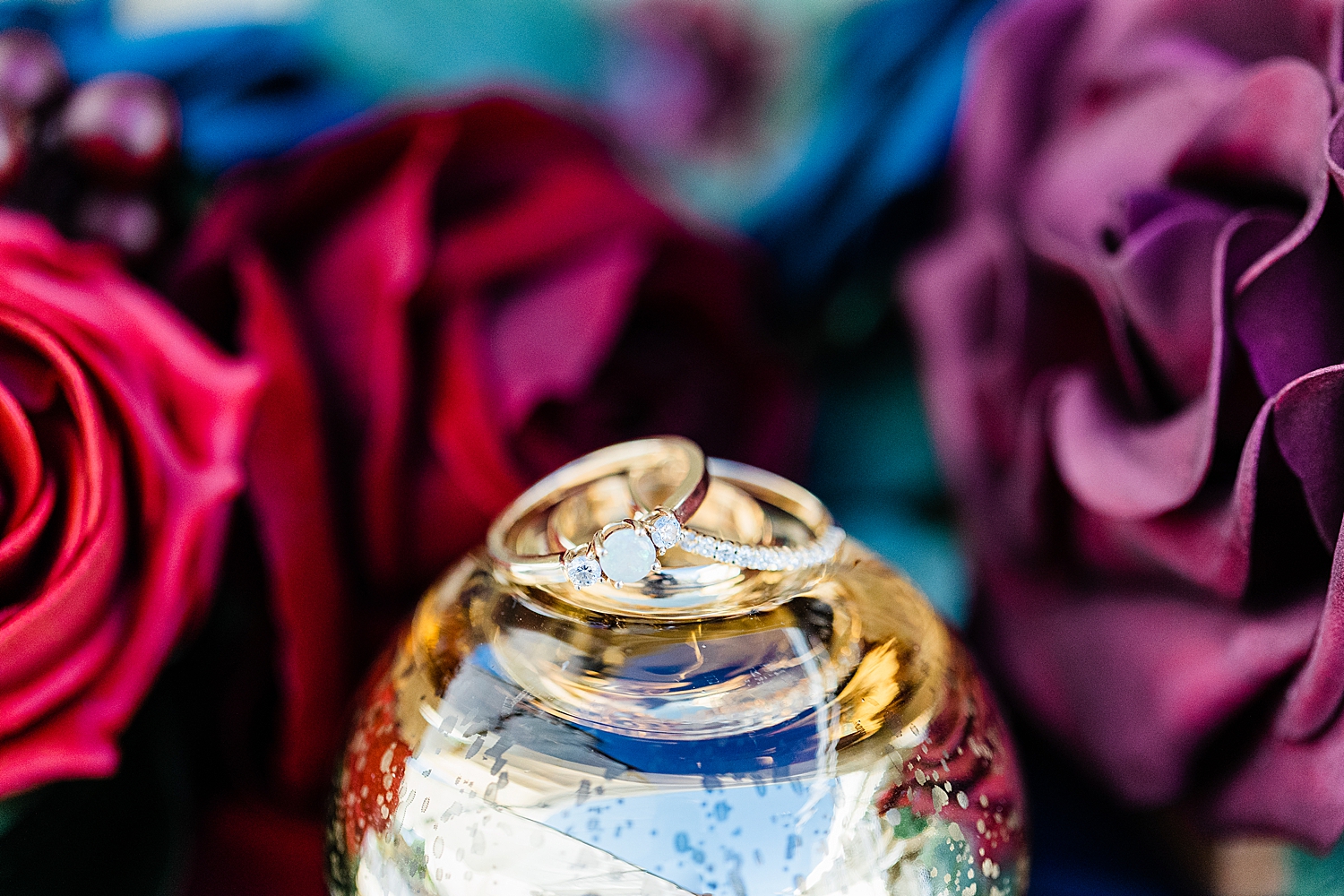 Let me tell you that Stephanie's family goes all out! Her mother cooked the entire first meal herself and the party was started before they even made their grand entrance. Oh and did I mention that they had been running off of generators the entire day because of a planned power outage? Nothing stopped them from having the most fun, eating the best food, and celebrating the sweetest couple
With it being a chilly December the dance floor only slowed down for the taco truck that came to provide the second meal of the night.
If you loved this ranch wedding in Nuevo, you'll have to check out this Rancho Margarita Ranch wedding and this Redlands country wedding!
Vendor love!
Hair & Make-up Team: L&L Beauty
Rentals: Angeles Party Rentals
Florals: Ling's Moment