When Stephanie and Eduardo inquired for their Lake Arrowhead summer engagement, Stephanie let me know that they have few photos together since both feel very awkward in front of the camera. Well that's one of my super powers so they had nothing to worry about! When Eduardo proposed, he also gave Stephanie an empty photo album and said he wanted to fill it full of their memories. Engagement photos with a photographer whose work that felt alive and natural seemed to be the perfect answer.
These two are high school sweethearts and have been together for seven years. He asked her to prom and they've been together ever since! They're getting married at her family's ranch with a brunch reception. They aren't really mountain people but one of my sessions called to them and they asked for me to bring them there for their own Lake Arrowhead summer mountain engagement.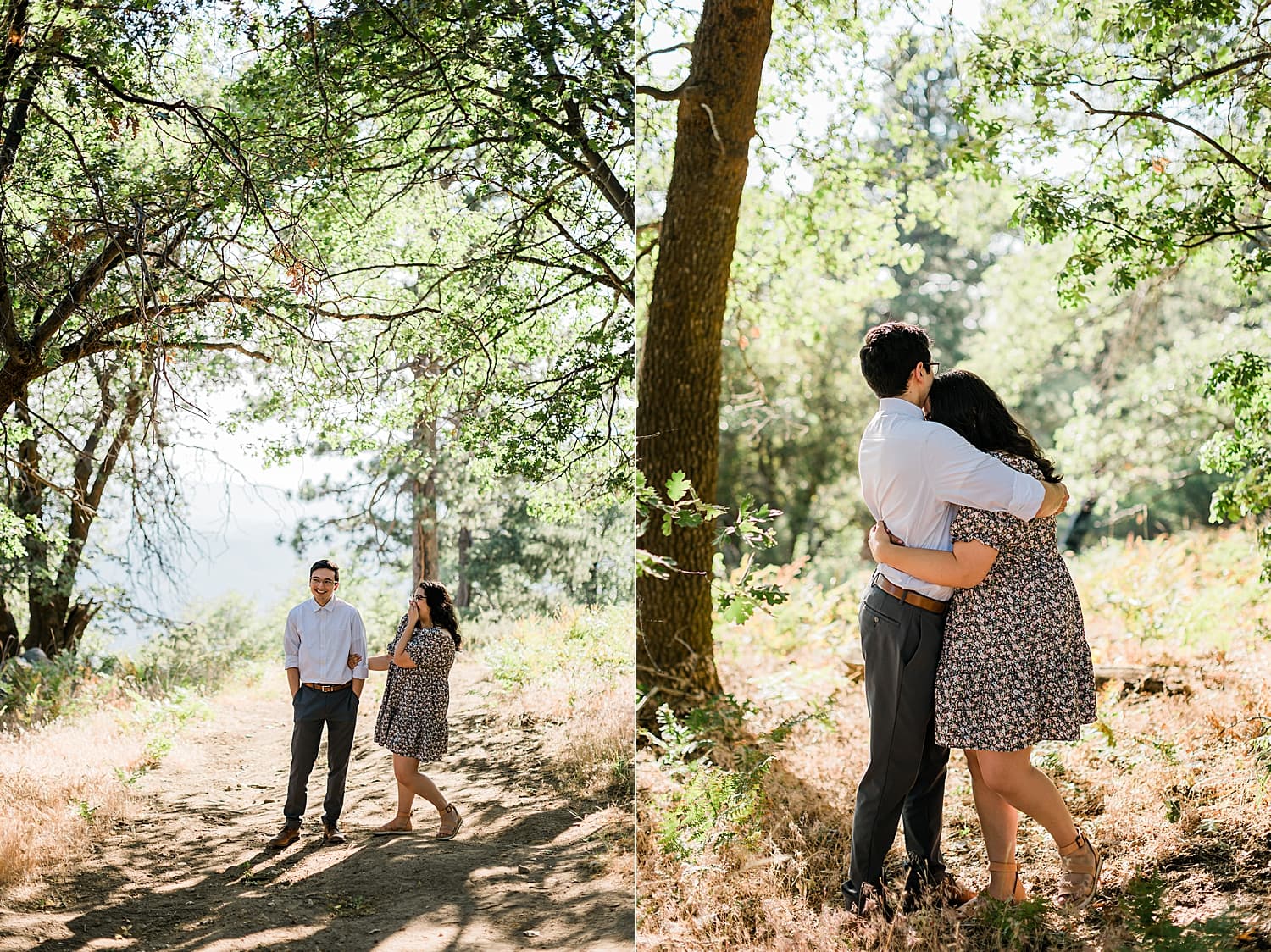 As with all my engagement sessions, I try to make it as painless as possible. In fact it's my goal to end the session and hear how much fun they had or how much they laughed. A pretty setting and pretty image means absolutely nothing if the photo doesn't feel like you and you look at it and remember feeling awkward, self conscious, rushed, or frustrated. I won't knock any other photography style or photographer. Art is art and there is beauty in every approach. My approach just happens to be to bring out those natural emotions and interactions you have as a couple. I want to get to know who you are and who you are together and try to get little glimpses of that in the photos I give back to you.
Needless to say, Stephanie and Eduardo had a blast with their Lake Arrowhead summer mountain engagement and when their wedding plans started coming together they reached out book their wedding as well. And a funny little tidbit? Well it turns out that Stephanie is a cousin of another one of my brides who was a bridesmaid at one of my past weddings.
Check out another mountain engagement here!