The next best thing to having a destination wedding in Hawaii is this tropical Costa Mesa micro wedding. With lush landscaping, hibiscus and plumeria blooming, a koi pond with a small waterfall, and palm trees surrounding the property gave this wedding the feel of a private oasis on a tropical island
Evan and Tess are so much fun and we had a blast at their sunrise engagement session. I knew their wedding would be just as awesome and it exceeded all expectations. It wasn't the beautiful surroundings that made their day special. It was the tender, tear filled moments, the laughter, and the dancing that made this day so beautiful. It was so apparent that everyone there was there to celebrate and surround Evan and Tess in love and laughter. The genuine affection and joy permeated every second.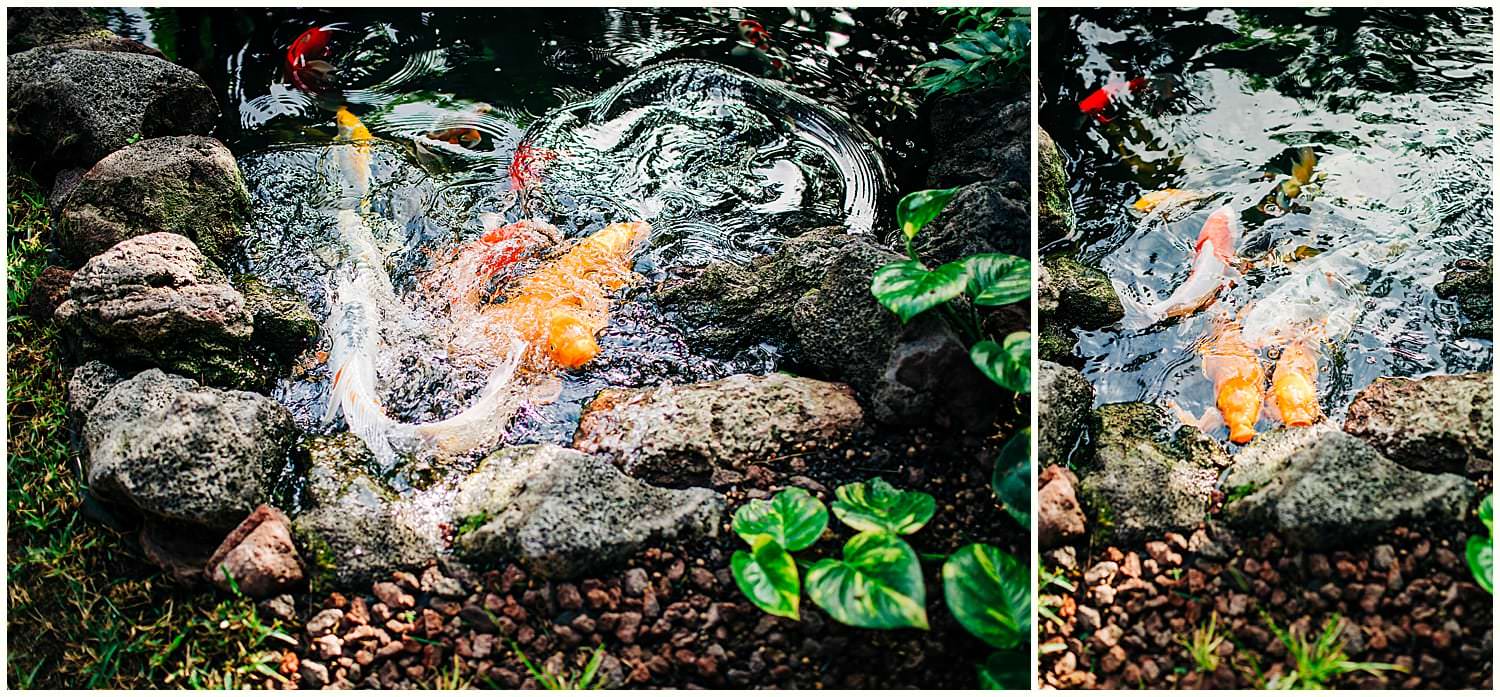 Eight years ago Tess was dragged to a Halloween party that she wasn't supposed to go to. Across the party she caught sight of Evan smiling at her with this big, happy smile and wearing (if I remember correctly) rainbow striped tights. It seemed only fitting to choose Halloween day as their wedding day.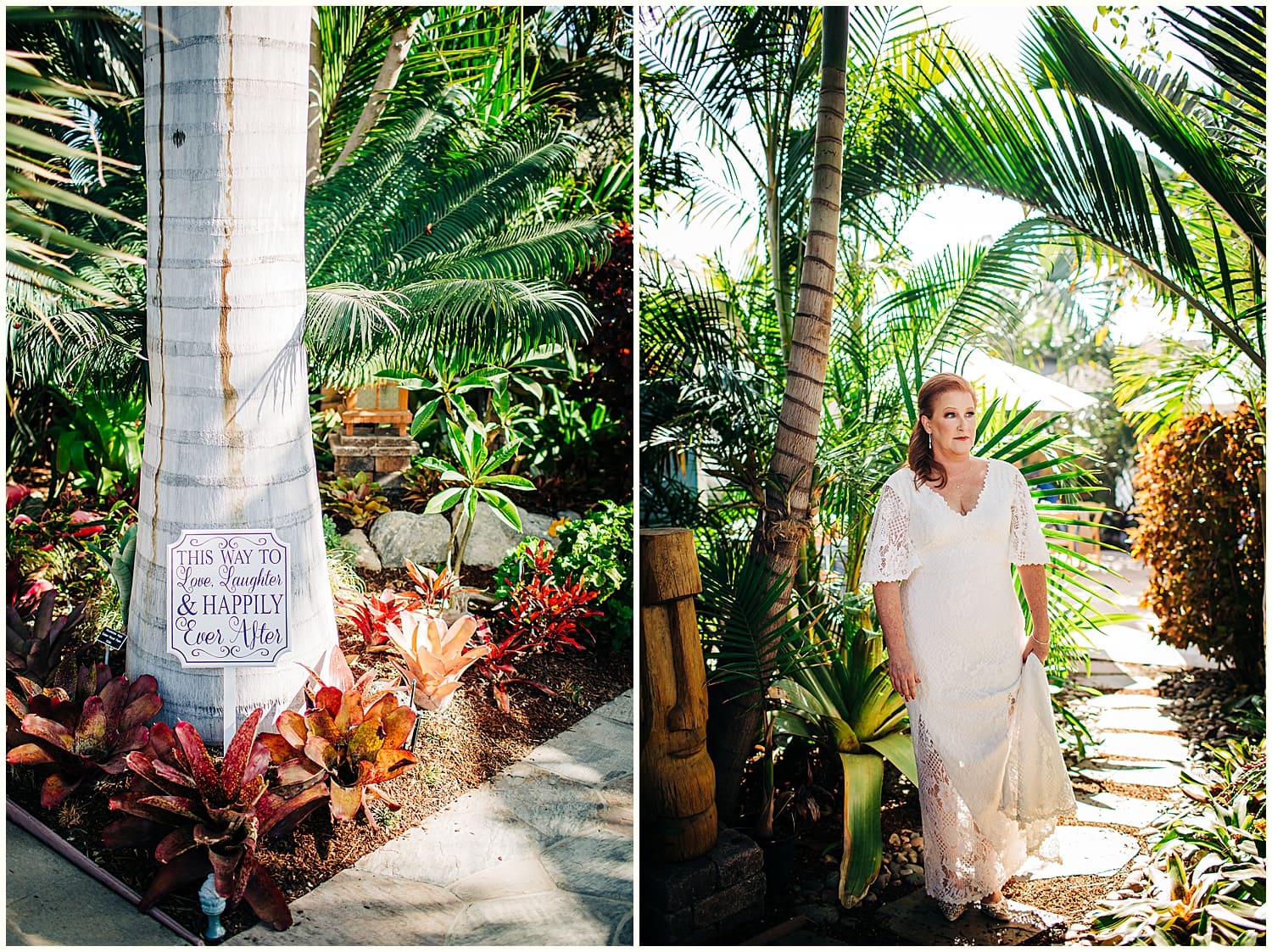 After the most tender first look in the secluded, tropical nook of a front yard, it was time for Tess to be walked down the aisle by her two sons. The officiant was a good friend of theirs who was ordained just for the occasion. True to the theme of the day the ceremony held equal amounts of laughter and happy tears.
Tell me this doesn't look like we're in Hawaii for a magical elopement!?!?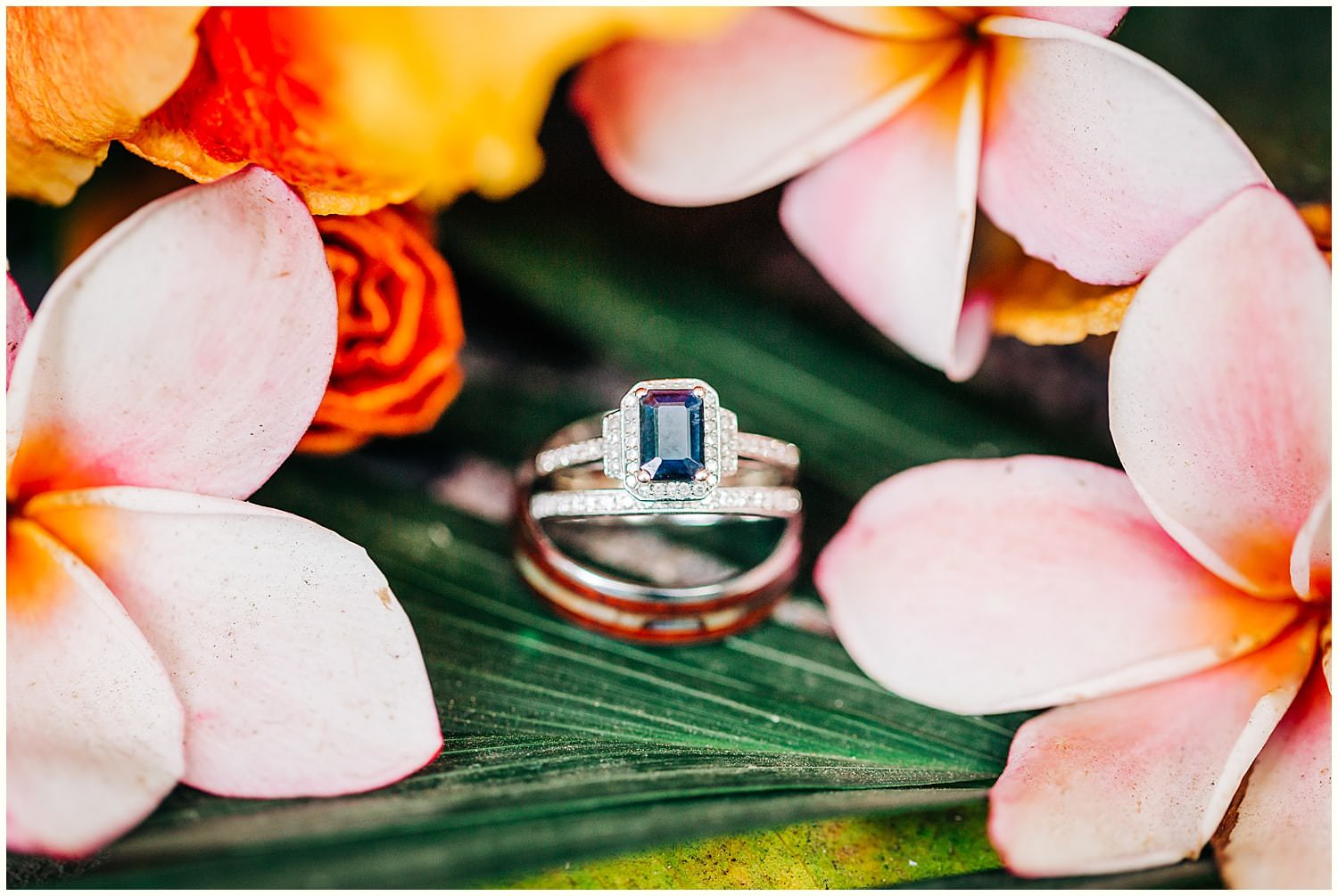 What followed was even more laughter and more happy tears sprinkled in with a lot of dancing and a little bit of BBQ. To cap off the festivities there was an impromptu bouquet toss in the street and a Hocus Pocus reenactment that Tess was born to do.
If you liked this tropical Costa Mesa micro wedding, check out this garden micro wedding!