We're back for this St Richard Episcopal Skyforest wedding! St Richard's is a beautiful little church right off of the highway in Skyforest across from the Sky View Inn and right up the highway from another adorable venue, Willow Woods (check out this wedding there). With the loveliest little garden for a garden ceremony and tree surrounded reception space where the light comes through the trees as the sun sets, it's really the sweetest little wedding venue.
A great aspect of this venue is the ability to get ready right across the street at the Sky View Inn, which is perched right on the edge of the mountain and overlooks all of the valley 6,000 feet below. Brittney was getting ready at St Richard's when I walked in and she immediately exclaimed how excited she was that I was there. Even after all these years I'm always so surprised to hear that I've been instagram stalked and obsessed over long before being booked for a wedding. It's such an honor to learn that their dream wedding included me being their photographer. Brittney's quick witted personality (my favorite!) is immediately evident and I knew that this wedding was going to be a good time! Meanwhile, my second Holly is getting to know Chris and his groomsmen and their antics are already setting up the fun mood for the day.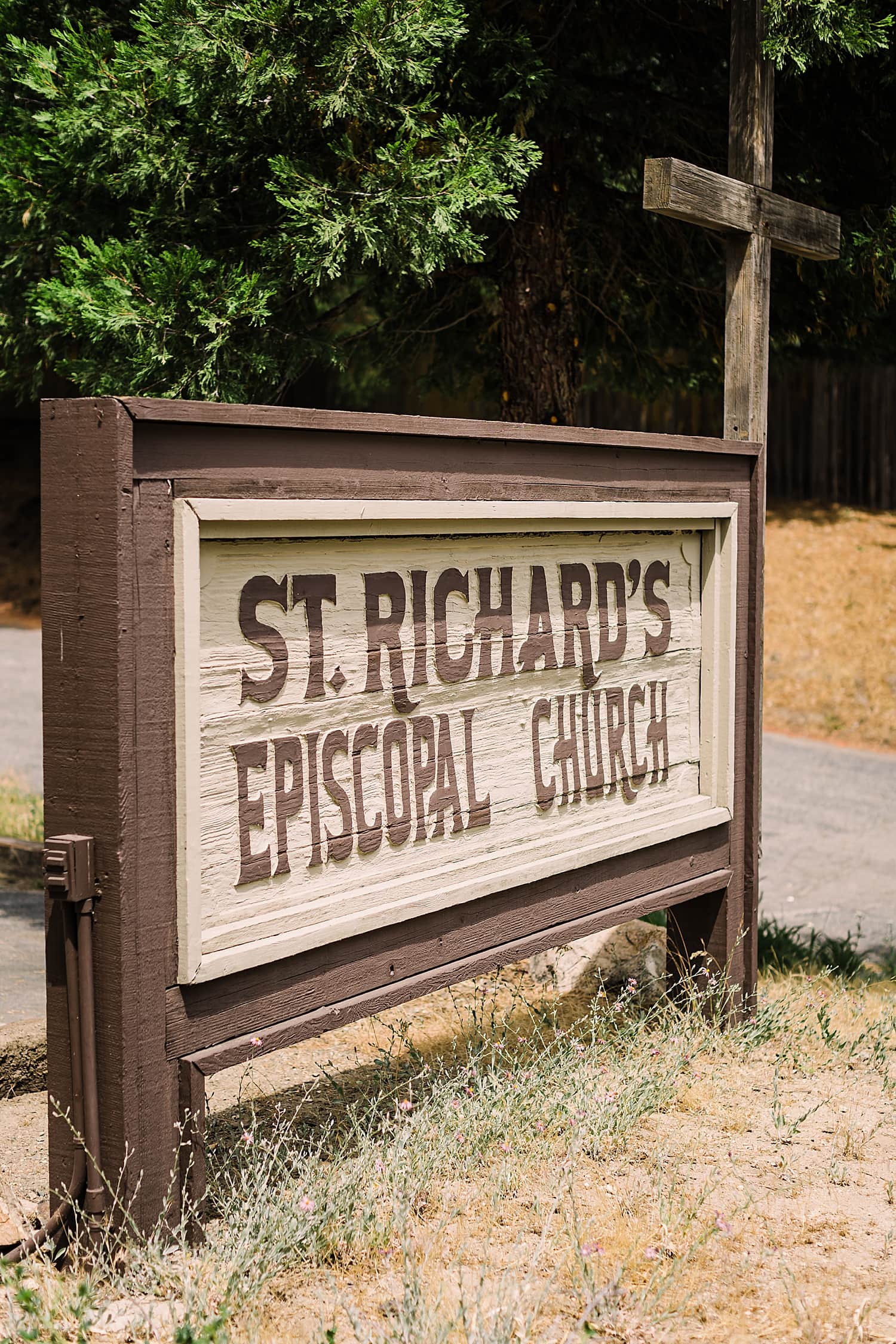 The garden for the St Richard Episcopal Skyforest wedding ceremony is set up on the hillside and surrounded by the forest. A waterfall fountain is the backdrop for Chris and Brittney's as they are declared man and wife (as their wedding loudly party cheers their approval). Check out this other summer wedding there!
After taking a few photos at the venue, we ran across the highway to appreciate the view as Chris told us the story of his groomsmen trying to get him to take photos on the mountainside below and opting out once he almost died.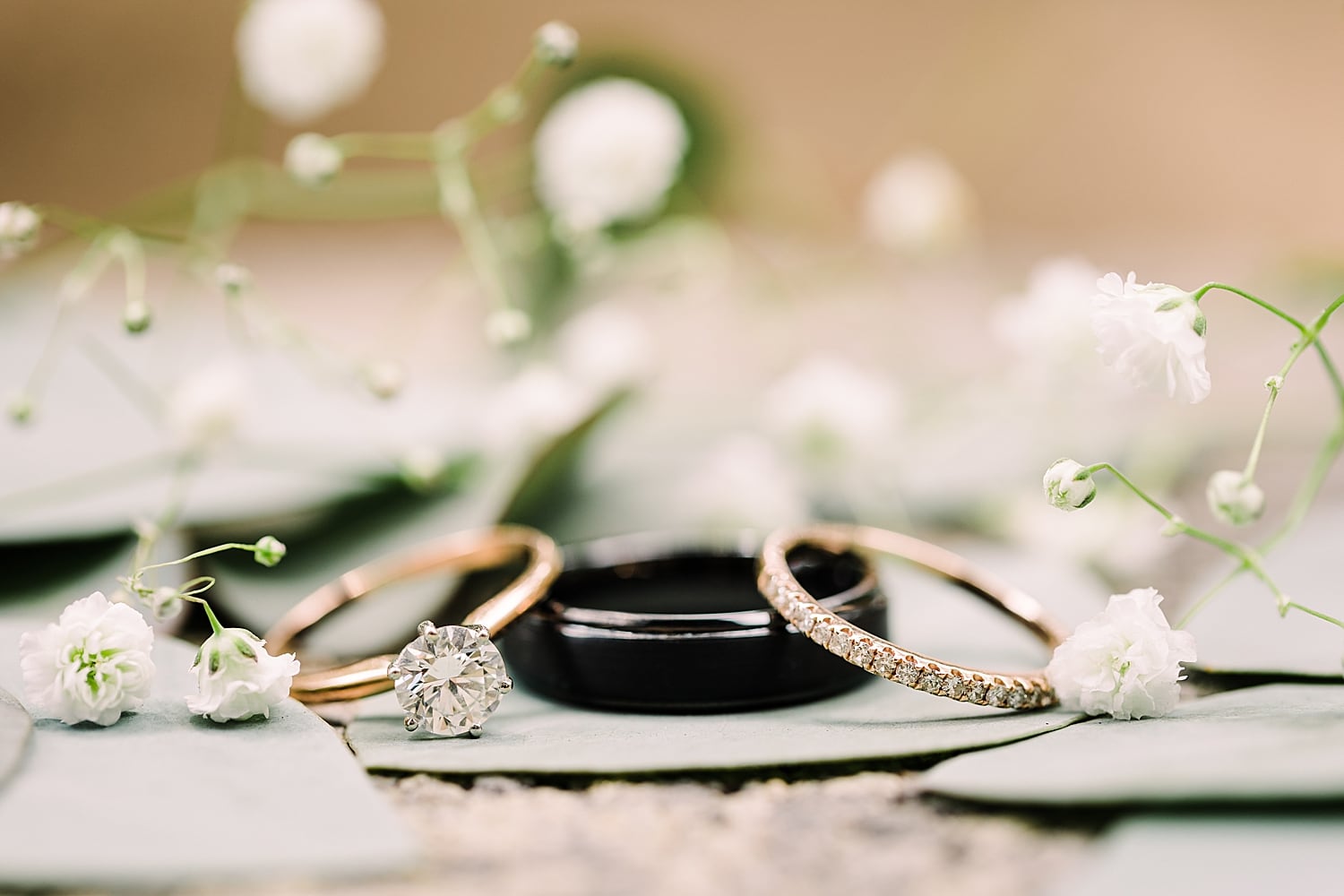 Now if I thought this was a fun wedding before, well none of it compared to how crazy, fun this reception got. After a first dance, we launched into the toasts where tears and laughter flowed equally. In the toasts, all the groomsmen were brought up for something I learned later was a thing for them called "getting iced". If they are given a Smirnoff at any point, then it's required to take a knee and chug. This was a prank that any and all were not safe from…including me. One of the groomsmen snuck a Smirnoff into my camera bag and tried to con me into it. The only way I was able to get out of it was pointing out I was still working!
Besides the continuous pranking, an appearance was made by Chris' childhood best friend…his stuffed bear. The bear took a place of honor at the sweetheart table and even looked like he was enjoying a beer himself. And then came the most entertaining father daughter and mother son dances that we've ever witness. Every guest (and the two photographers) were laughing to the point of tears. The night ended with what I can only describe at the quickest attack of cake that ever was. So quick in fact that it was almost missed. The cake had barely touched the plate when Brittney grabbed the cake and went for it. That girl does not miss an opening!
As we left this St Richard Episcopal Skyforest wedding embraced all of the wedding party that had become friends, Brittney told me she had asked Chris what he thought of their wedding photographer and his response was "she's fun and kind of reminds me of you!" Considering we had spent the entire day laughing nonstop, I think that's the highest compliment I could receive!
Vendor love! Venue – Saint Richards Episcopal Church On the Go Dj Pro