This beautiful garden elopement/micro wedding felt so far away from everything like a magical world tucked away where no one could see. There was even a fairy garden!! Now you can't tell from the looks of it, but this secret garden isn't Narnia but on property owned by Alex's grandparents.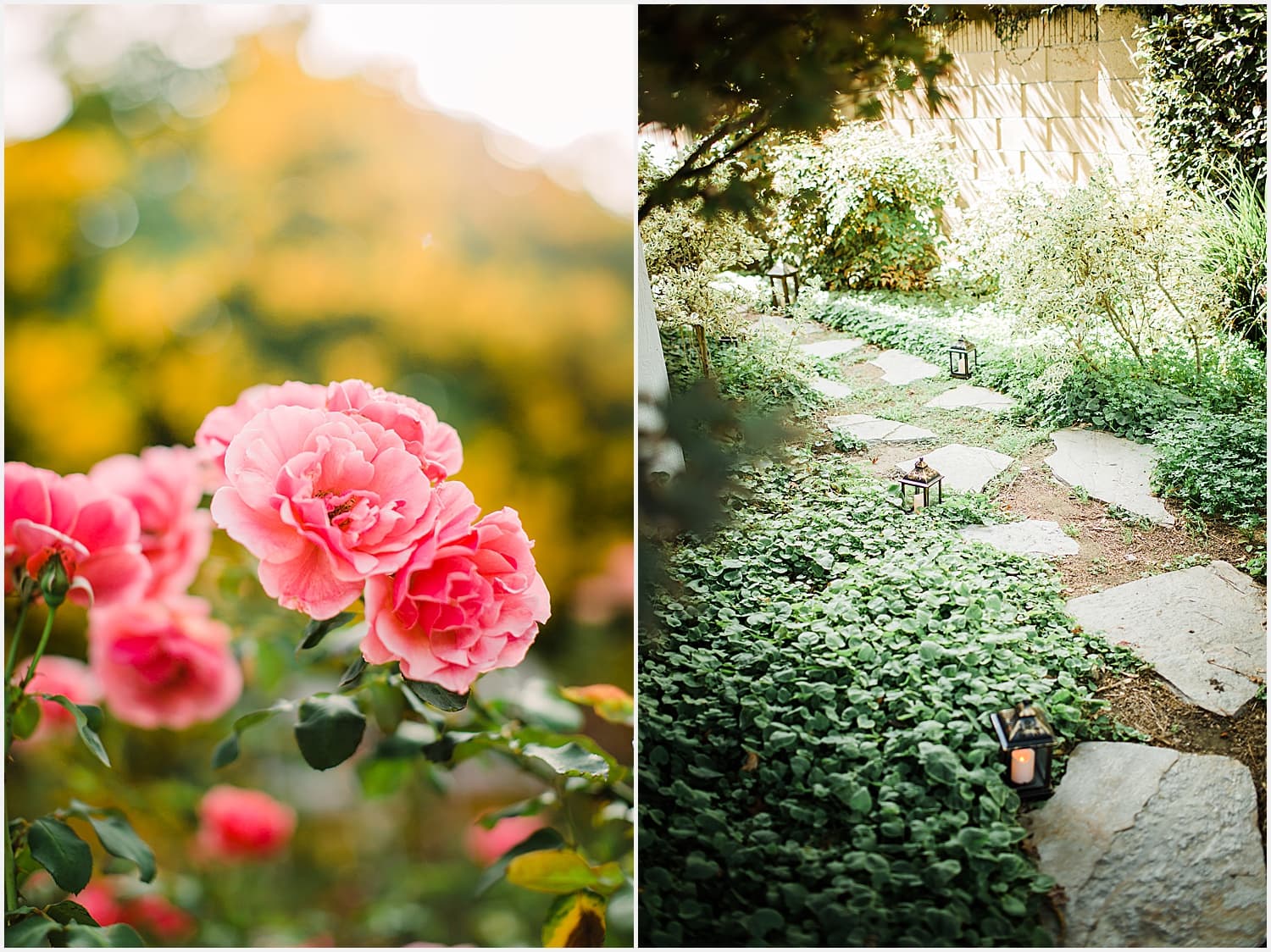 The last time we saw Alex and Jenn was at their Garden Grove engagement (you'll want to read their story!) where they made dinner and danced in an enchanted forest. Technically that enchanted forest was the yard of an apartment complex but that's why you get yourself an excellent (and fun) photographer. The theme was carried on with this enchanted garden elopement!
Many of the details for the ceremony were taken from Jenn's own novels (I'll link one here for you to check out). The feathers embroidered on her dress and Alex's white suit were a nod to the main characters. Eloquent vows were read from scrolls in front of a small gathering of close friends and family while many watched online.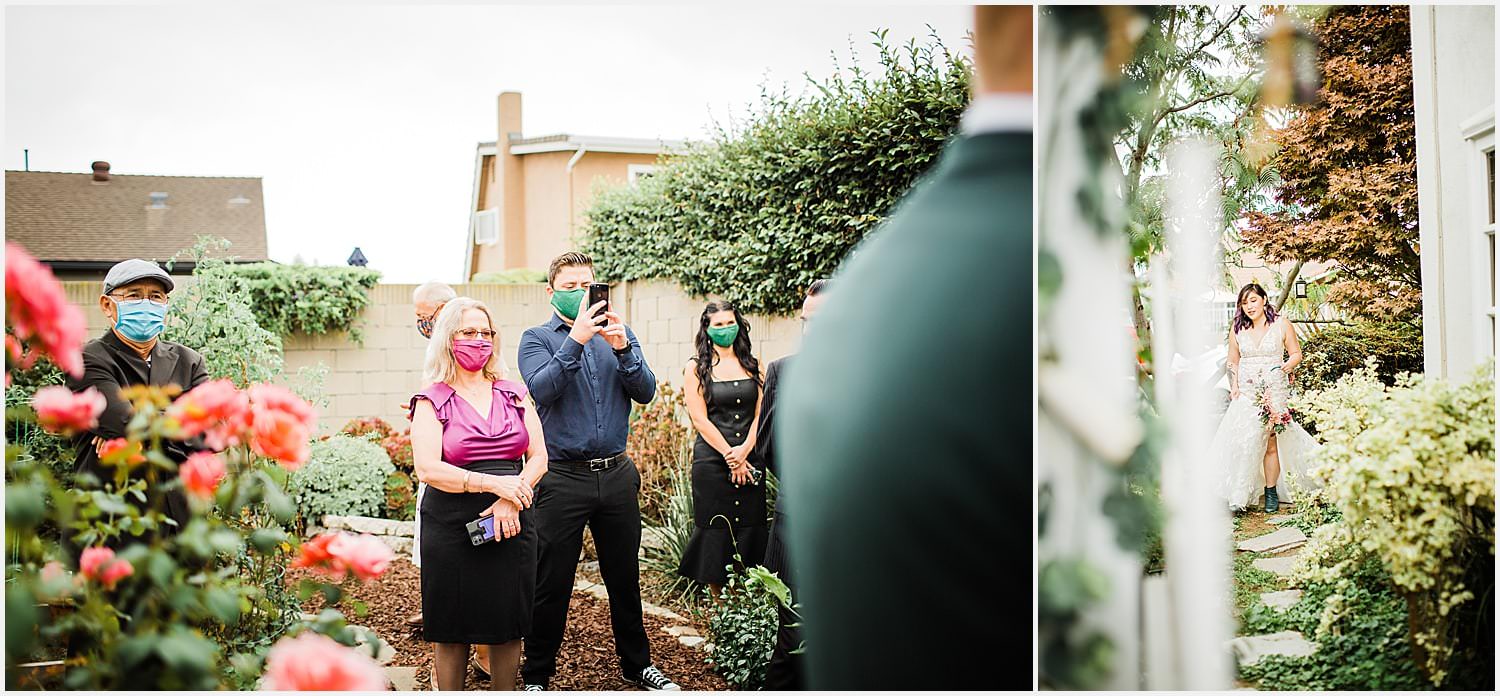 With such a loveliness surrounding us, we tucked ourselves away for some romantic photos before the toasts started! I had to take advantage of that dreamy tree.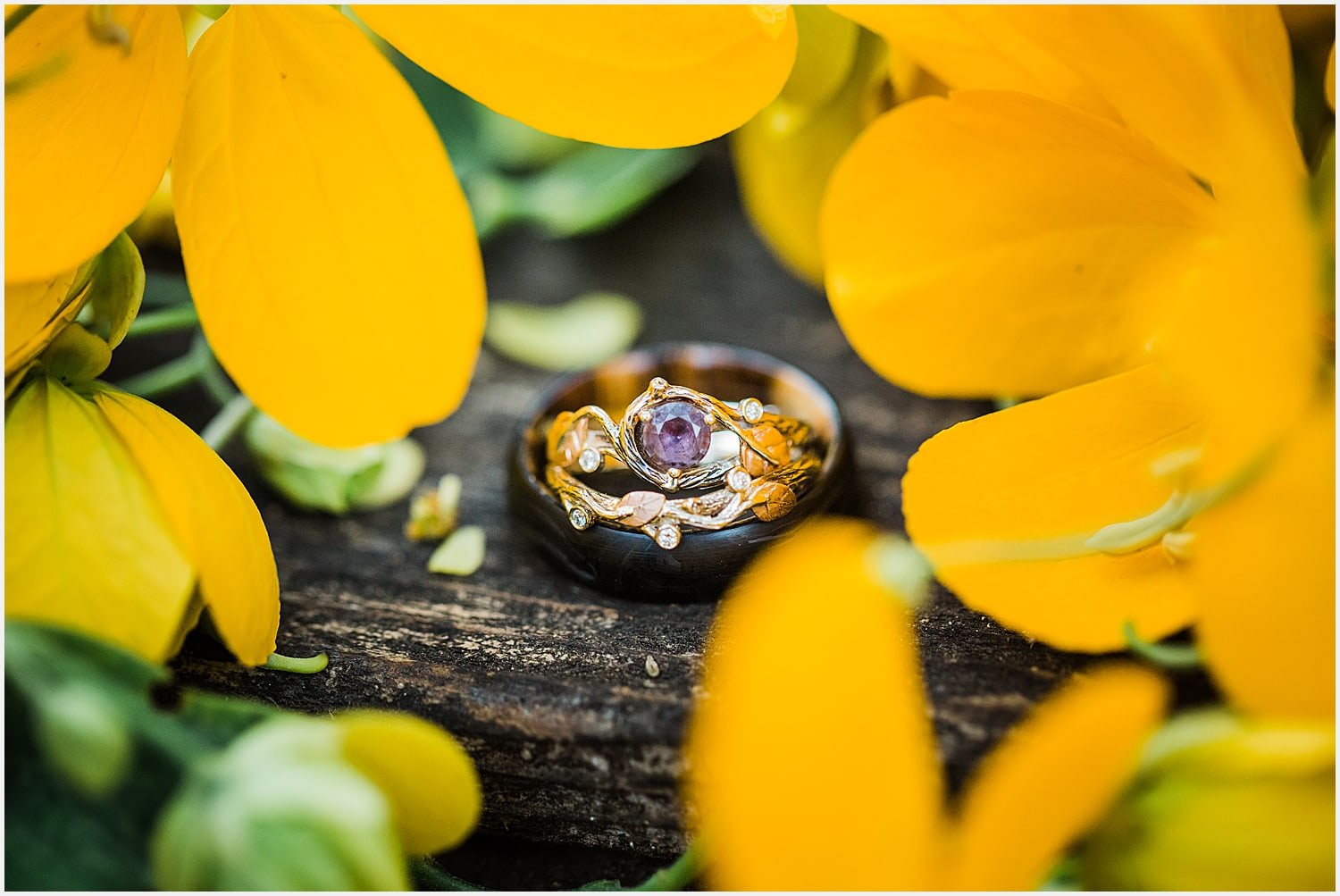 Now to the fun part! This was a multi-location micro wedding. It might have started as a garden elopement but we would shortly take this party on the road for a toast-a-thon! This was just the first of three locations to have a toast with friends and family on both sides!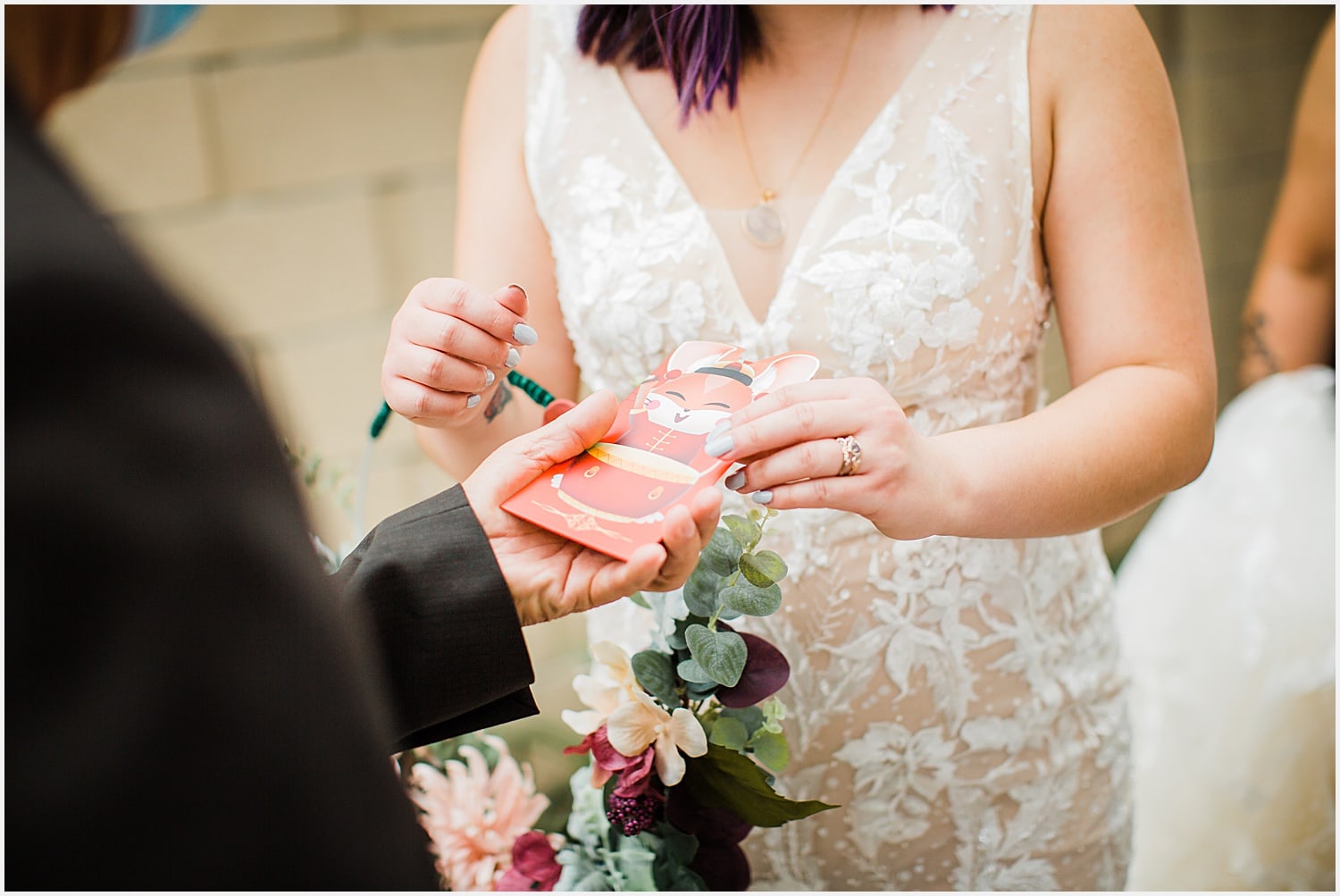 Although we were all exhausted from all the road trip reception festivities, there was one final destination for a first dance as the sun was setting! It got weird fast and we were all laughing hysterically.
If you loved the magical feel of this garden wedding then head on over to this botanical garden wedding!