This summer wedding at Riverside Life Arts Center was a PARTY! Located in the heart of downtown Riverside close to the Mission Inn, The Life Arts Center was established in 1909 and has a really beautiful historic feel, as does most of downtown Riverside. With large windows and exposed brick with ivy crawling up the outside walls and dripping down into the windows it shows the best parts of downtown Riverside. It's even part of the Riverside Artswalk that celebrates the many aspects of Downtown Riverside's galleries, museums, and studios.
Denny and Luce both got ready at the Hyatt which is within walking distance of the Life Arts building. Luce's parents flew in from Spain to be there with her as well as her side of the wedding party. When I headed down to Denny's room to touch base with him, it was time for a shot of Irish whiskey in custom made flasks. They even asked me to join in on the toast!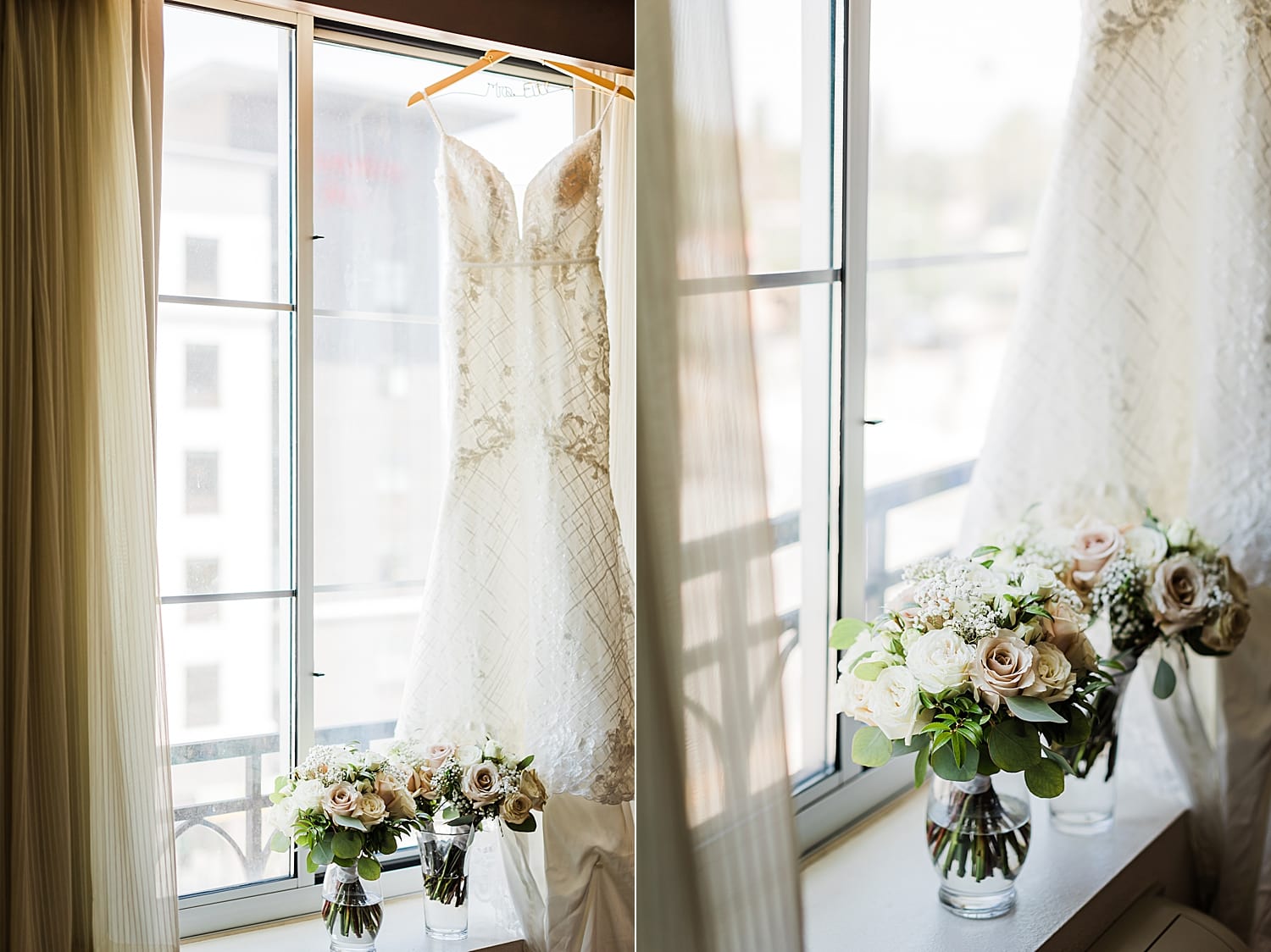 Lucerito moved here from Peru almost entirely on her own to make a life for herself and it's that confidence and drive that drew Denny to her. After ghosting him for nearly a full month, they had one of their first dates at Griffith Observatory. Later when talking about him to some of her best friends, they told her that this was the man she would marry. They knew the way that she talked about him was different than others.
Since Denny and Luce have a special place in their hearts for Lake Gregory, we decided to have their engagement session there. They went early to scout out the spots they had in mind, but relied on my expertise as a photographer and knowledge of the area. In the end we had a blast, spending most of our time laughing and getting to know each other. Check it out for yourself here!!
When it came time to head over to the venue for their summer wedding at Riverside Life Arts Center, we planned an almost but not quite first look so that these two could have a special moment without seeing each other. The ceremony was officiated by his good friend and Lucerito's father gave a speech after they were pronounced husband and wife. And that first kiss dip? Unplanned but perfectly epic!
After the ceremony we headed to Fairmount Park for some romantic photos of these two lovebirds. It's a busy park but I know a little area that feels a little bit more secluded with a stunning view of the water and the most wonderful drooping trees.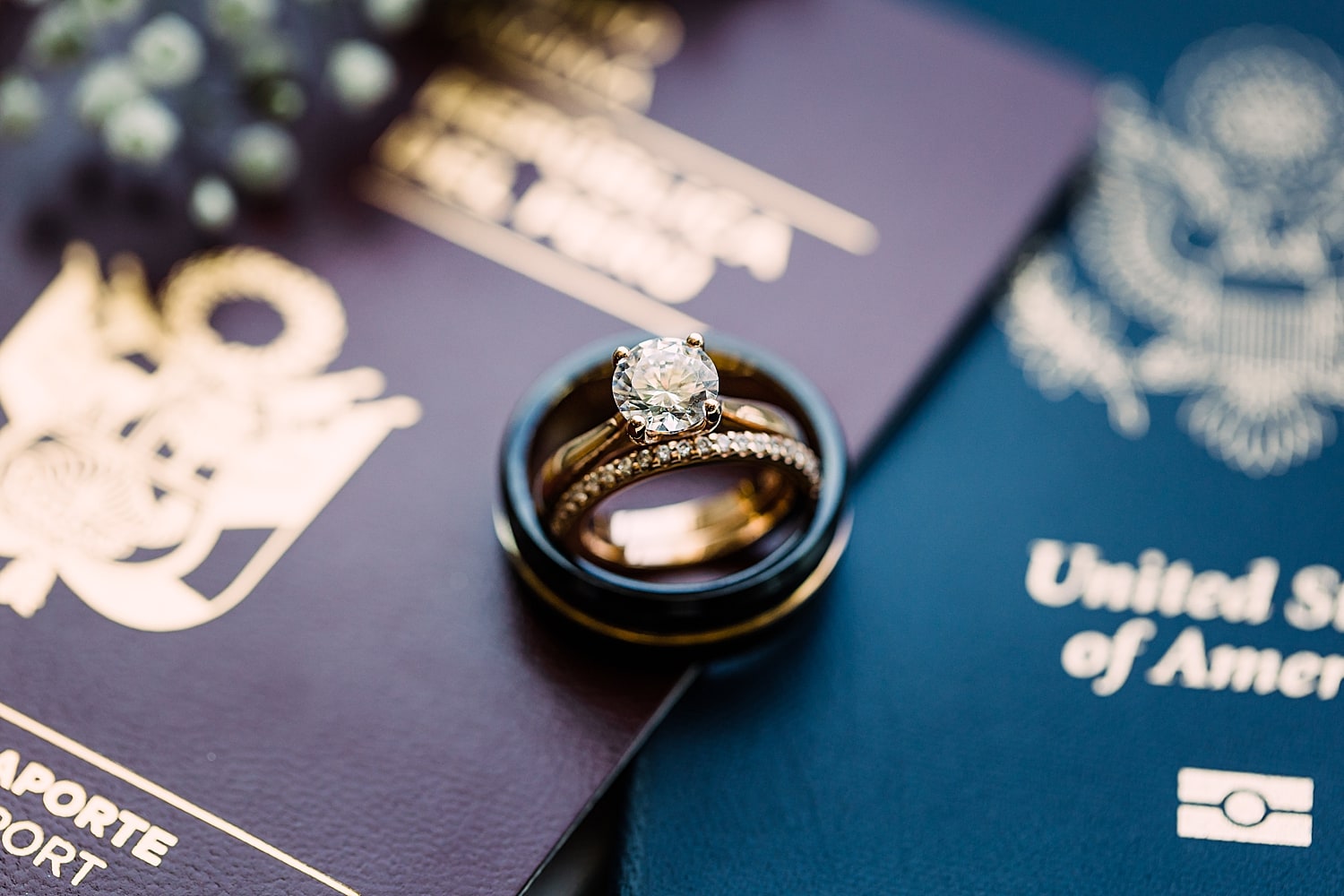 The reception was a nonstop dance party led by Luce's mama. This Peruvian dance machine doesn't speak much English but that didn't stop her from pulling everyone on to the dance floor whether she could talk to them or not. Dancing broke out before dinner, during dinner, you name it and the dancing kept breaking out! It was a good time and never ever slowed down!
Lenny and Duce also had what I hope will be a new tradition of a private dance in the venue. As the guests were lining up and getting ready with their streamers for the grand exit, they tenderly danced alone in the venue just soaking in all that the day held for them.
If you loved this historical Riverside venue, check out this wedding at the beautiful Loft 84!
Vendor love!
Venue- Riverside Life Arts Center
Catering- Mr. Worldwide Catering
Floral – Bizzyland Floral
Cake- Michelle's Bakery