This spring Juniper Point Big Bear engagement is something special…because it's not actually an engagement at all! I met these two at Cynthia's sister's Redlands wedding over two years ago. They were part of a big, rowdy, fun wedding party that danced and laughed the night away. As I left, Cynthia told me that if they ever got their big wedding I would be the one she called…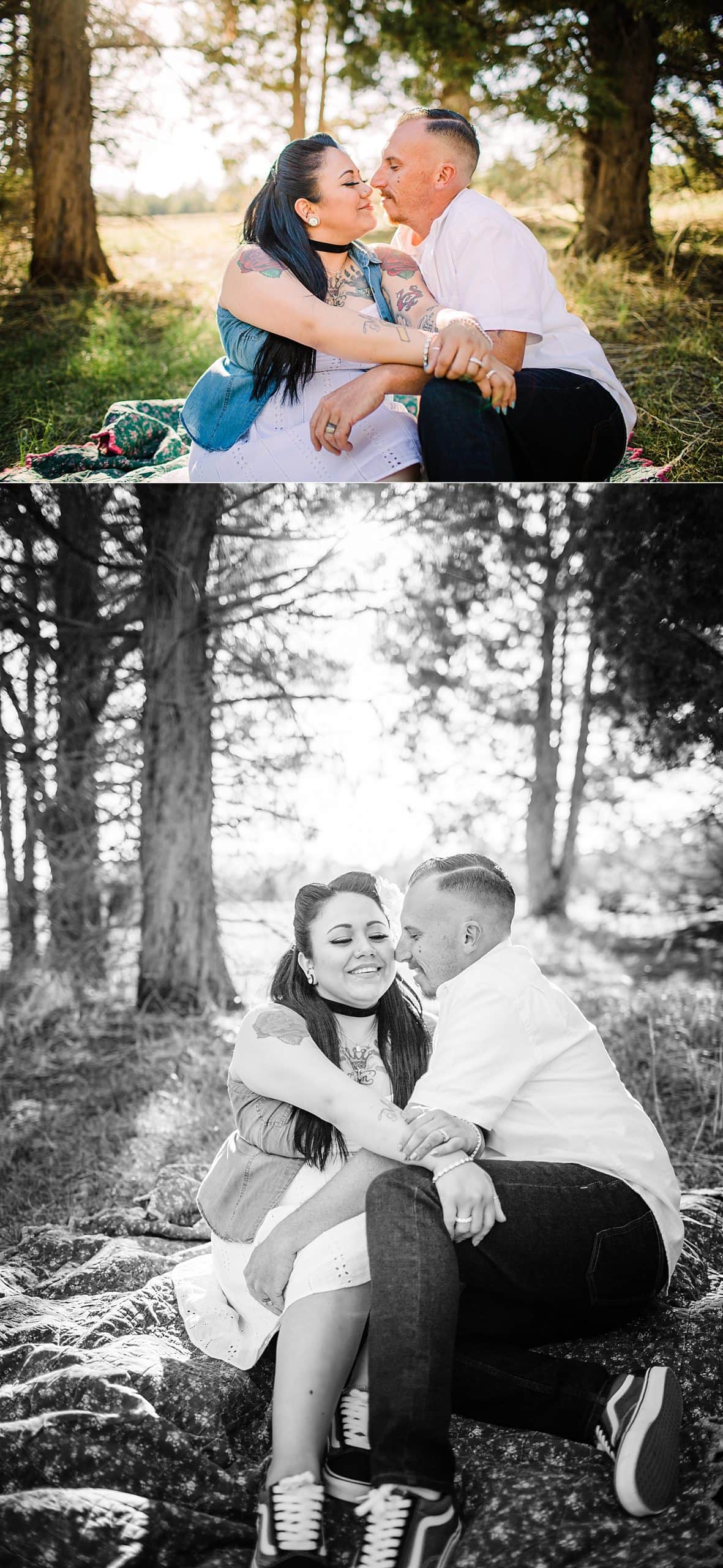 Fast forward a few years and the planning officially began for the perfect wedding day they always wanted. Ten years ago Nathan and Cynthia eloped at the courthouse and her sister threw her a party on New Year's Day. Well for New Year's Day they are renewing their vows! There is even going to be a carriage (but no horses because they freak her out)!
Now I love vow renewals. There is something about a couple who has grown together and built something deeper over the years that can really be something beautiful. After ten years of living, loving, and raising kids together they were ready to have the big wedding they never got to.
We made sure to include an engagement session, to give them the full wedding experience. Usually it also helps to get to know me as their photographer and have a fun adventure full of laughter. Since they already knew me we were able to jump straight into having ourselves a blast at their Juniper Point Big Bear engagement!
In the last year Cynthia has had surgery after surgery for numerous health concerns. To celebrate her birthday after a challenging year, they planned a family trip to the mountains. Since this was something special (and we happened to find a free date I was available despite a crazy wedding season), we planned their spring big bear lake engagement session for the day after her birthday! Check out another Big Bear engagement session here!