A Balboa Park San Diego Elopement on 2/2 (fun date am I right?!)
This was pretty special. Victoria told me about meeting Joey in pretty smooth kind of way. Joey was judging a work competition that she was entered in. He came up to her later to tell her how well she had done but mentioned that he was also distracted by how beautiful she was.
Well done Joey. It worked because that beauty is now your wife.
Victoria is sweet and so fun to be around and the few encounters I've had with Joey have shown him to be kind and funny. When she told me they were officially dating, it seemed like a really amazing match. In her words, being with him was so different than anyone else she dated. It was pretty apparent from the start that they had found someone special.
About a year after meeting, Joey went with Victoria to Russia to visit her parents. I had a feeling so I was stalking her instagram stories like the creeper that I am. All of these beautiful places and incredible food posts and then finally there it was! The ring!
Joey had an entire plan to take Victoria iceskating and proposing during this perfect day. Victoria ruined it a bit by getting sick…but I think they'd both agree that the outcome of the day was still perfect.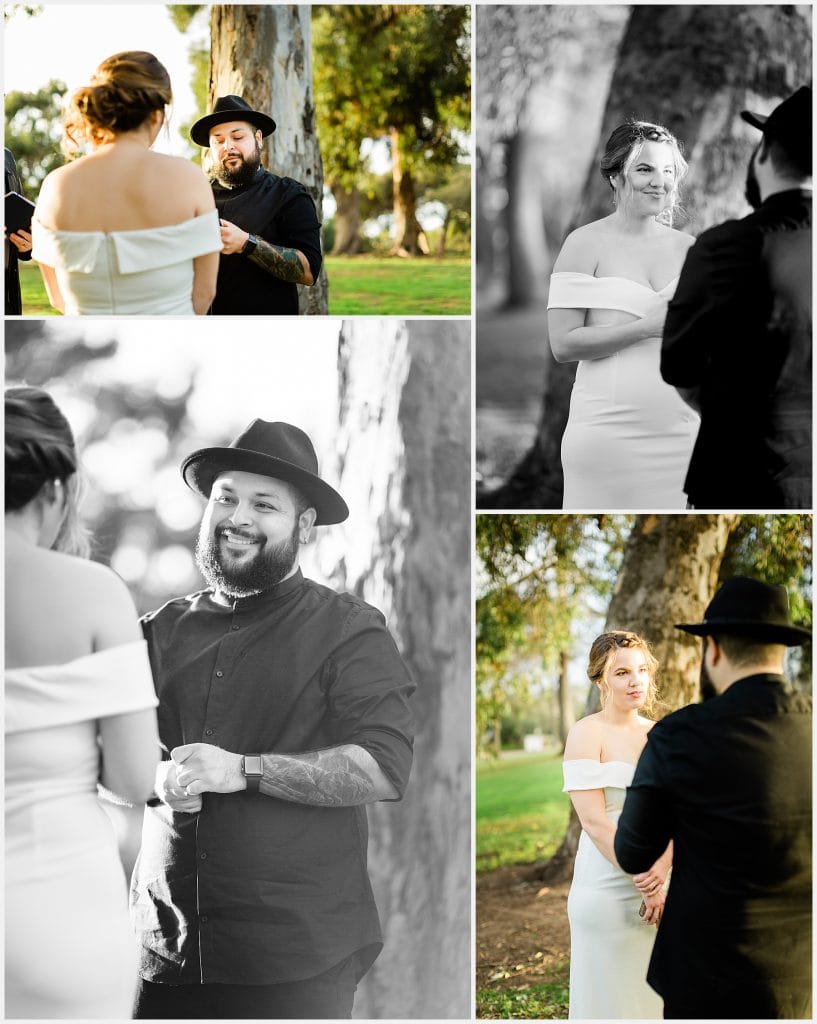 Since months before Victoria and I had an entire discussion on our mutual affinity for eloping in lieu of a big wedding, there was no surprise over their decision to elope. It came together perfectly. They picked that fun palindrome date (it's the same backwards as it is forwards) which just happened to be the day of the Super Bowl (hello empty park). A beautiful dress, an officiant, and the photographer adjusting some travel plans and BAM. The perfect Balboa Park San Diego elopement for the loveliest couple.
Head on over to check out this Dana Point Elopement and check out this Balboa Park proposal!