For this mountain engagement in Running Springs, I met up with Rose and Daniel and took them to a secret little spot. Since they have a mountain wedding at Saint Richards Episcopal Church in Sky Forest, we figured a mountain engagement would be the perfect plan! Plus it was about a thousand degrees everywhere else except the mountains so win win.
If you've been around for a bit, then you know that I grew up on the mountain and LOVE mountain weddings and engagements. I know alllllll the amazing spots! Which is everywhere on the mountain let's be real because it all looks like this…
Rose and Daniel are a couple that was never supposed to happen. Five years ago, they were friends that weren't looking for anything serious. Then it turned into more than friends (wink wink). Eventually they fell in love because they were best friends and inseparable! To add to this, neither of them are marriage people. Being together was enough for them. As they quarantined together they realized that if they were to get married, it would be to each other.
Now I can't say enough how much I ADORE these two. They're musically inclined (both music teachers) and have a fun flair for the dramatic. As with all my super hilarious couples, I had to include many outtakes in their gallery to make them laugh even more than my usual antics during the session. I love fun couples because they don't bat an eye about how ridiculous I am.
Also they told me that they're giant Maine Coon cat who is their best friend. I used to have one myself so talking about how affectionate and LOUD they were made me so happy. Seriously if you've had a cat that's part Maine Coon then you'll know. That yowl can be heard from the street.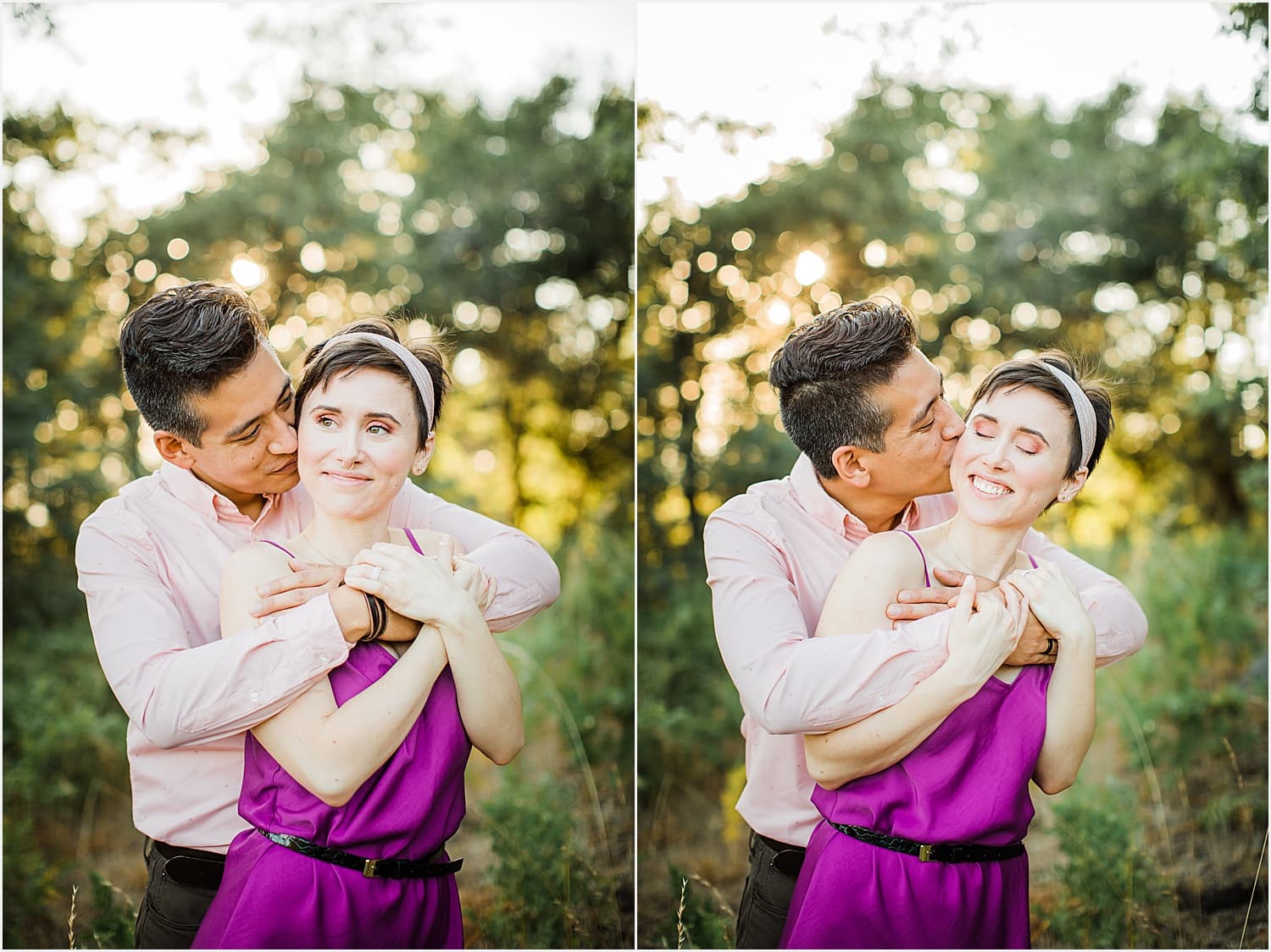 I hope you loved this Running Springs summer mountain engagement and don't forget to check their epic mountain wedding too!