You're in for a foggy treat with this Chino Hills Grand Ave Park engagement! OH MY GOODNESS. I've known Bea for over a decade and haven't seen her for years but have stayed in close contact over social media. When her and Peter started planning their wedding we had many messages helping with the venue shopping process (I have a blog allllllll about it).
With the rise of elopements and micro weddings, Peter and Bea have pivoted. They'll be having an intimate wedding in a few months and I knew that an engagement session would be in order. She's been such a support for so many years of my work and it was an experience I wanted her to still have. We decided on a sunrise engagement to avoid the heat and crowds and they picked the location as it was the park where Peter proposed.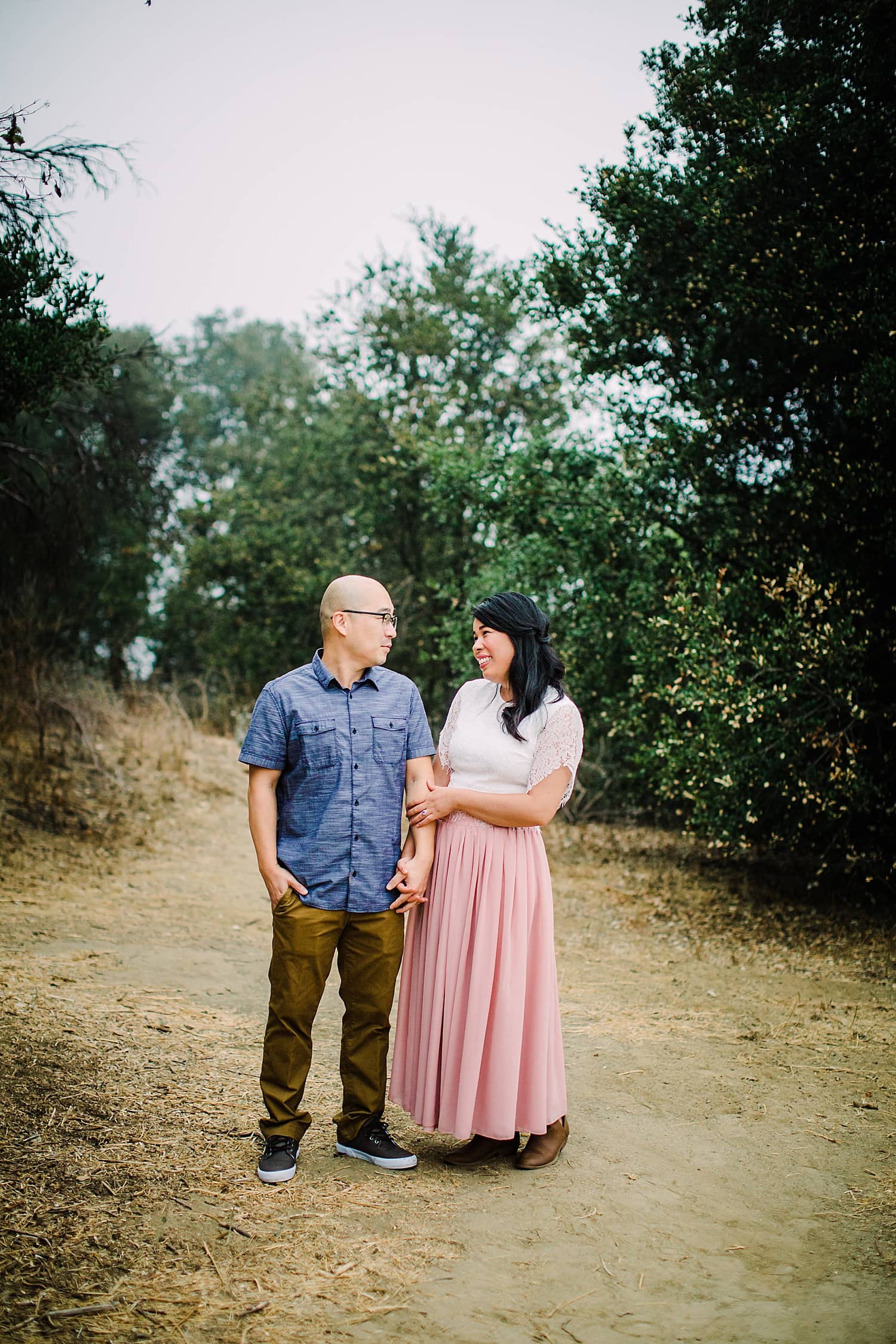 The morning arrived and I drove an hour in the dark to our Chino Hills Grand Ave Park engagement. The closer I got to our meeting spot the foggier it got! We waited for the sun to come up a bit as the fog made it a tad darker than we expected as I reassured them that the sun would burn it all off in no time. Well I lied because it only got foggier and we soon realized that this was going to be something really special. Sure a sunrise in greenery would have been fun but you couldn't plan a foggy engagement with golden hills even if you tried.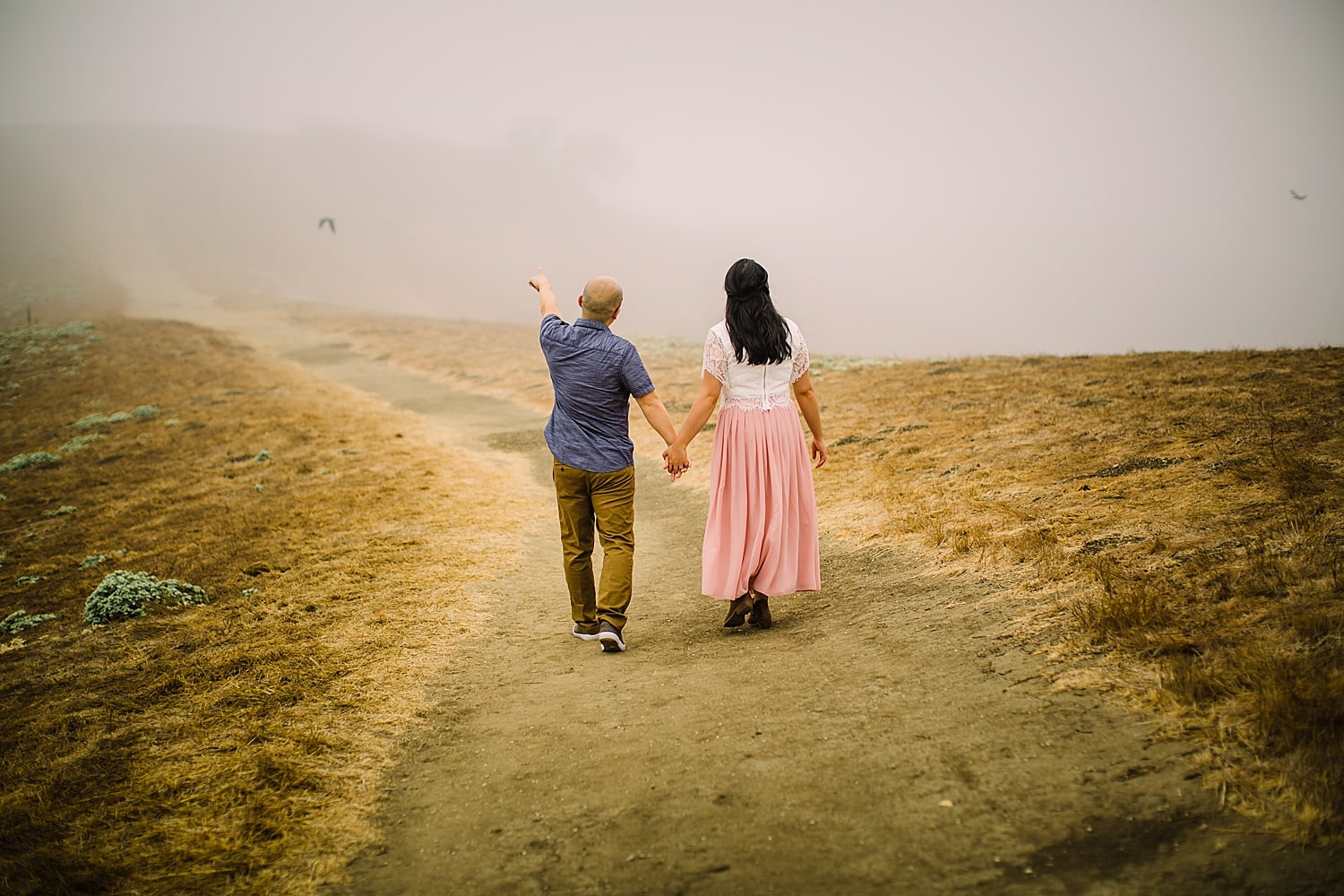 We rounded out our Chino Hills Grand Ave Park engagement with Terrace Park just minutes away. Peter and Bea literally changed into their second outfit and I found us a colorful patch of flowers right off the side of the road by a whole bunch of houses (can't tell can you?). The rest is magic.