As a mountain girl I might be biased, but an elegant summer wedding at The Lake Arrowhead Resort in the mountains is nothing short of perfection!! Mountain weddings always have such a special place in my heart and so does this adorable couple.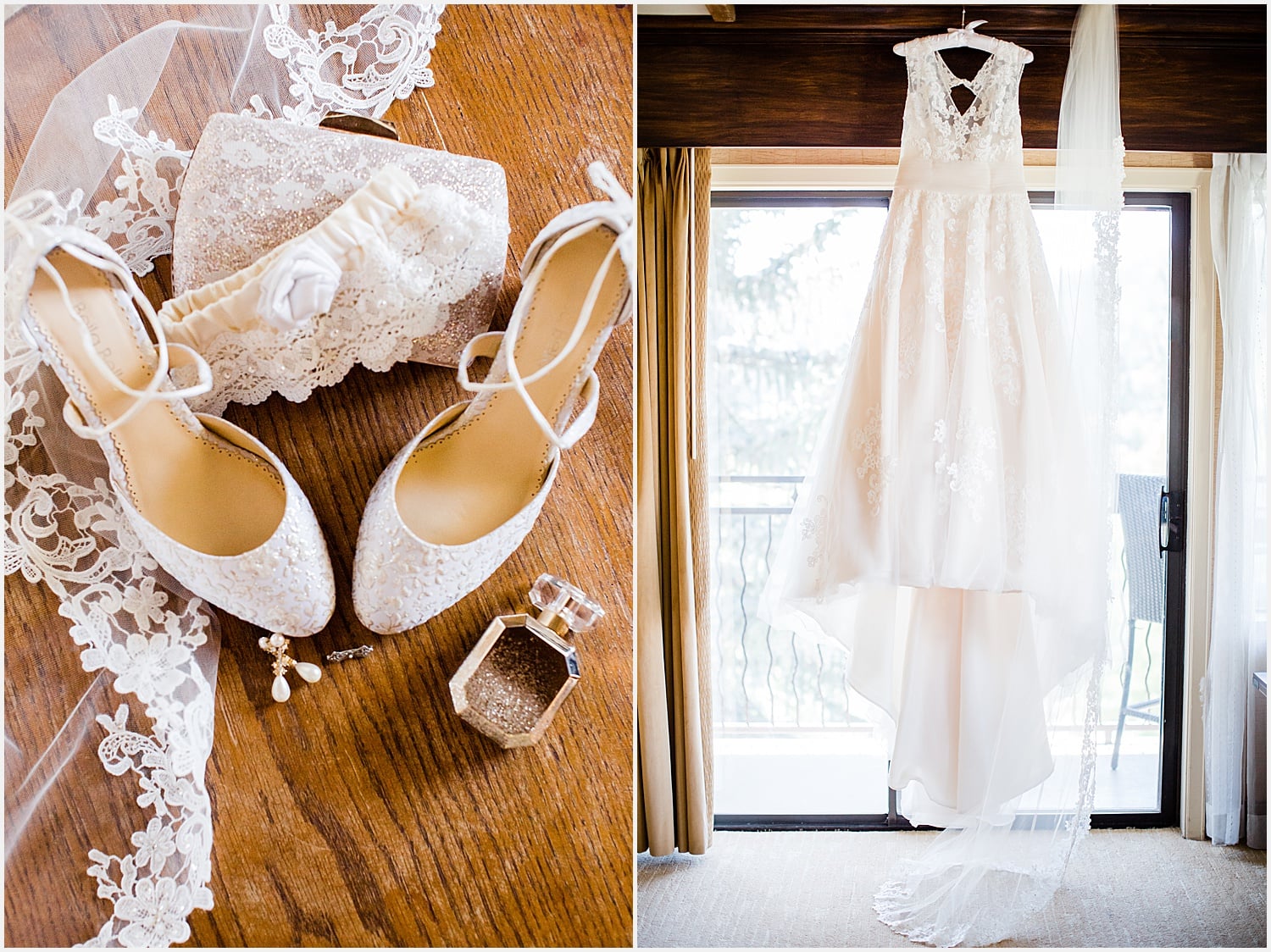 During all of the hustle and bustle of the getting ready, Ashley was surprised with some unexpected friends. Just before we got her into her dress, I stole Ashley away for a quiet moment where she could open the present and read her note from Conrad. Included in the letter, was a poem that Conrad had written for her. As I was with Ashely, my second was with Conrad as the guys did fun things like request photos in the bathtub…and the back of a truck.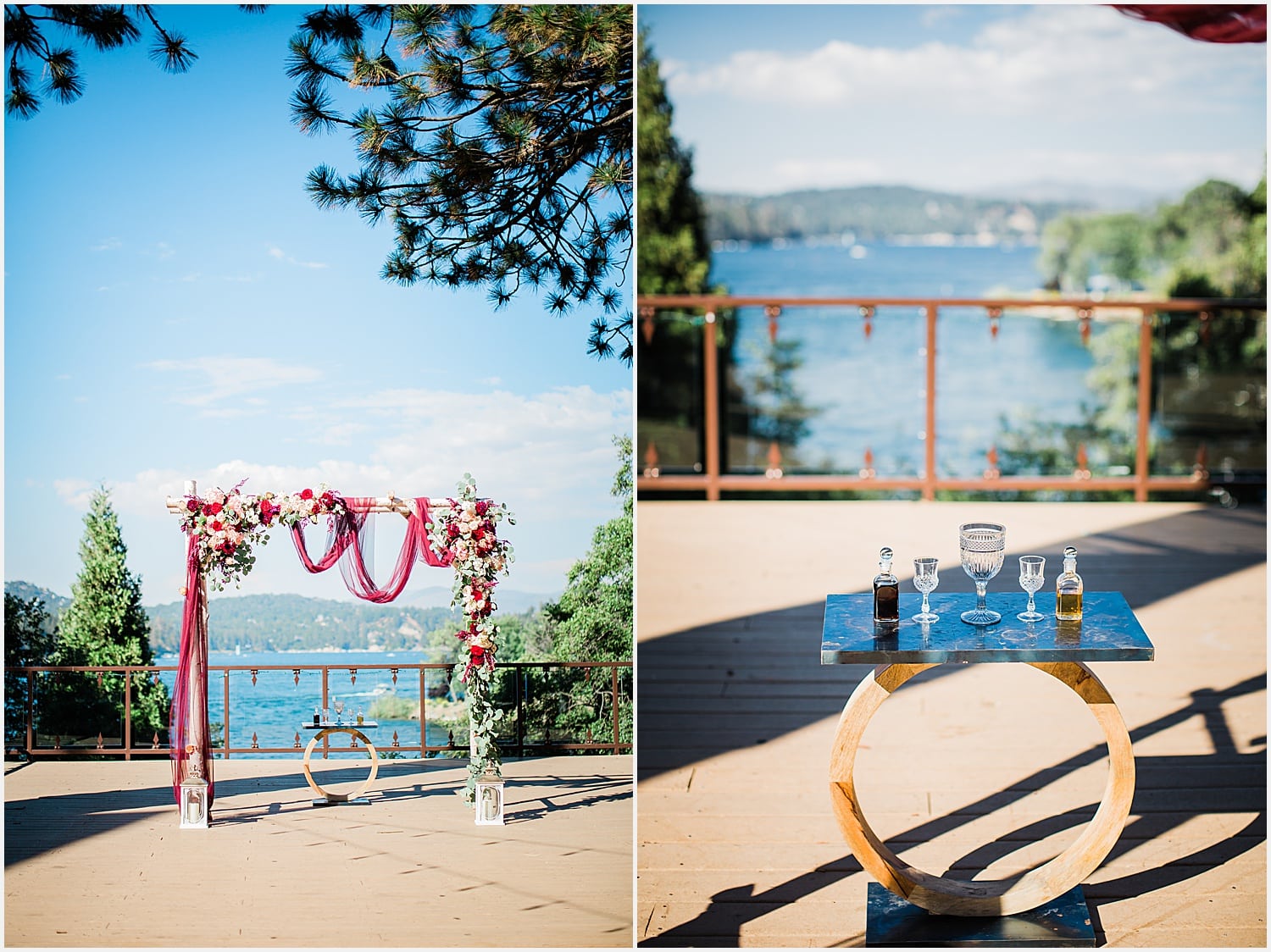 The ceremony at the Resort looked out over Lake Arrowhead and everyone out on their boats enjoying the beautiful weather. It was truly the most stunning backdrop. Conrad escorted his moms up the aisle and Ashley walked out of doors that her parents had built just for the day.
I met Conrad and Ashley for the first time at their sunrise engagement session. I fit them in on a double wedding weekend and while she was out on leave from the Air Force and flying back out to Texas later in the day. Check out their engagement session (and Conrad's epic poker face) here!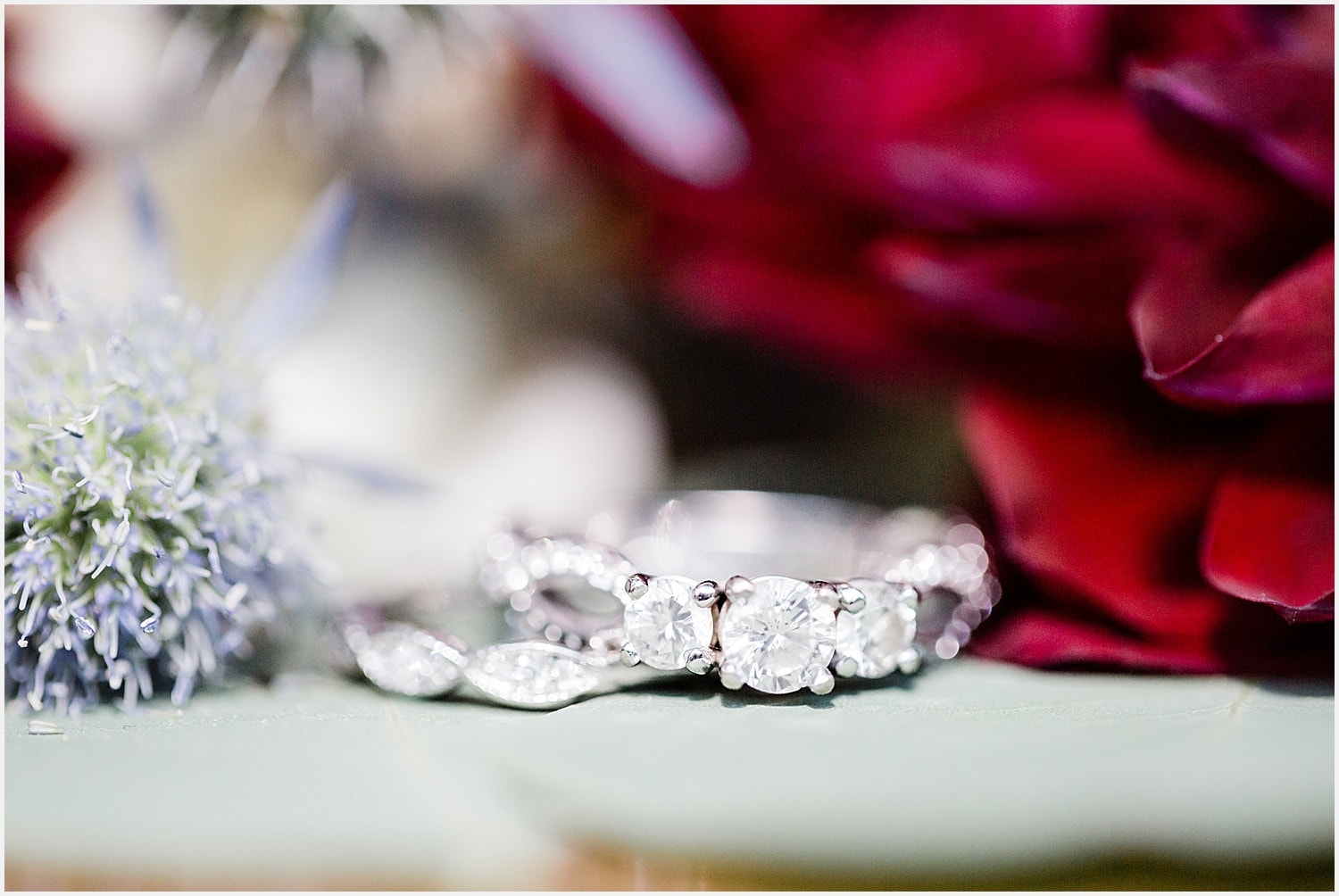 The after dinner reception had sliders and the tastiest dessert table! My favorite part of the night was the Greek dancing! I've never experienced a Greek money dance and let me just say that it made all other money dances look downright boring! Conrad performed his own groom's dance that included one armed push ups and picking up shots with his mouth.
This elegant summer wedding at the Lake Arrowhead Resort was kind of epic!!
Wedding Venue – Lake Arrowhead Resort
DJ – DJ Clay
Flowers – Fleuris Flowers Studio
Cake – Niki's Custom Cakes