Time for this fun fall wedding at The Hacienda! The Hacienda is a sweet, hidden gem of a venue. It's a historic spot tucked away and set apart from the rest of the world. Once inside, you'd never know that the hustle and bustle was happening just outside. With lush greenery and brightly colored tiles, stained glass, and beautiful little nooks everywhere you look, there is something truly special about this little venue.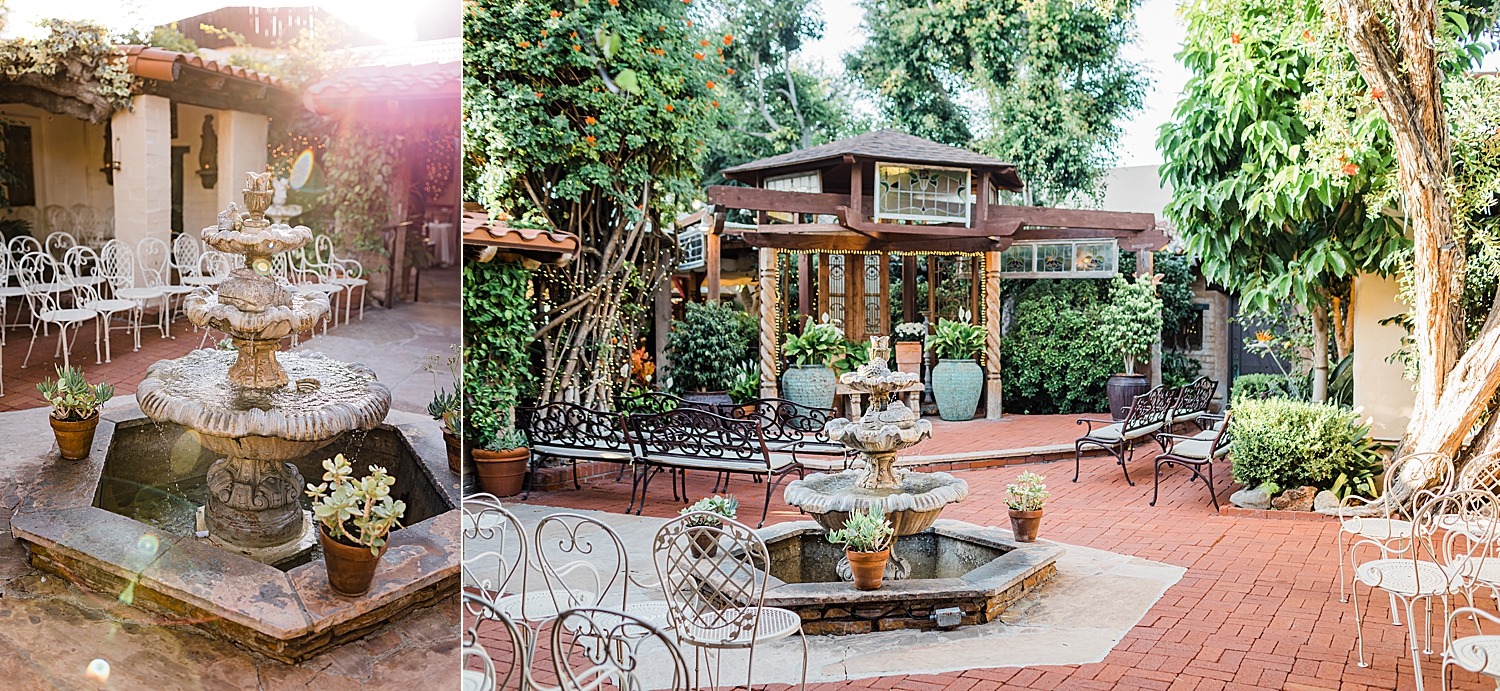 Craig and Mara met while she was on vacation in Alaska with her father. While on a train, she caught the eye of the handsome train conductor who was immediately taken with her beautiful blue eyes. In a sly move, taking a photograph on one of their phones and sending it to the other meant that they now had each other's phone number. Mara mentioned that if he were ever in her area…well within a month he was. A partially long distance relationship started as Craig spent six months a year in Alaska.
With the Alaska train meet cute, they included many travel and train aspects to their wedding. Each table was named after a train route, including their own sweetheart table named after the one they met on. Little suitcases, luggage tags, and railroad train tickets were part of the day and their cake topper had a train!
This fall wedding at the hacienda had the sweetest sunset ceremony officiated by Mara's brother and sister in law included an emotional ring ceremony with Craig's son and daughter and his daughter singing to the tearful guests. With a focus on time spent with their friends and families, we spent only a few moments with romantic night photos. The rest of the night was spent dancing the night away. In fact the dance floor was led by the kids and the adults followed suit.
Check out another Orange County wedding!
Vendor love! Venue: The Hacienda; Wedding cake: Tasteful Cake; Diamond DJs; Videographer: David Bauers