We're back again with these two cuties and their Downtown Fullerton sunrise engagement! Fueled by the massive iced coffee I inhaled on my pre-dawn drive, I met up with Scarlett and Joshua in a dark parking lot not far from the historic Villa Del Sol where they would be getting married later in the year. We chatted and joked as we walked to their wedding venue and the sun started to make its appearance.
When Scarlett inquired, she told me that she already loved my personality and felt so comfortable with me that she could share the story of the first time she farted in front of Joshua. If that isn't the level of ease you're looking for in your relationship with your wedding photographer then I don't know what is! The two of them met through a church project and a coffee date turned into a lunch date turned into a real date! As they started talking about marriage, Scarlett joked that Joshua could propose in front of her apartment for all she cared…so that is exactly what he did!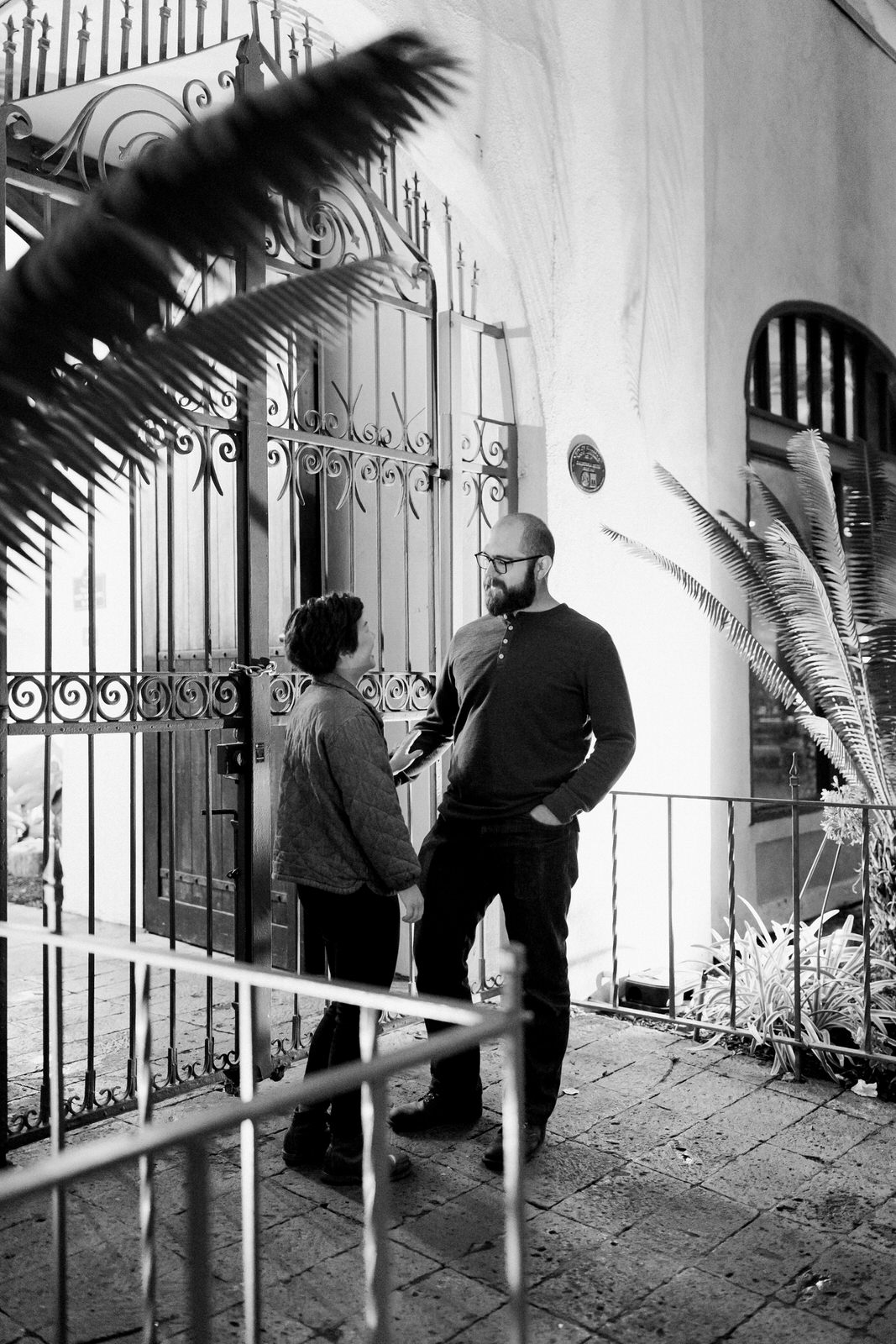 After all of our Downtown Fullerton sunrise engagement adventures, we knew it was time for more coffee! Thankfully our next stop was Golden State Coffee Roasters in Placentia. Let me tell you that these two know their coffee and that only makes me love them even more! This coffee spot is definitely worth checking out if you're in the area…and if you're there when they first open it's even a pretty amazing spot for engagement photos! We had such a great time laughing and being the utter goofballs that we are and it felt like we had known each other for years instead of only an hour!
Keep an eye out for their wedding and until then check out this Downtown Redlands sunrise engagement!