E & E's sister reached out to me from Canada for this Redlands spring engagement under the guise of it being a graduation session. But there was so much more meaning behind this session. Graduating medical school was a big accomplishment that needed celebrating but was overshadowed with a cancer diagnosis. With all of this awaiting them and treatment right around the corner, E & E decided to elope.
As with many things in life, often the celebrations get put to the side while navigating bigger things. That was the case for these two. When E's sister found me, she told me that she wanted to gift the two of them with an engagement session under the guise of a graduation session. She wanted to have something special mark an occasion that might get overlooked while juggling big life things like medical school and a cancer diagnosis and treatment.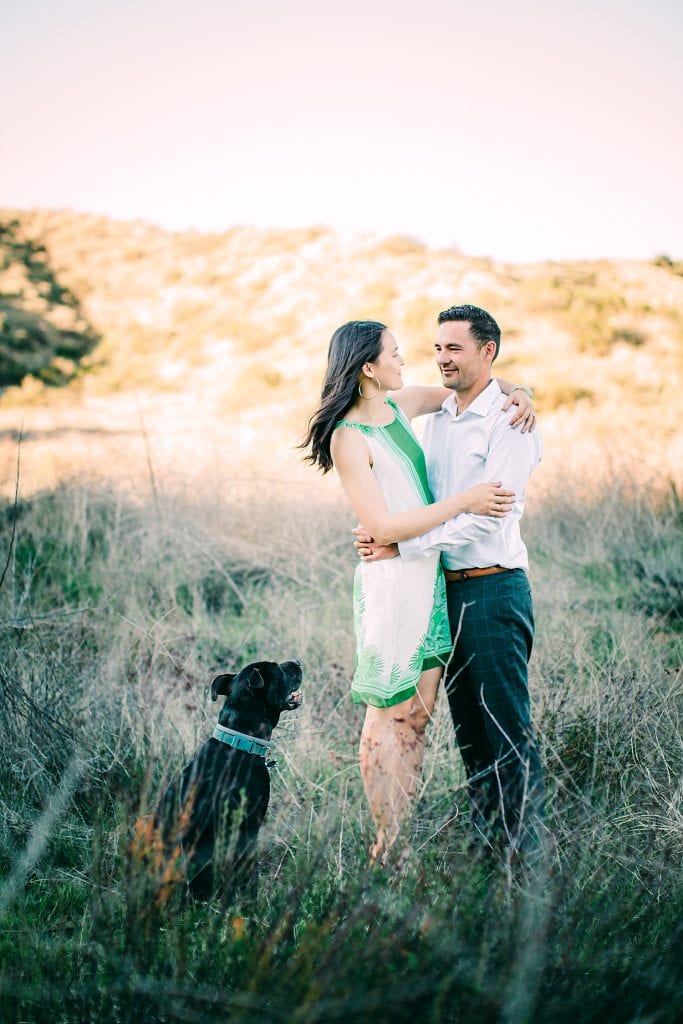 Even with these heavy topics being the catalyst for their engagement, E & E are silly and hilarious and let that shine. I took them to local park for their Redlands spring engagement and they brought their pup to join in on the fun. We took the obligatory photos in E's cap and gown before we adventured out, laughing the entire time. With as much fun as the three of us had, I think their puppy was one living his best life in those open fields.
If you loved this engagement, check out another Redlands engagement!