If there was ever a venue made for a season it's this Christmas wedding at the Mitten Building in Redlands. The Mitten Building is a historical building built in 1890 and is one of many historical gems around Redlands that are now available as a wedding venue. Check out another historical piece of Redlands with this Kimberly Crest wedding!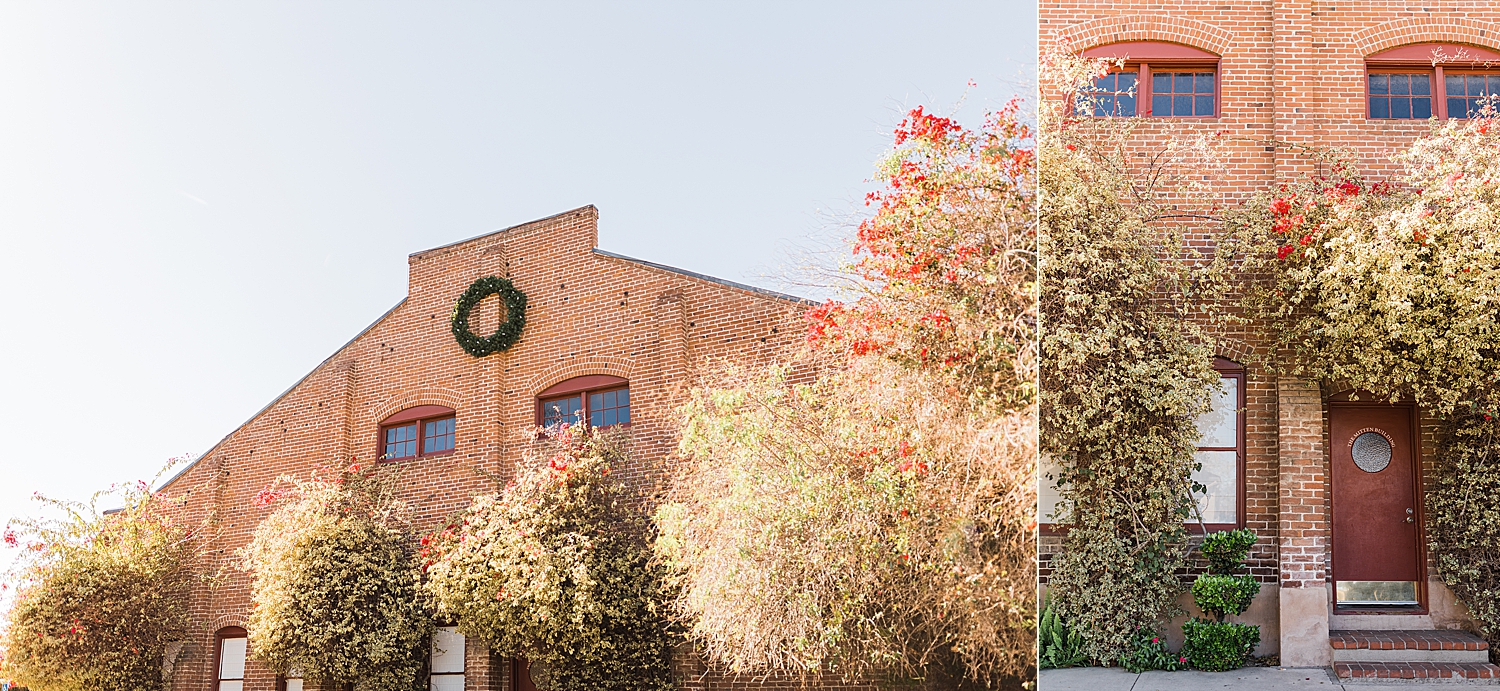 With the mix of brick and reclaimed wood, adding Christmas trees and garlands streaming from the chandeliers easily made this the Christmas wedding Jessica and Anthony's dreams. Jessica is obsessed with penguins and they were featured throughout the wedding seamlessly in the winter wonderland vibe. Her dress and their daughter's flower crowns fully brought to life this feeling of snowy magic (if you didn't look outside at the palm trees that is). The chilly morning topped off the mood of the season as their family and friends starting trickling in to wait among the twinkling lights and flickering candles.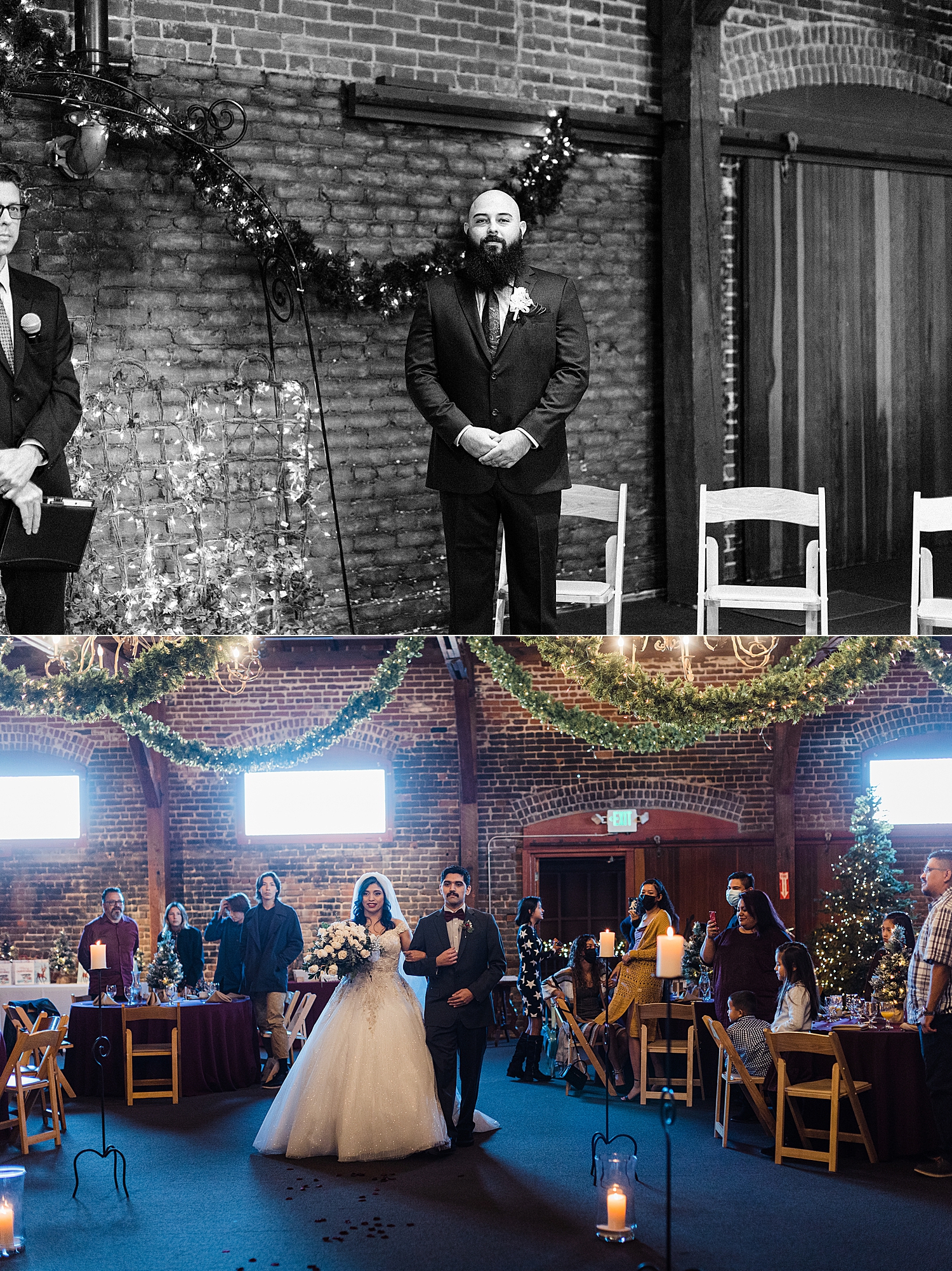 All of their kids were in the wedding party and the ceremony included an Irish hand fasting. Immediately following the I do's and first kiss, Anthony and Jessica shared their first dance while his daughter sang for them. Her daughter gave a tearful speech as the maid of honor while her twin son's comforted first his daughter and then their sister. The tears continued to pour as the traditional father daughter dance also included Anthony dancing with his daughter.
With time to mingle and dance with their friends and family as brunch was served. They ended the afternoon of their Christmas wedding at the Mitten Building in Redlands on the romantic note of a final last dance with just the two of them as everyone bundled back up to head out into the not rather mild but California December.