Today you're in a good time with this Joshua Tree fall engagement! One of the great things about California is the access to the mountains, desert, and ocean all within a few hours drive. Since these two are getting married in the desert, it seemed only fitting to adventure into one of our favorite places for their engagement session! Joshua Tree is an incredible national park and home to stretches of untouched land filled with these amazing, twisty trees.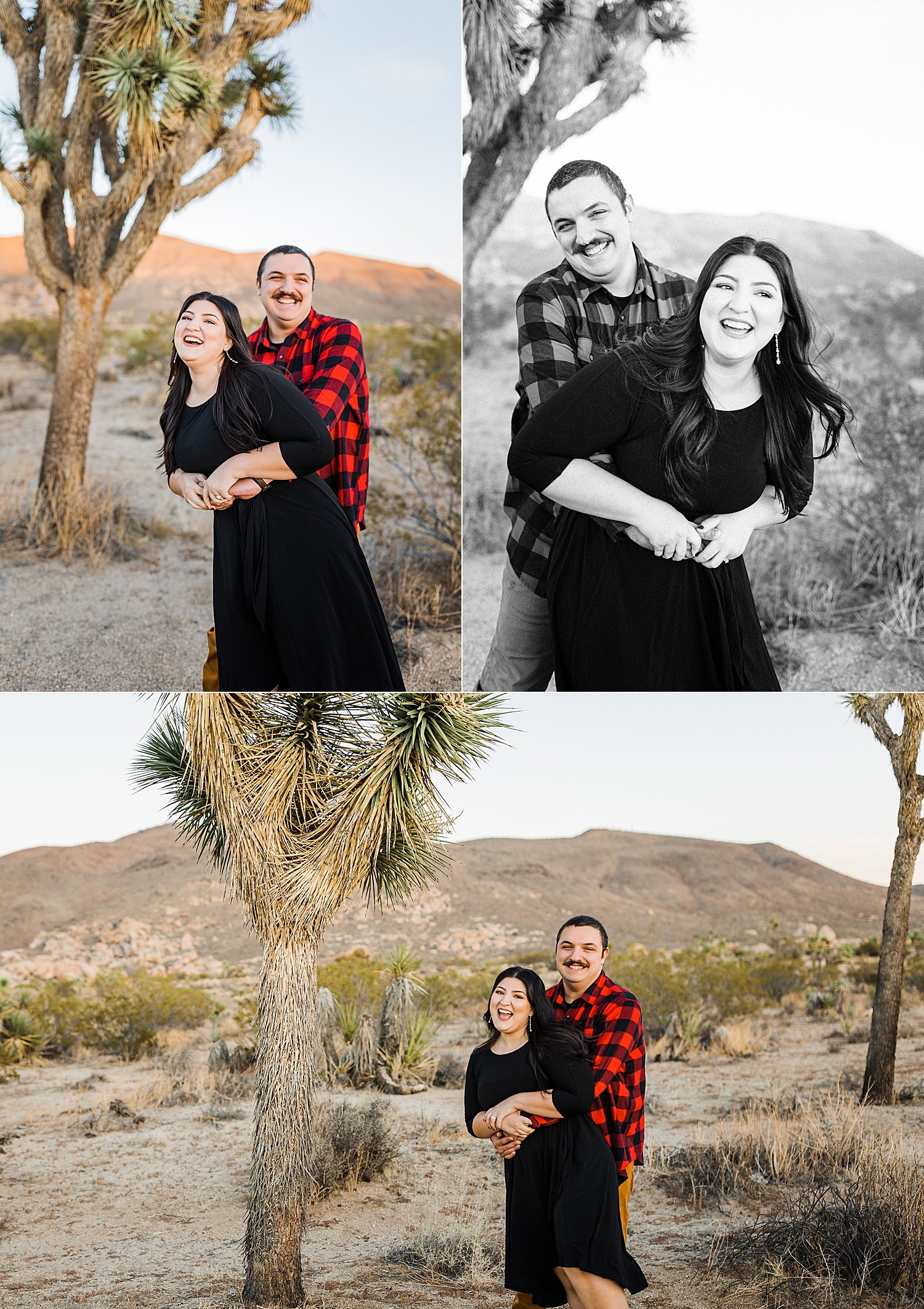 Aaron and America met through friends while she was in college. While she thought he was nice, she didn't think much else. Aaron on the other hand was secretly smitten though it would take another five years for him to get his in. America was complaining about a boy when he leaned in to share his opinion. "He's just wasting your time" and she realized he was right. Aaron is a smart man. Later on they hung out, and America didn't realize it until the very end that it was actually a date. As the realization hit her, Aaron kissed her for the first time. A voracious reader herself, when Aaron went into his favorite books in different genres of literature, she knew it was all over for her. This was the man of her dreams and Aaron's patience finally paid off.
I first met Aaron and America when she was in another desert wedding I photographed (check that out here)! After Aaron pulled off his surprise proposal, America knew I was the photographer for them. While we were throwing around ideas for their engagement session, we really leaned towards a desert setting. California finally decided to cool off enough for their Joshua Tree fall engagement photos!