This winter wedding at Hidden Oaks Retreat holds a special spot in my heart! Back when M was in high school, I had done a few sessions for her family, including her high school senior photos. During her senior session, I saved her from a lady bug and I remember her telling me about the boy she'd started dating. Fast forward many years later and their young love had reconnected.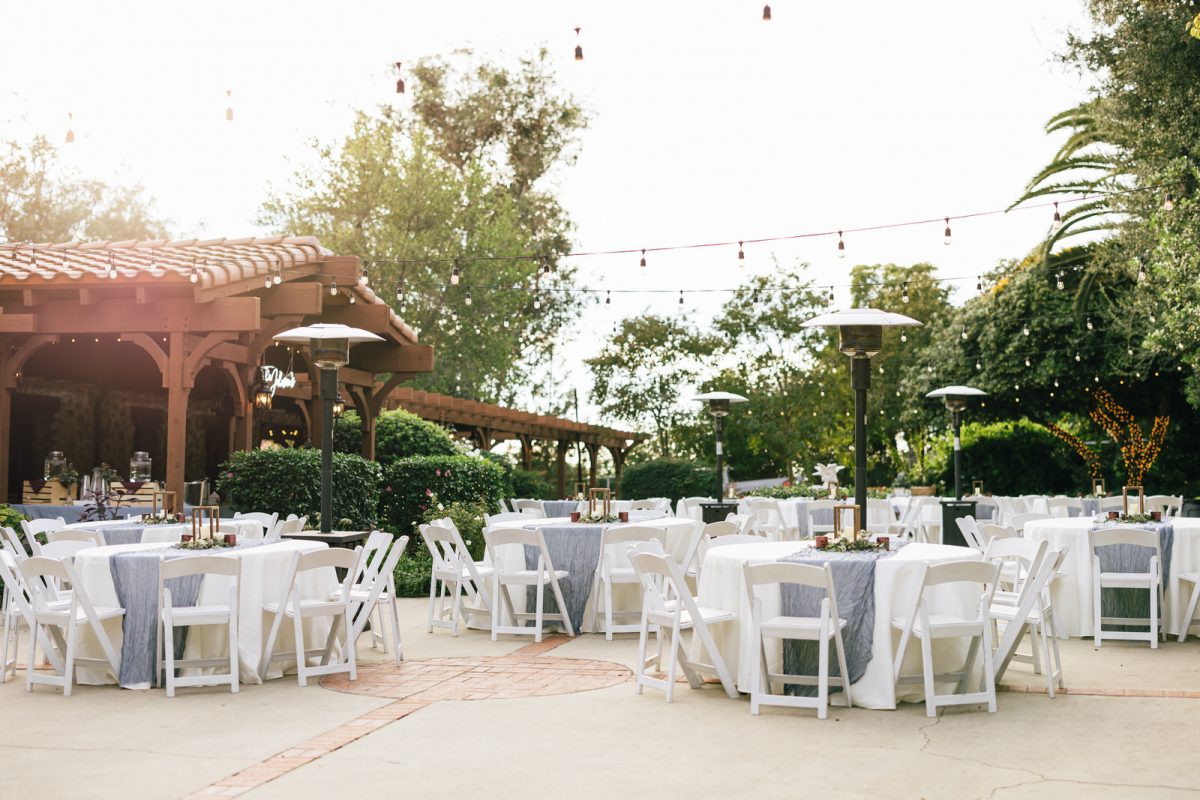 Hidden Oaks Retreat is a delightful venue tucked inside Rancho Cucamonga at the base of the San Gabriel mountains. With a historic stone building and a 250 year old oak tree on the property as well as tons of trees, there is a surprising serenity you wouldn't expect to find so close to the freeway and neighborhoods. The multitude of trees around the venue give a feeling of stillness you can find only in nature.
Being the oldest and only girl with three younger brothers, we set time aside for an emotional first look with M's dad. She barely had time to recover before another emotional first look with B. You know it's going to be a heartfelt day when the groom is crying even before he sees his bride! M's three brothers were the flower dudes (and the hit of the wedding!) B's dad officiated the wedding with lots of love and laughter. Including a funny moment where the communion setup had gone missing (a guest thought it was trash and decided to be helpful and clean up). Communion ended up being wine and a donut and the three of them chuckled their way through it. And M's aunt (an incredible florist and a mutual friend of mine) flew in from Texas and poured her heart and soul into the insane florals.
M and B are goofy and fun-loving. They could barely keep a serious face through their wedding or portraits. So when the time came to eat and celebrate, they didn't waste any time getting into party mode! The taco truck, coffee bar, and donut wall speaks to their love of fun.
If you love an expected historic venue like this winter wedding at Hidden Oaks Retreat, check out this Kimberly Crest wedding! Vendor love! Venue: Hidden Oaks Retreat, Catering: Lua's Taco Catering, Dj: All the Best Tunes, Hair and Makeup: Karissa Lorrine, Florist: Cari Reed