I loved this Pismo Beach proposal/Ocean Sand Dunes engagement!
So fun story about these two, we hit it off so much during their wedding consult that they snuck back in minutes later to tell me they'd like me to be their photographer. It was pretty much the sweetest thing ever and I adore them.
They also let me in on a little secret during their consult…they weren't actually engaged! These high school sweethearts always liked the idea of getting married on their anniversary and that just happened to fall on a Saturday this year. One look at a venue and boom the wedding was on!
The morning of their engagement session, as we're all gearing up to make our drives up to the San Luis Obispo area, I get a text message from Tyler telling me he was officially proposing during our session and asked me for ideas. I should be a professional proposal planner because I always have ideas!
The four hour drive that took six hours and me showing up at the wrong Pier Ave made for quite the adventure. Sara changed in the car and did her makeup while stuck in traffic and we all showed up at my wrong spot (that turned out to be stunning) all just as the sun was setting. I ran them through some of my prompts before we lost the light. With my last prompt, I had Tyler tell Sara what was the biggest reason he couldn't wait to marry her. He told her that she was his best friend and she opened her eyes to find him on one knee in the sand!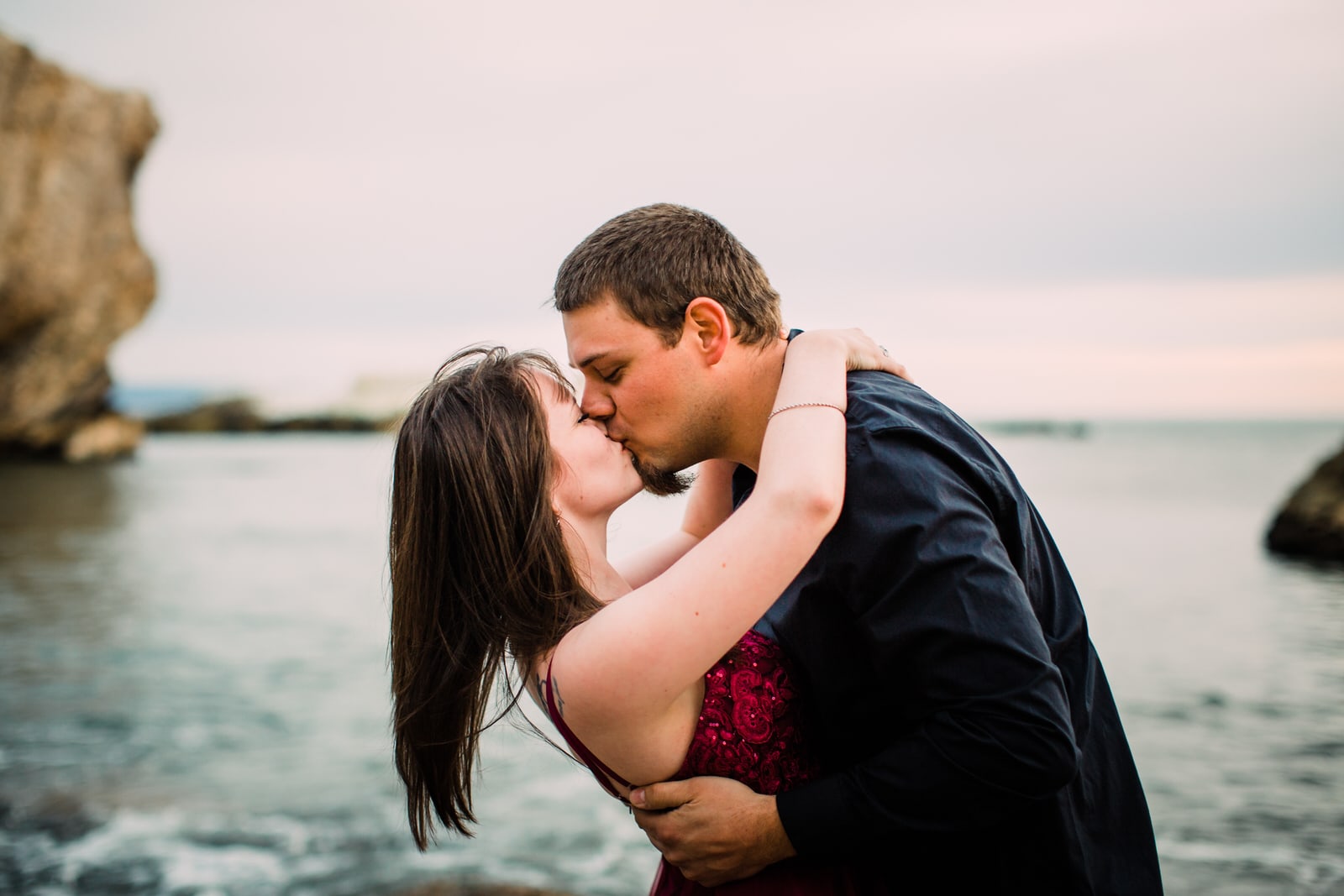 Since we had such an ordeal in traffic, we saved the rest of the Pismo Beach proposal/Ocean Sand Dunes engagement! for the next morning!
If you loved this Pismo Beach engagement turned proposal, check out Tyler and Sarah's wedding on their nine year anniversary at Indian Hills!