Denny and Luce currently live on the mountain and since I'm a mountain girl through and through, they didn't have to do much convincing to get me to agree to this San Moritz Lodge Engagement in Lake Gregory! They bring their puppy here often so it became a special spot. We started out at San Moritz Lodge (check out this awesome wedding there!)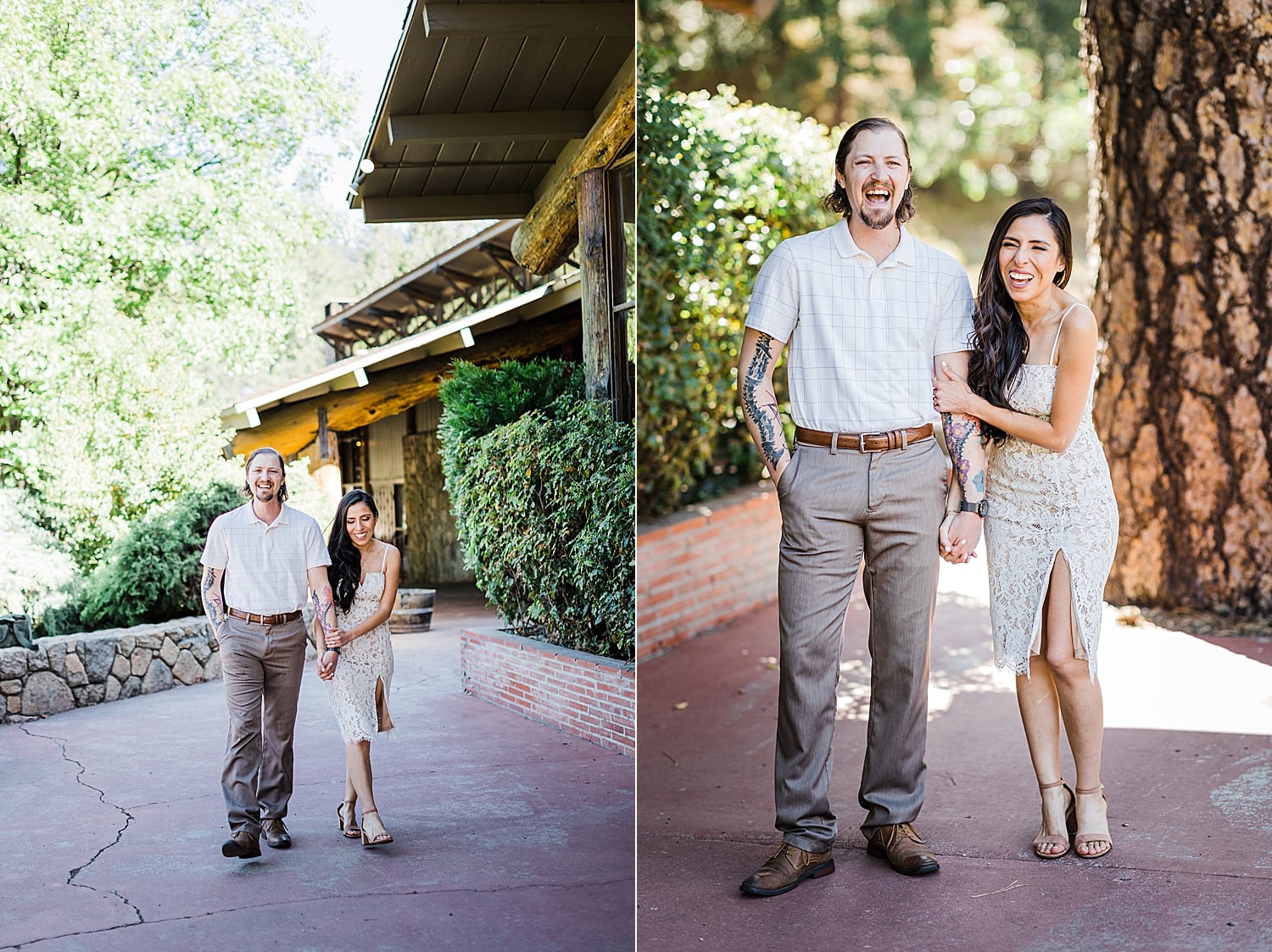 Luce found me through a coworker who's wedding (and maternity and newborn sessions) I had photographed. Denny reached out and we immediately hit it off during our wedding consultation! These two met online and after ghosting Denny for a whole month (he assures me he's not bitter) they finally started talking and immediately fell in love!
They had taken their usual walk with their puppy to scout possible locations but once we got their I took them into all the little nooks I know. This San Moritz Lodge Engagement in Lake Gregory was a rarity as I didn't make them jump into the water at the end like I usually do! As we were heading back, we hit this patch of delicious sunlight. I talked them into climbing up a little hill to sit in the tall grass as I perched precariously on a dead log. It was well worth it!
Check out their Riverside wedding here!