This winter wedding Redlands wedding was so much FUN! I'm sure you all remember Doug and Tammy from their sexy Forest Falls engagement session (if not check it out here!)
Tammy and her family planned this entire wedding. It was FLAWLESS. The details were stunning, the food was delicious, and the bride and groom where impeccable (which we knew they would be).
Doug had his barber show up that morning for them all to have fresh haircuts. I can't stress enough how important the haircuts were. Doug's hair was mentioned in Tammy's vows and the speeches.
Tammy arrived in a low rider with a siren. I don't know if there is a more distinct way to make an entrance! It was effective and emotional. Including a poignant moment in the vows where Doug talked about Tammy's kids and their baby together. My favorite part of the entire day was the post ceremony low rider cruise! It required me to speed all the way downtown and run full speed across the park but it was worth it! And let me tell you that they turned some heads in those beautiful cars!
Afterwards we went back to the venue for some super tasty Mexican food and a whole lot of dancing! They danced all the way through the grand entrance and their romantic first dance turned into a big group dance. The cake cutting included a lot of heckling by their bridal party. I've also never seen a desert table be demolished as quickly as theirs was! It was GONE in minutes.
So take a look at this incredibly unique winter Redlands wedding and all the fun we had! I promise you will love it just as much as I did!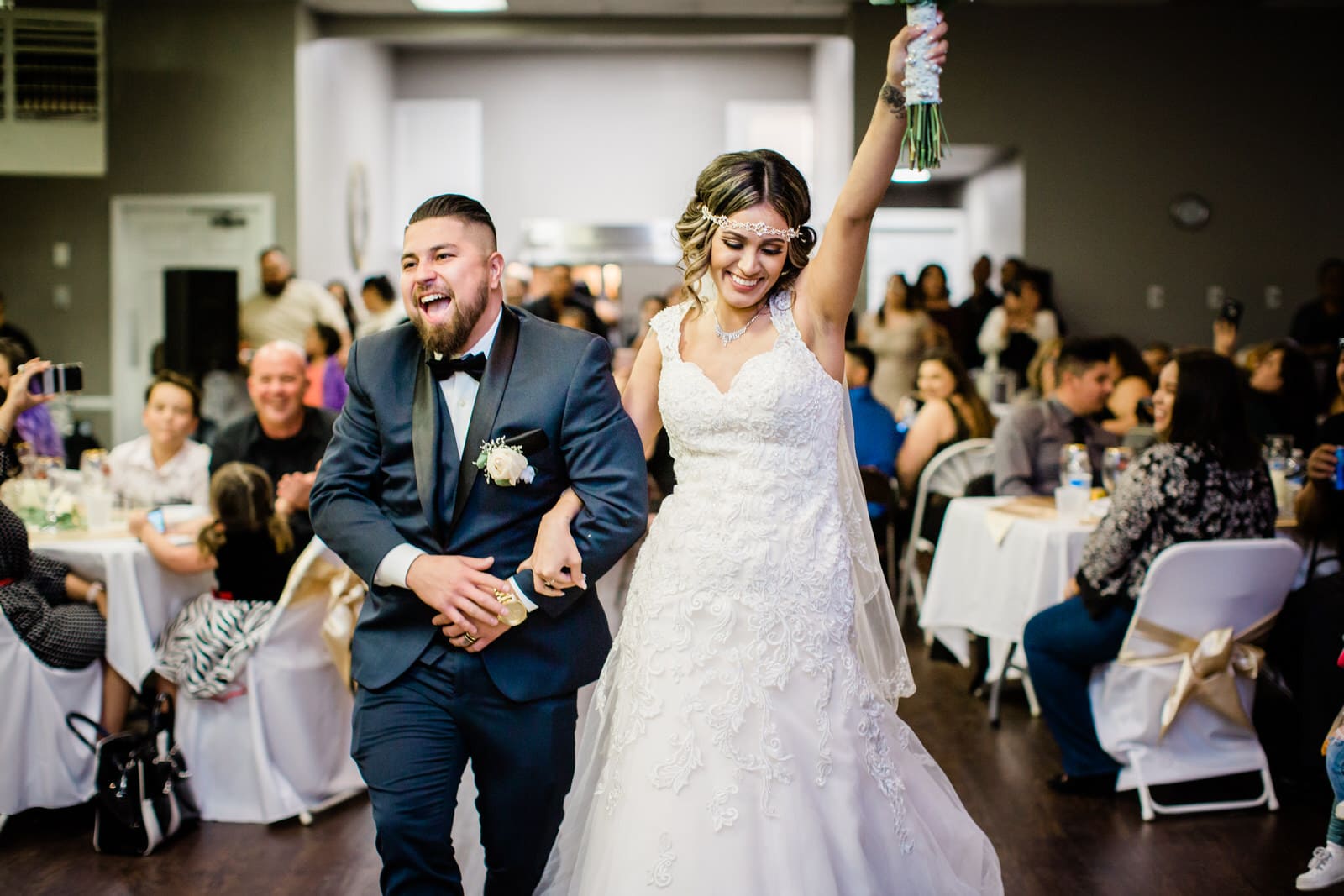 Sweets_by_viri
Dj Gustavo G
Catering : Gustavo and Lorna Gonzalez
Event Coordinator : Yolanda Reyes
Venue : Portuguese American Club