For this Top of the World Laguna Beach engagement I can't help but think about how incredible this year has been.  Each couple, each breathtaking location, and each photograph made has exceeded what were once my wildest dreams.  Now I know that it's only the beginning of something that's been a decade in the making. I can't wait to see what the next decade brings!
So Jamie and Austin! I drove two scenic hours for our consult and immediately (and creepily) wanted to be their new friend. I found their engagement session was no different. When the day came, Jamie stepped out of the car in the first outfit. Let's just say I'm obsessed with her style and am dying to see this wedding dress! (Spoiler alert…I was NOT disappointed!)
I have to say that this session was pure magic.  And I mean MAGIC.  The first location for this Top of the World Laguna Beach engagement was on a hilltop at Laguna Beach called Top of the World park with a few scattered clouds (be still my heart)…but then we made our way down to the beach…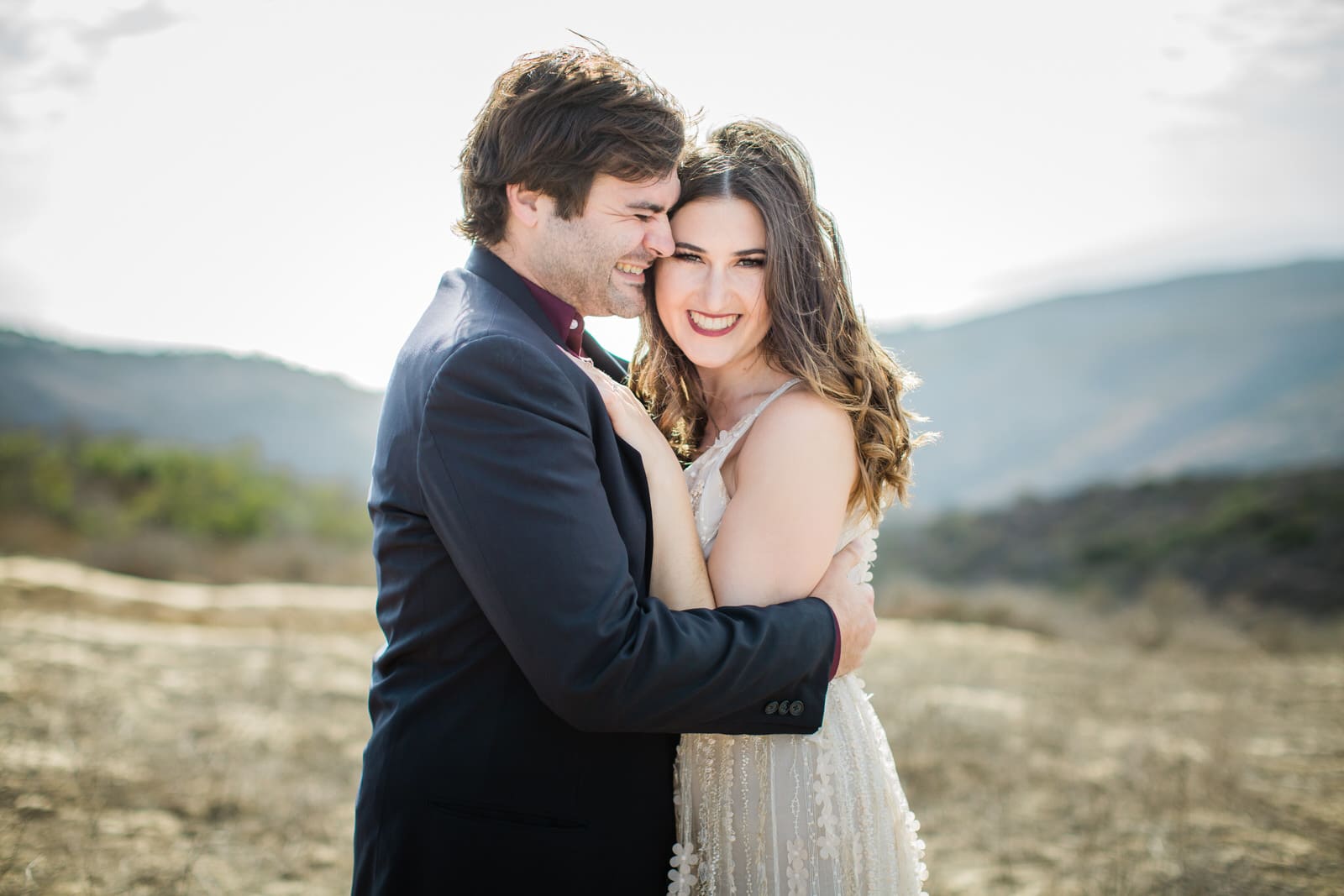 The storm clouds rolled in and the winds picked up just as we made our way down to Laguna Beach.
Jamie changed into a dress that made my jewel tone loving heart downright sing.  Austin is naturally sweet and romantic and Jamie sure learned a thing or two from her modeling days! The sun set right under the clouds and the soft pink reflection was cast on the wet sand.  They frolicked freely in the waves and unknowingly embodied the very heart of my brand and style.
Vibrant, alive, adventurous, pure, and free.
If you like their Top of the World Park Laguna Beach engagement then you'll love their Lake Oak Meadows wedding in Temecula, Ca.