FINALLY we get to this super fun fall Lake Gregory engagement session! We've been talking about this for so long and when the day arrived that it was hard to believe it was finally here! It's so much fun to finally meet a couple in person after spending months getting to know them. I ask a lot about who they are as a couple and about their wedding during the booking process that if we haven't met in person it's like we already know each other.
Alyssa and I have become instagram buddies over the last eight months, laughing over memes and updating each other when their venue got a little too close to comfort to a wild fire. Thankfully their beautiful venue Serendipity remains unscathed and will be waiting for them and their June wedding!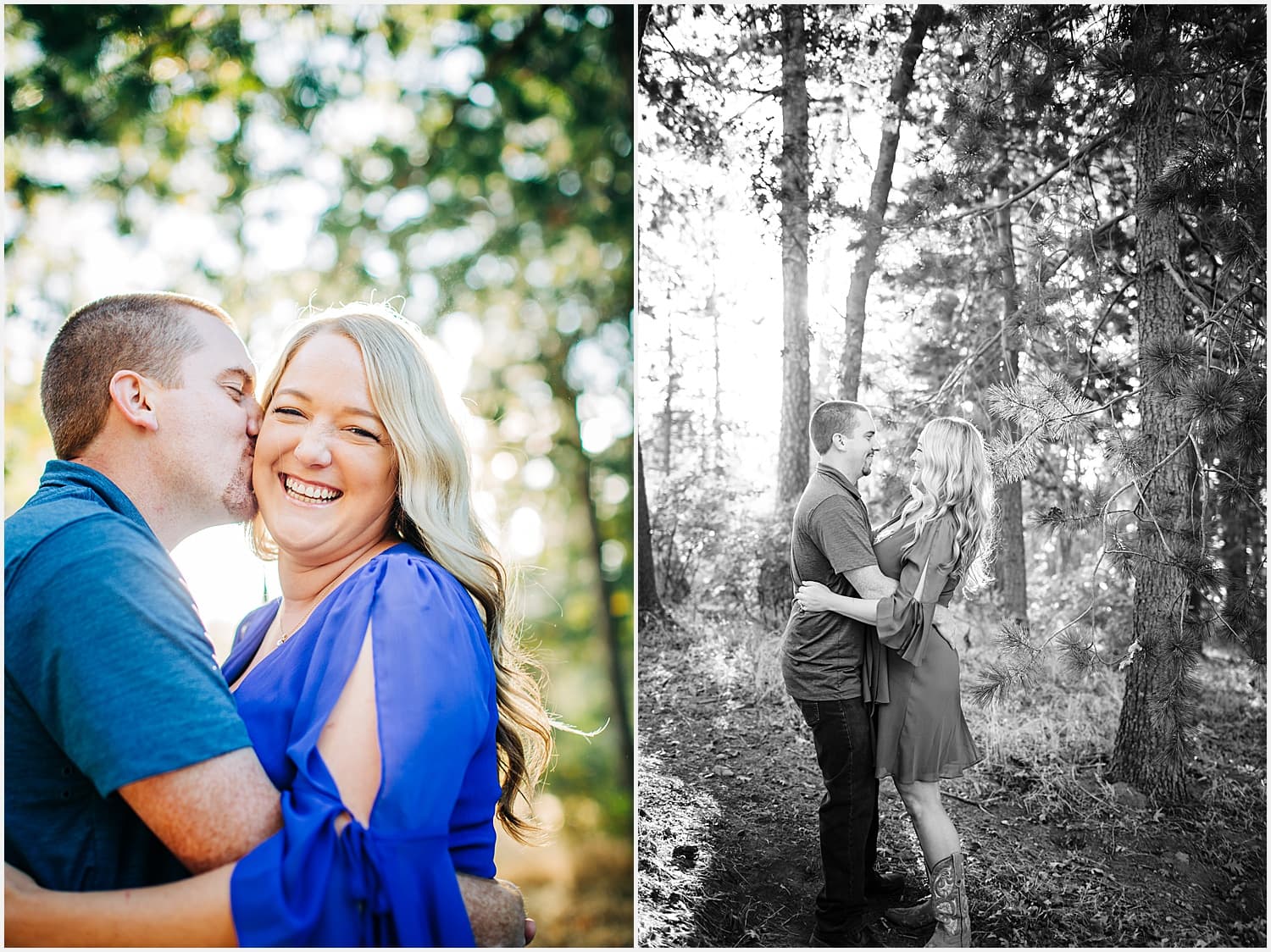 It was during this time that I noticed Alyssa's incredibly unique engagement ring. Quin had proposed with his grandmother's ring! Alyssa told me one of the first things she said was "Is that Nana's ring?!" And trust me it's stunning. To add to the grandmother connections, their wedding date is on her grandma's birthday. I'm a sucker for meaningful details that make a wedding all that more profound.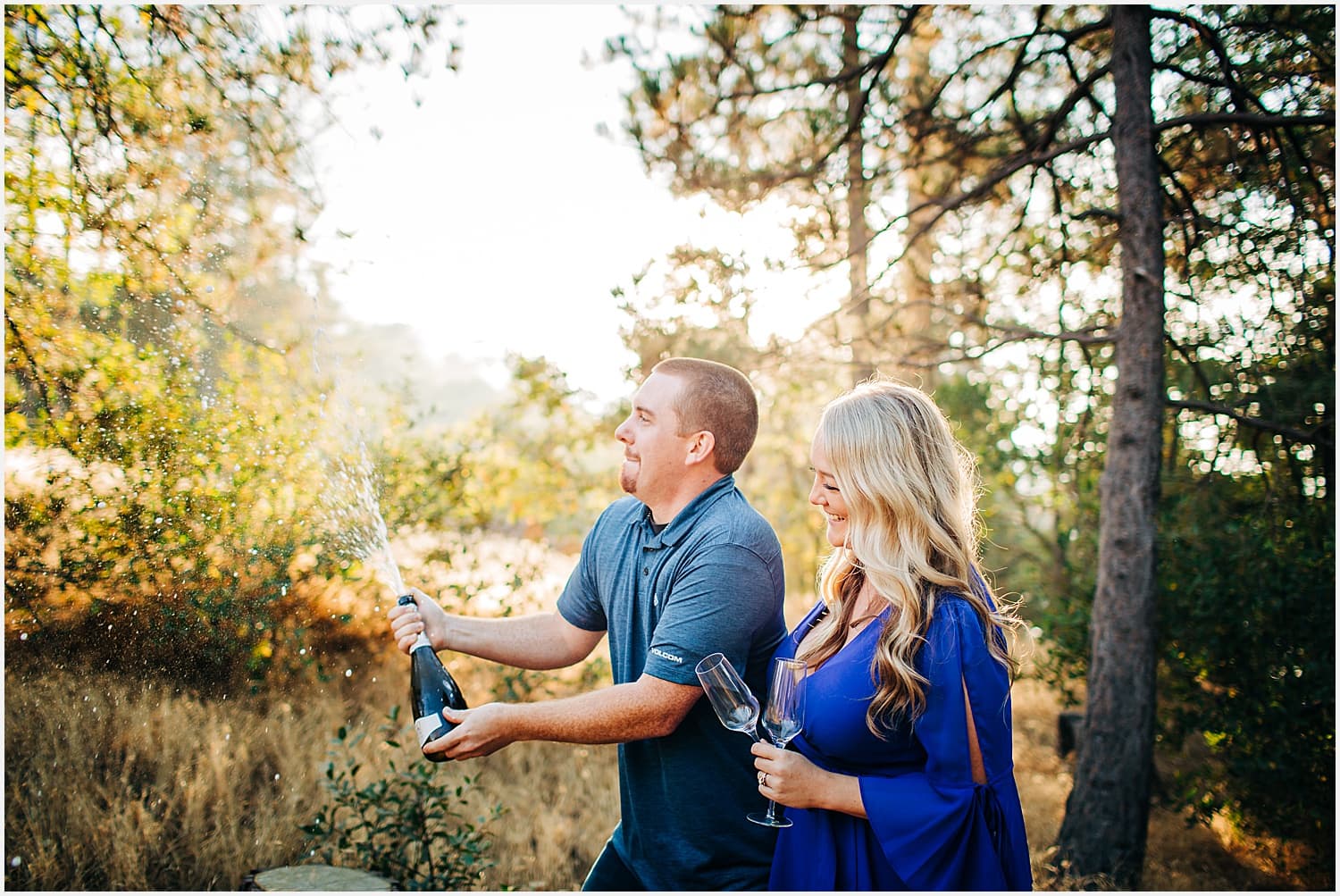 Quin and Alyssa are a riot! They brought champagne to celebrate and an extra glass to share (don't mind if I do). This year has been a year of spraying champagne and no one is sad about that. I think when there are things that are extra difficult, sometimes it makes the little celebrations all the more precious. So in the middle of the forest the bubbly was popped and edible glitter was added for a little extra pizazz.
After indulging in the champagne we made our way down to the lake. When we had been debating areas for their engagement photos it was a recent engagement session in Crestline that sealed the decision for their fall Lake Gregory engagement!