Oh my goodness are you in for a treat with this Hesperia desert wedding! So much had changed since Michael and Alex's engagement session where we frolicked in overgrown fields after a record breaking rainy winter. As plans do, this wedding pivoted from the big wedding plan at The Retreat to an even more amazing plan in the middle of the desert on their own property. There were joshua trees and open desert as far as the eye could see under a smokey sky.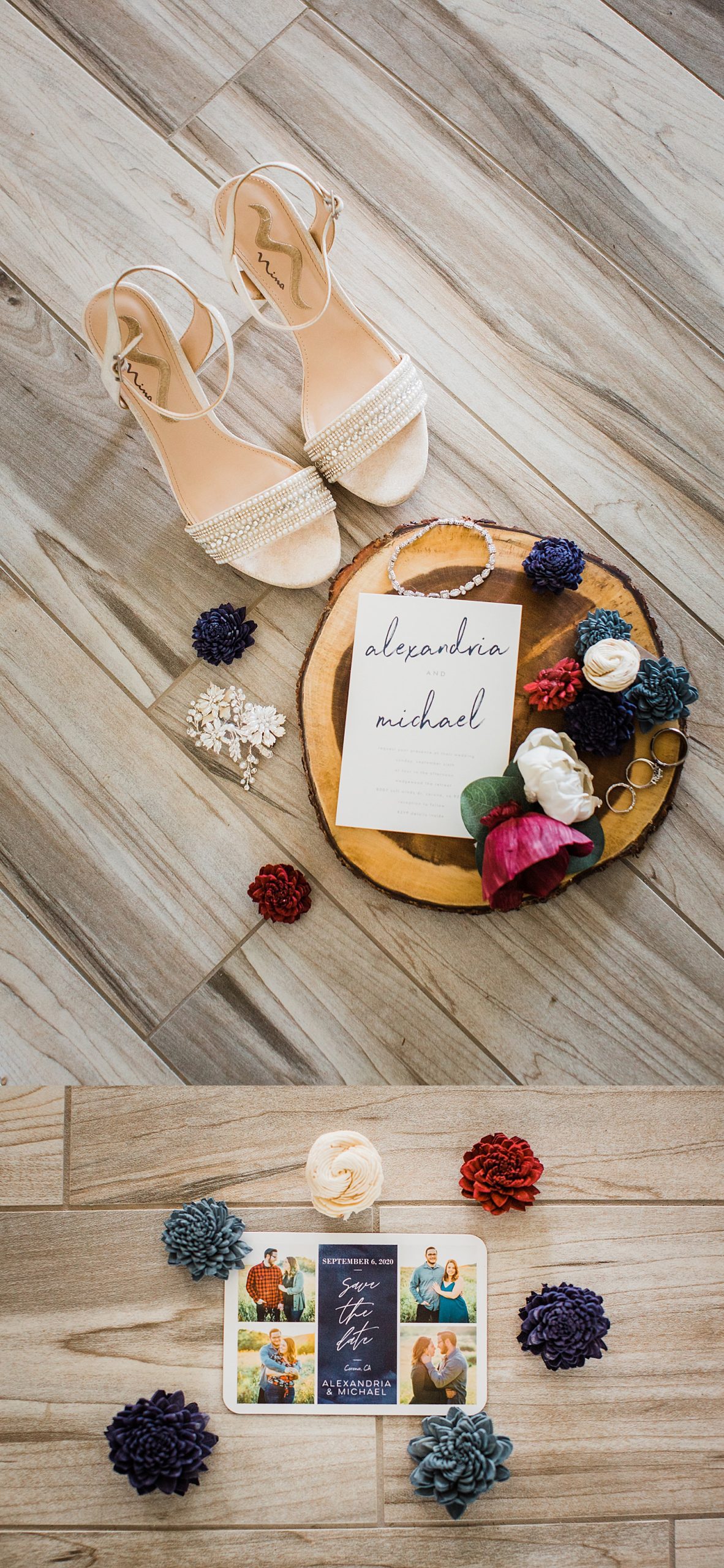 After the sweetest first look and super fun wedding party photos in the wide open desert we headed back to the property for the ceremony!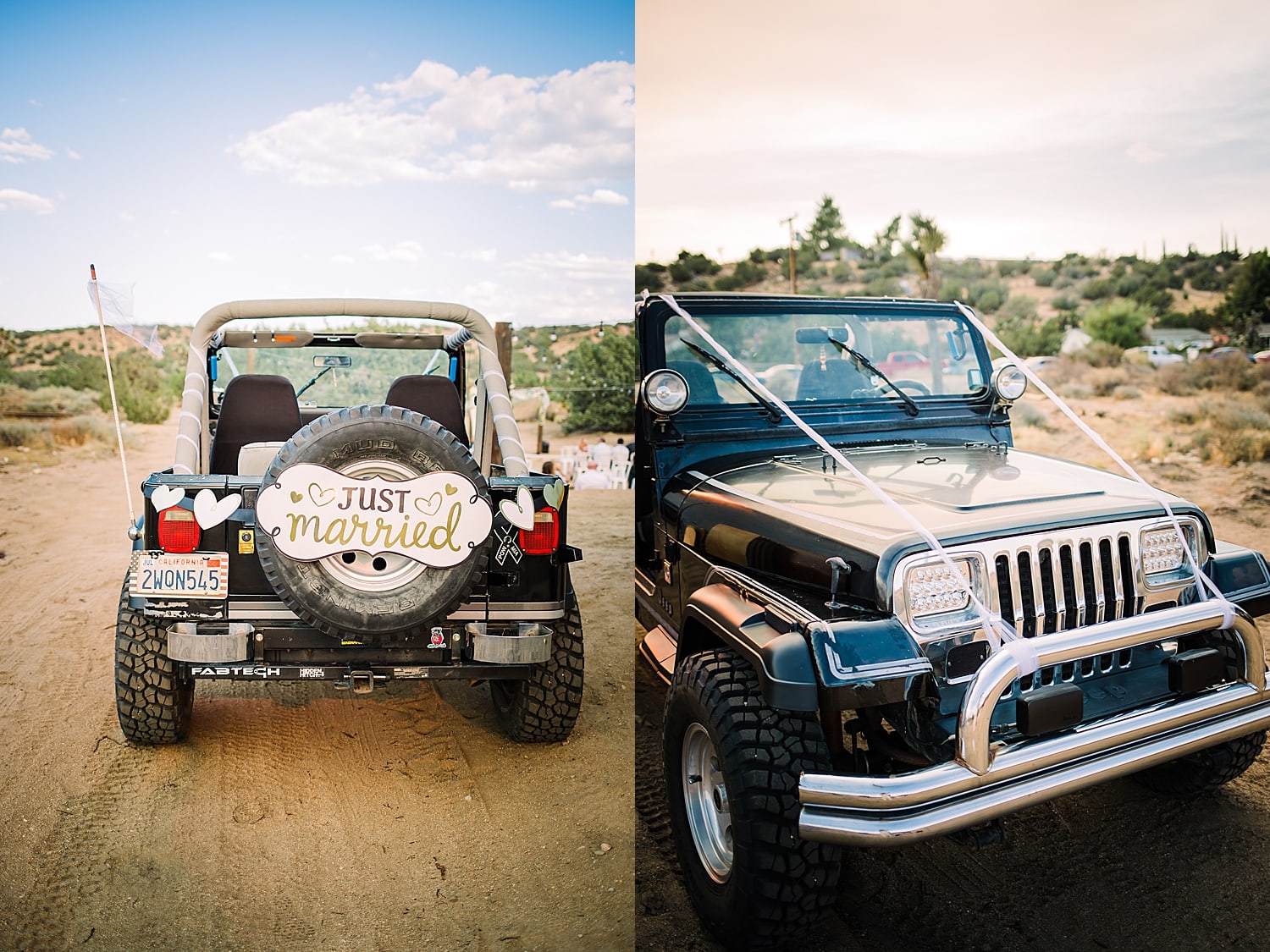 Now for the most amazing part of the entire day! We got into Michael's Jeep for some off roading into the smokey desert sunset! Michael is a huge lover of cars and off roading. His Jeep was brought up many times during the day and during the speeches. It was only fitting that it was such a big feature in our photos!
After the sun set in the smokey sky we off roaded back to the property for the reception. Alex had thought out every detail for their Hesperia desert wedding. It was really the most impressive part of the entire day because they had to practically rebuild their wedding from the ground up. The entire ceremony area, the red, white, and blue decorations, the table side s'mores etc. All of it had been thoughtfully planned out by Alex. There was even bbq chicken pizza from Basil Pizza Bar which is Michael's absolute favorite food (and man oh man was it amazing)! Their desert backyard wedding came together so beautifully. The table side s'mores were the hit of the entire night! Everyone agreed that this needed to be more of a trend!