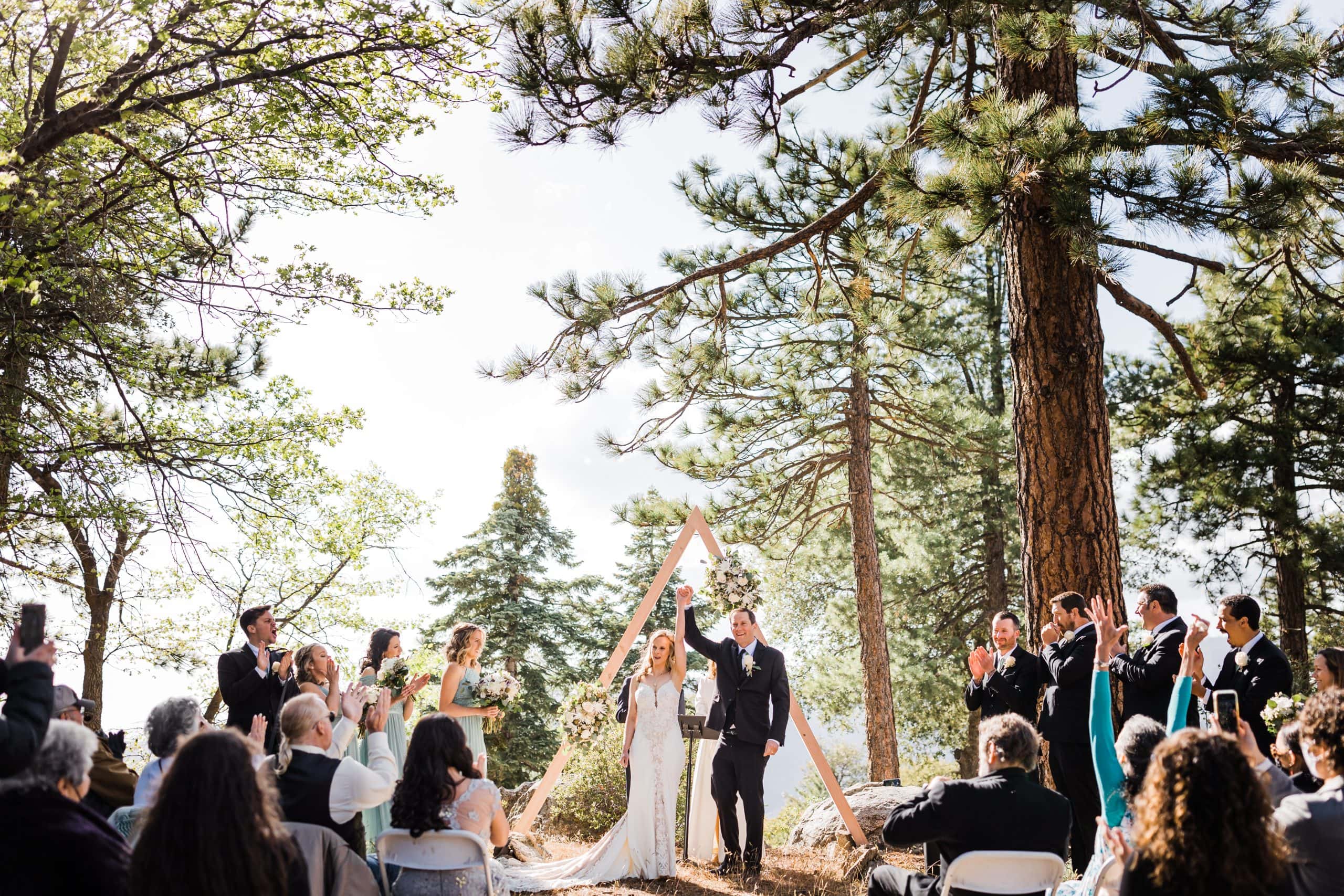 Images that move ... breathe ...
grab you by the heart
Okay, brace yourselves. There's lots of info coming, but it's worth it. Promise.
If you're here, I bet you're the sort of person who...
… knows adventure is just as easily found on a random Saturday at the market as across the world
… feels called to nature, whether that means sitting among the trees or climbing a mountain
… Recognizes that love is a journey, not a destination
… lives life to the fullest (fully lounging on a couch with a good book definitely counts)
And if you're here, there's something I want you to know: Your wedding photos should bring you back to that exact second. They should captivate you. They should take your breath away.
I don't wear black and try to fade into the background because I literally am not capable of that. And I want you to be your awesome self too. I never pressure you to fit into anyone else's (wedding) shoes.
Embrace your wedding as a day to be unapologetically you
vibrant & authentic … wild & free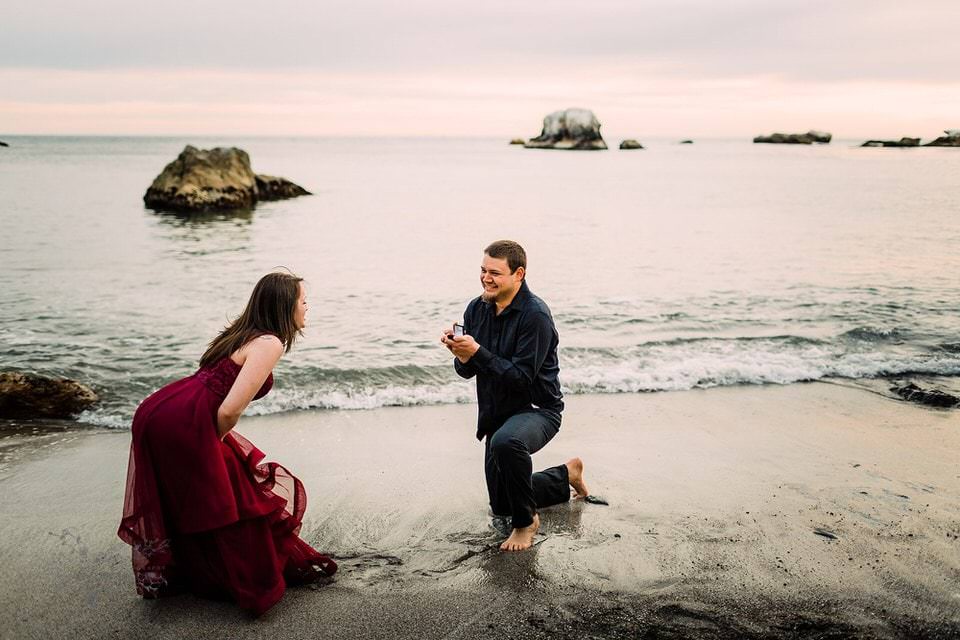 First, you'll tell me all about your plans and I'll definitely abuse exclamation points. Then, we'll work together to build your collections. A $750 retainer, signed contract, and a bunch more exclamation points makes us official. Aww.
Or...at least intrigued. I'm totally fine with either. Maybe you've combed through the site, checked out some other gorgeous couples, or read reviews. I am ridiculously excited to meet you! But it all starts with getting in touch.
(Insert ominous music here)
Ooh. Scary. Or...not. Look, I know planning a wedding—no matter the guest list—can be daunting. But that's why I'm always an email or phone call away. I'll talk you off the ledge and maybe suggest a bottle of wine. I'll also always be ready with resources, tips and recommendations.
I give interactive prompts instead of static poses. So when your partner leans close and whispers in their sexiest voice My favorite breakfast is WAFFLES the reaction I capture will be alive with genuine emotion. It's gonna get weird, so just embrace it. After we have ourselves a grand time, your engagement gallery will be ready in two weeks.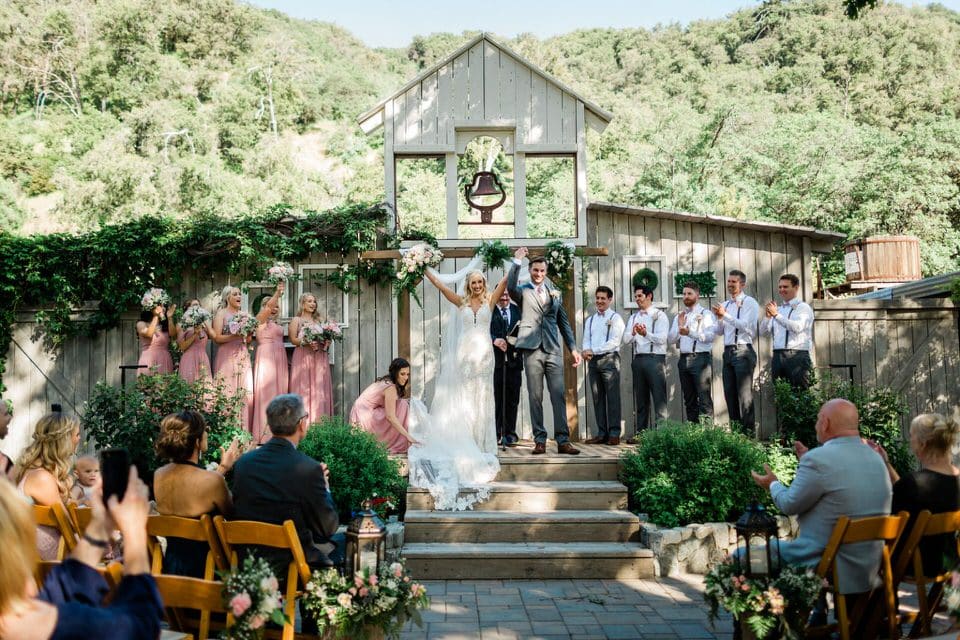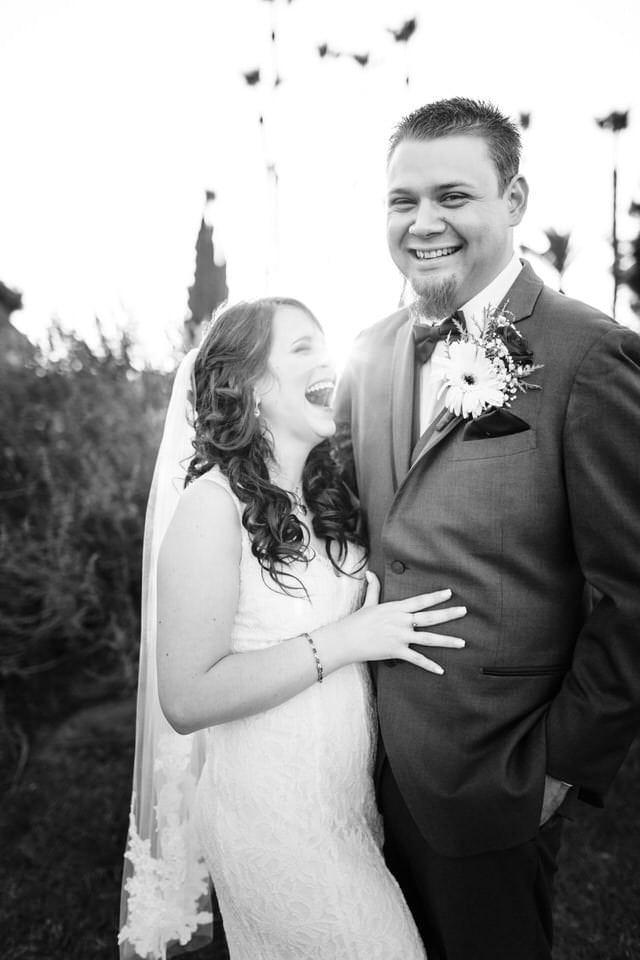 Less than three days after your wedding, I'll swoop in like your fairy godmother with some edited sneak peeks. Within six weeks, your fully edited images will be delivered along with a blog post because I'm super into bragging about my epically awesome couples.
!!!!! (I warned you about those exclamation marks.) Today's the day! I'll be your shadow, your friend, your stalker, your cheerleader. You'll see. You focus on marrying the love of your life. I'll be there to capture all those feelings. I'll definitely remind you how amazing you are at least a dozen times.
I've only gotten this question once but it gets to go first since it is such an intriguing and truly important one. This really speaks to how YOU want to interact with and be portrayed by your photographer. Now myself, I don't believe in forcing picture perfect Pinterest poses (say that ten times fast). Sure, I help your day run smoothly and look pretty, BUT I'm not going to ask you to pretend to be dancing and laughing with glasses of champagne when I walk into a room (videographer true story). I want you to joyfully and honestly laugh until you cry over something so hilarious like your groomsmen splitting his pants. I want you to dance your heart out all night with a light up unicorn. I want you to embrace your shiny new spouse as tears fall down your face because you are just so overwhelmed by it all. All of these are true stories.
My approach is to both help the day stay on track, to jump into the midst of it while cracking jokes to make you laugh, but also be on the fringes where the quiet, overlooked moments might be happening. And I hope to help you to do the same...because if you think about it, you spend almost as much time with me as you do each other on your wedding day. So my dear, sweet new friends, be present. Enjoy every single fleeting moment of the day you marry the love of your life. Don't fake it or force it. Soak it all in.
All that to say, I guess my approach is that you only get to live this wild, beautiful, precious day once and I want to help you wring all the life out of it that you possibly can.
Pick your collection and hit that nifty submit button at the bottom of your proposal. A non-refundable retainer of $750 and a signed contract and many more exclamation marks makes you official. You'll be able to sign your contract and pay your retainer with a bank transfer or credit card all online. Bank transfers take less fees so it's always appreciated but never required because I like credit card points just as much as you. Pick what is best for you to keep the booking process super quick and easy!
The remaining balance is split between two payments which are due 90 days and 30 days before your big day.
We're ready to book our wedding! Now what?
What should we expect for our engagement session?
Engagement sessions can last 1-2 hours.
Engagement session time isn't taken out of your wedding day coverage.
It's really just an excuse for us to hang out and you get pretty pictures out of the deal. There are no limits to wardrobe changes (but if you bring ten of them we might need to have an intervention). We just adventure, get to know each other, and have fun. For all couples that decide on an engagement session, you receive an engagement session guide to help you prepare!
What about things like albums, canvases, and prints?
If you order product separately or have it included in your customized collection, sales tax will apply.
If you have an album credit included, all changes to the original design will need to be submitted within thirty days
Albums are where most of my couples spend extra so go in with that in mind. It can either be a highlight reel or tell the full story of your day.
This is an excellent question! During a wedding the majority of the camera bodies will be using dual card slots. That means that there are two sets of cards with your photos just in case one fails. All memory card are kept on my person to prevent theft until I arrive safely home. After a wedding all memory cards are immediately imported to two external hard drives. The first external hard drive goes into a fire proof safe and the second is used to edit from. Then both sets of your memory cards are organized and set to the side as a third backup to be formatted only once your wedding gallery is delivered. The backup of your wedding is kept for six months.
What systems do you have in place to back up photos before they're delivered?
Your gallery is online for ninety days. You will need to download your photos before that time. I recommend you backing them up to two locations just in case AND order prints, canvases, and albums. Technology can be a jerk and it's always a good idea to be extra cautious.
How longs does my gallery remain online?
Sure do. I have a business license. I have insurance. I pay taxes. I don't mess around.
I got you.  Just focus on having fun and I'll take care of the rest!  I hate super posed photos...you hate super posed photos...it might get a little weird but we're going to roll with it and have ourselves a good time.  What really matters most is marrying that super hot spouse of yours and being present and connected with the people you love.
Help!  I'm awkward in photos!
Nope!  I'll send you galleries or blog posts of similar venues as examples.  If scheduling and travel allow, sometimes I, oh so briefly crash the rehearsal to scout the venue and check in on you.  If not then I arrive early the day of your wedding to take a look around.
You've never worked at my venue, is that going to be a problem?
Anything within a driving distance of two hours is included because let's face it, California has traffic everywhere so you shouldn't be blamed for that.  After that a flat fee of $50 will be added up to three hours.  If additional travel is needed, a fee for a hotel room will be added on so your photographer (hi that's me) doesn't die trying to get home.  If a wedding requires a flight then the cost is added on a case to case basis. Any wedding covering multiple days will require an additional fee.
All galleries are culled and edited and delivered as a complete story of your wedding day.
Will I get all of the RAW files?
All galleries come with a print release.  As is the law, copyright remains with the photographer.
Do I get a copyright release?
Fancy professional Canon camera bodies and prime lenses that each cost more than my first car (I cry a little inside if I think about it).  Backup camera bodies, lenses, flashes, batteries, and memory cards are brought to every wedding as an added precaution.
What camera gear do you use?
How many photos are in my gallery and are they edited?
Your gallery will have ALL culled and edited photos. Expect roughly 50-75 images per hour of coverage.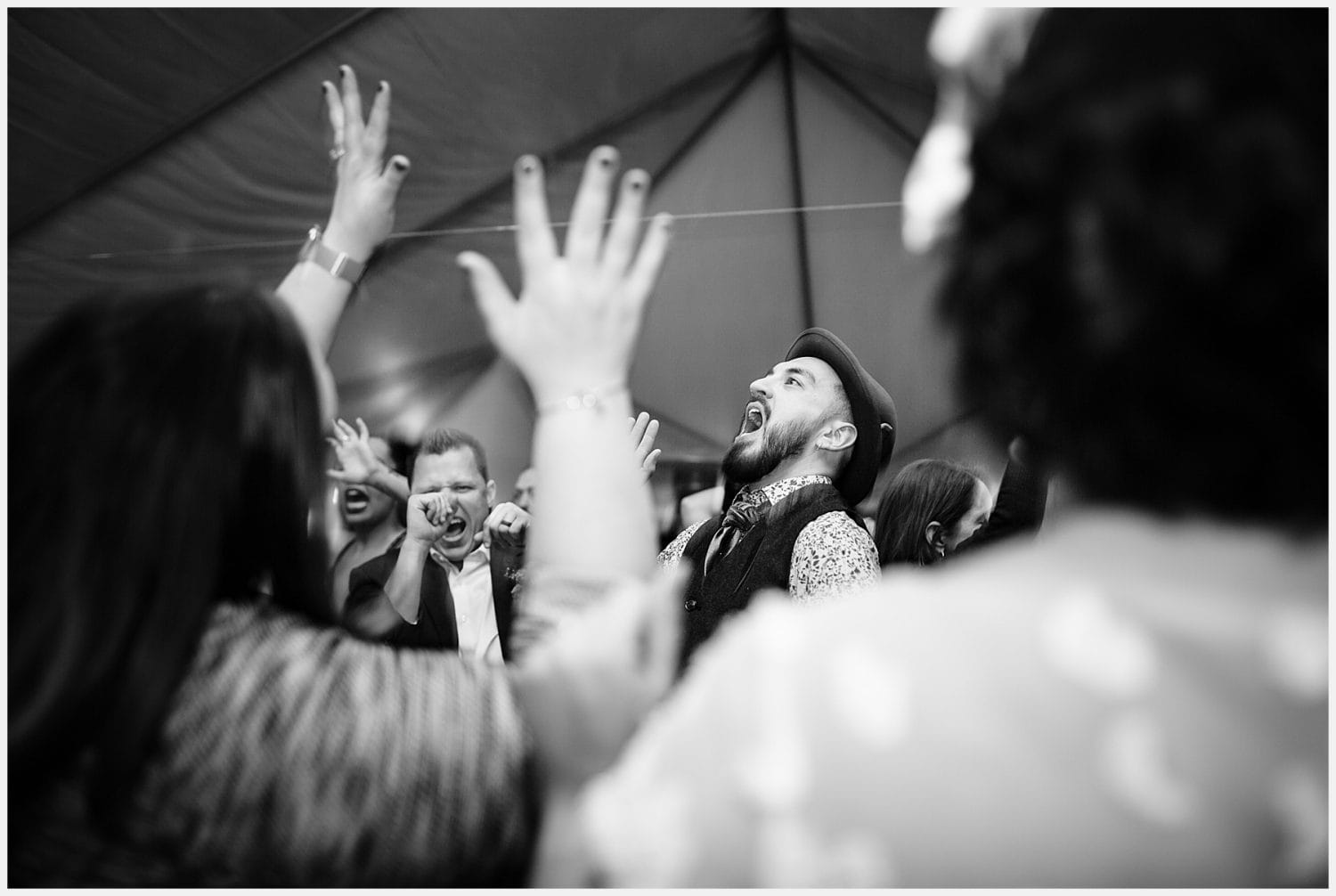 Wild Irish Rose Photography is an absolute joy to work with. So professional, hard-working and timely. Kristen, the owner, cares so deeply about every single client and caters to their wants and needs. She thinks about all details and works so incredibly hard to make it possible. She will go to great lengths to capture the perfect shot, whether that's climbing through bushes, being waist deep in water, or working tirelessly to get the turnaround time on the photos of the special day to her couples. If you want someone to understand how you want your special day or event captured, she's it!!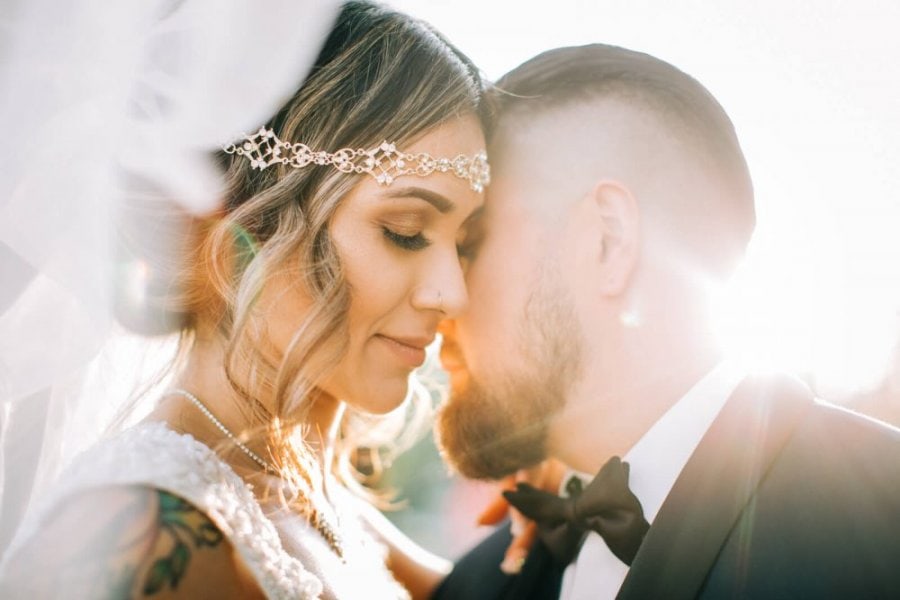 Her work will make you cry.
Kristen is AMAZING! Truly gifted at what she does. Takes an idea, puts her spin on it, and makes it a keepsake. Kristen was so patient with the whole wedding party, professional and prompt. We had a good time. When I saw the photos I was so appreciative of her capturing such amazing moments in such beautiful light. Her eye for detail and emotion is so special, it shows in her photos. Thanks Kristen for making my best friend's wedding even more special. We'll have these photos forever.